Welcome to Our
forty Third
Issue!
November; from the latin word novem, "nine," because this has been the nine month of the early Roman calendar.
Chef Steven Satterfield As executive chef of Miller Union, Steven Satterfield has earned praise from critics and diners, a nomination from the James Beard Awards, and published the cookbook Root to Leaf: A Southern Chef Cooks Through the Seasons. But Satterfield's journey to kitchen acclaim (and a passion for seasonally themed menus) is an unlikely one. In this introductory video to our series, he explains his path from studying classical music to enrolling Georgia Tech (where he studied architecture) to touring with a band to eventually working behind the stove. Design, music, and food are connected, he says: "You have that dichotomy where you have to have that certain technique and technical abilities—and then there's the creative side and creative process in making things.".
Creamed Rice with Country Ham
Eggplant with Lemon-Garlic Yogurt and Roasted Cherry Tomato
Farmed Egg Baked in Celery Cream
Chef Steven Satterfield in Action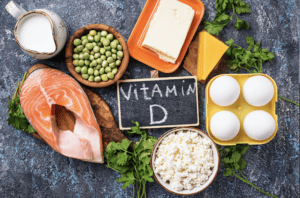 7 ways to reduce stress and keep blood pressure down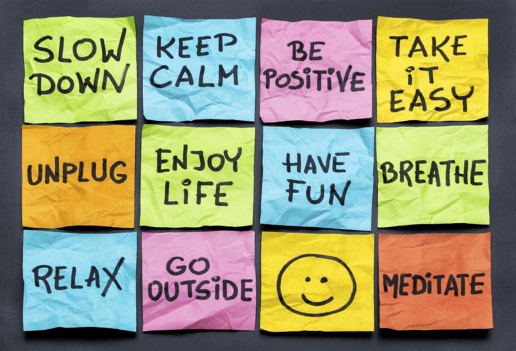 Food link to better brain power
Just as there is no magic pill to prevent cognitive decline, no single almighty brain food can ensure a sharp brain as you age. Nutritionists emphasize that the most important strategy is to follow a healthy dietary pattern that includes a lot of fruits, vegetables, legumes, and whole grains. Try to get protein from plant sources and fish and choose healthy fats, such as olive oil or canola, rather than saturated fats.
VEGAS FOOD PROJECT PRESENTS TURKISH TASTE EVENT SERIES / OLIVE & OLIVE OIL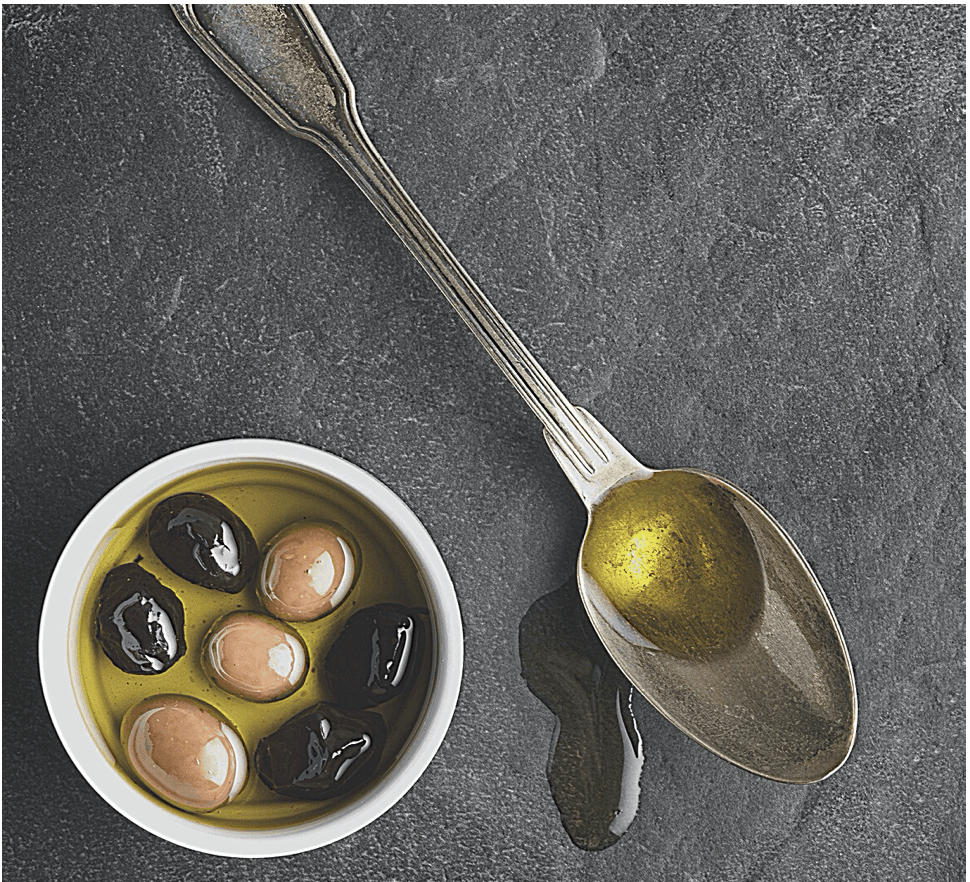 November 11-2020 / 9am – 10 am UNLV Hospitality Hall 4th Floor Kitchen LEARN products, health benefits, and production details from the industry leaders TASTE best quality products from Turkey cooked by top chefs in our events. CONNECT with the largest producers for your business. While the awareness of healthy diets, ingredient specifications, ethical production, and fair trade has been increasing among US consumers, businesses are looking for solid suppliers with high standards and flexibility at the same time. It would be safe to say, pandemics can only increase this awareness and the right supplier search. As VFP, we are bringing THE BEST and THE LARGEST Turkish food producers to you who can satisfy these needs of consumers and businesses. To RSVP, please email to sarper@vegasfoodproject.com
Guest Chef Michelle Vietmeier will create a fabulous dish utilizing " The Liquid Gold" of Turkish, Premium Olive OIl. Click on the image to watch Chef Michelle in action
A priceless offer to the Hospitality World from IFSEA/ Click the image below to enlarge it.
We are reaching out to the culinary community to offer free memberships in IFSEA and one free certification for anyone who lost their job or had their hours drastically reduced due to Covid19. As you are aware, we were hit very hard, thousands of hospitality employees have lost their job.
Many will not get back to their normal job. Having said that, by taking advantage of this great offer and this unique opportunity, it will help them to learn new skills, so they can apply for new jobs.
Please contact Mr. Ed Manley, should you have any additional questions.
Ed Manley, MCFE, CHM
IFSEA Chairman of the Board-elect
Email – ed@ifsea.org
Cell – 561-929-4765
web – www.ifsea.org

Cumulative 15 minute COVID-19 Exposure: What does it mean?
The CDC now defines close contact as somebody who has been within 6 feet of an infected person for a cumulative total of 15 minutes or more over a 24 hour period. If a person is a close contact, he or she must self-quarantine for 14 days from their last exposure to the positive person. All contacts should be tested for COVID-19, and a negative test results does not eliminate the 14 day quarantine period.    
 While data on this new recommendation is limited, this information is now very helpful and can be used as a method for contact investigation. Factors to be considered here are the proximity, the duration of the exposure, weather the infected individual is showing symptoms and if these symptoms are accompanied by a generation of respiratory aerosols via coughing, singing, shouting. Crowding, inadequate ventilation, being indoors, re- circulated air are also factors to consider.
It is crucial to continue to be mindful, responsible and maintain social distancing, wear a mask and practice washing hands often. Information provided by Aminta MArtinez – Food Safety and Nutrition Consultant
Notes from a Purchasing Pro by Robert Dennerlein.
I am excited to post my first tip, on Purchasing for Profit. It is my desire that this information will assist the industry with practical wisdom and best practices.
Quality/Cost Control/Yields: For any operation to succeed it is important to provide customers with a consistent quality at a cost that allows profitability. Your distributor can assist with both quality and cost control. Request your distributor to do food cuttings and provide yield analysis, so you can determine the actual cost of product (EP vs AP). What matters is your EP, which can be 15% higher from one label to another. For example, a #10 can of diced tomatoes may contain 15% more tomatoes than a lesser AP/quality label. If the tomatoes of the higher label were 10% more expensive you have a 5% savings by utilizing the higher-grade product due to the yield or edible tomatoes.
 Robert Dennerlein, Robert is a Past President of the Las Vegas Branch many years ago, and has recently rejoined IFSEA.  Welcome back Robert and thank you for allowing us to publish this edited article.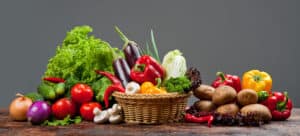 Use CR's exclusive ratings to get the health benefits from fruits and vegetables while minimizing your risk from toxic chemicals
Sinking your teeth into a crisp apple or chomping on a stalk of celery is something you should be able to do without thinking. After all, the best nutritional science shows that eating a variety of fruits and vegetables—and plenty of them—is a crucial component of good health. But produce sometimes comes with potentially harmful pesticide levels.
Click here for more information;Pesticides on Food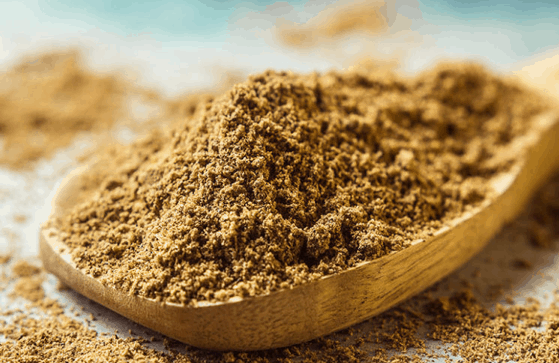 Cumin has many evidence-based health benefits. Some of these have been known since ancient times, while others are only just being discovered. Using cumin as a spice increases antioxidant intake, promotes digestion, provides iron, may improve blood sugar control and may reduce food-borne illnesses. I personally prefer to use cumin in cooking rather than as a supplement. This way, I take advantage of the 10th benefit of cumin — it's delicious .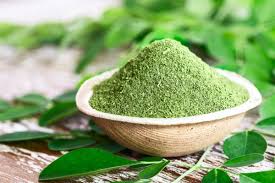 According to the USDA, one cup of fresh, chopped moringa leaves contains two grams of protein, vitamin B6, vitamin C, iron, vitamin B2, vitamin A, and magnesium. Compared to kale, moringa powder can have twice the amount of protein, four times more calcium, six times more iron, 1.5 times more fiber, 97 times more B2, and five times more B3, says Manuel Villacorta, R.D.
A two-teaspoon serving of this smoothie scene-stealer packs nearly three times the iron of a cup of raw spinach and half your recommended daily vitamin A. And because they're jam-packed with antioxidants. The peppery-tasting leaves of the tropical moringa tree can relieve pain, ward off high blood pressure, rev immune function, and protect the liver, kidneys, and heart, research shows. Try mix % teaspoon with lemon zest, sea salt, and olive oil, then drizzle onto raw kale and bake for kicked-up veggie chips.

A trend that should be re-introduced in the Workplace
Your Business and your community can benefit from volunteers…taking your team out of the office to volunteer in the community.
How Diverse is your team?
HETEROGENOUS TEAMS are a mix of cultures on the team (multicultural teams). HOMOGENOUS TEAM is where everyone has the same culture (also known as a mono-cultural team) A team's composition is more than just a collection of experts. Team members need to be able to work together. • Team Diversity • Homogenous team members have common technical expertise, demographics, ethnicity, experiences, or values. Higher satisfaction…Less conflict…Faster team development … More efficient coordination … Performs better on simple tasks. • Heterogeneous team members have diverse characteristics or backgrounds or few characteristics in common. More conflict…Slower team development – takes longer to agree on norms and goals…Better knowledge and resources for complex tasks…Tend to be more creative…Higher potential for support outside the team. Taking a look at your teams dynamics, are you even in the range? How much configuring will need to be done to make your team more cohesive?
Toni Ali/HR Expert
"I highly recommend my dear friends book that will provide you the missing ingredients for success. For when you boil it all down great customer services comes to this: LOVE your customers. SERVE them unconditionally. WIN their hearts. -Larry Stuart-
A helpful sheet for accuracy in recipe costing/ click below
WHAT'S COOKING TODAY?
Recipe provided by Chef Raymond Bar CEC-CCE-ACE 
"The world begins at a kitchen table. No matter what, we must-eat to live. The gifts of earth are brought and prepared, set on the table. So it has been since creation, and it will go on." Joy Harjo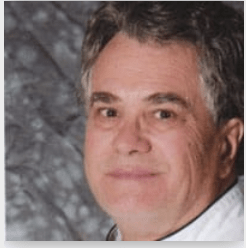 Fresh Basil leaves 1.5 oz Pine nuts 2 oz. Extra virgin olive oil 8 floz Fresh garlic cloves ¾ oz. Freshly grated Parmesan cheese 3 oz. Freshly grated Pecorino cheese 2 oz Gorgonzola cheese 1 oz Sea salt ¼ tsp
Toast the nuts in a hot oven. Using a pestle and mortar, pound the basil leaves ( not washed but wiped with a cloth).with the nuts, garlic and salt. Do not mash the ingredients but try to against the side. Gradually add the cheeses; then transfer the paste to a bowl. Blend in the oil a little at the time with a wooden spoon. The resulting result should be bright green and not too thick. Pesto is most commonly served with pasta dishes but can be added to soups like minestrone. Serve o Yield 18.5 oz/ 4 portion size 1.8oz. / Calories per serving: 289.49 The Nutrition Facts for this Recipe was done utilizing the INFOODSYS Recipe App.

Think Positively (Leadership)

Leaders can build accountability by spelling out what's expected from employees in terms of results and behaviors, monitoring progress daily and applying positive and negative consequences based on outcomes, says S. Chris Edmonds. "Without consequences, clear agreements and monitoring do not ensure either results or respect," he says.
Click the image below to watch Leadership Guru, Chris Edmonds
Do you have the skills to make a great coach?

Hire the right fit for your open position

Allowing this new employee(s) to adjust to your company culture

Seeing their potential

Begin grooming them to take positions that are higher than yours in the industry

Be open to their ideas
Quotes that will help you stay ahead of the game.
Perspective Theories of Leadership
As you think about how you exhibit genuine empathy here are five questions for you to contemplate. For more information visit: patrickmckenna.com

Form the American Culinary Federation, your chance to create spectacular dishes and contribute with inspirational new ideas.
Click below for more information:
The 2016 Menus of Change Annual Report was released at the fourth annual Menus of Change leadership summit on June 14. It includes an analysis of issues at the convergence of public health, the environment, and the business of food, plus and updated Dashboard of how the food and foodservice industries have progressed—or not—since last year's report was issued.
The World Culinary Arts Video Series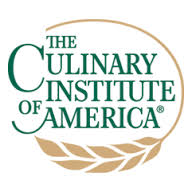 Click on the image below to enlarge
La Finestra: Trends Spotting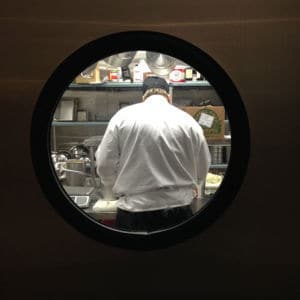 Just like fashion, food trends come and go in the blink of an eye. Every year, we see a rise in these fads that inevitably affect the way we eat and plan our meals. From superfoods to juice cleanses, the modern dining pattern has undeniably been influenced by the presence of a health-conscious effort, which we see continuing into 2020.
Learn more 2020 Food trends according Chefs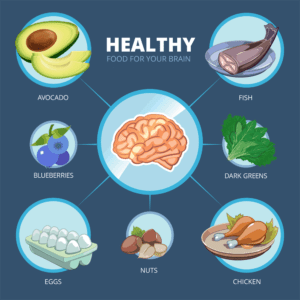 If you're feeling forgetful, it could be due to a lack of sleep or a number of other reasons, including genetics, level of physical activity and lifestyle and environmental factors. However, there's no doubt that diet plays a major role in brain health.
The best menu for boosting memory and brain function encourages good blood flow to the brain — much like what you'd eat to nourish and protect your heart. Research found the Mediterranean Diet helps keep aging brains sharp, and a growing body of evidence links foods such as those in the Mediterranean diet with better cognitive function, memory and alertness
Learn more by visiting: Types of Foods to Help Boost Your Memory
Meeting the Demand for Safe, Natural Products
Lately, while shopping at my local grocery store, I have noticed the increasing number of food products marketed as organic or preservative-free. More and more, consumers are demanding green labels and ingredient lists they can understand. Yet food safety — preventing food spoilage and contamination from microbial pathogens — must remain a top priority for food producers. The food safety industry faces many challenges if it is to transition away from the use of refined chemicals toward more label-friendly preservatives.
By Suzanne Osborne, PhD
Wednesday, 30 April 2014
Kale is one of the cruciferous vegetables, cancer fighters full of fiber and antioxidants. great addition to salads or you can bake it with a spritz of extra virgin-olive oil and sea salt for a crispy potato chip alternative.
Click on the image below to enlarge
Salt, Consuming the right amount, Most Americans consume more sodium than is good for their health, according to the Centers for Disease Control and Prevention. Learn more!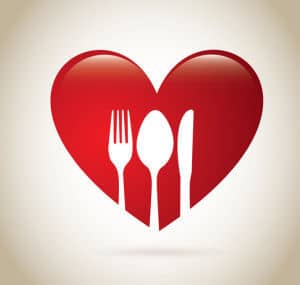 8 Tips For Avoiding Gluten Cross Contamination – PrimoHealthCoach
▪ Oils that have been used to deep fry battered foods will contaminate foods like French fries. Use separate oils, and ask the chef when dining out if the same oil is used for battered foods.
▪ Cutlery, utensils and potsand pans must be thoroughly cleaned before cooking gluten-free to avoid cross-contamination.
▪ Toasters and ovens that have been used for glutenous breads can contaminate gluten-free breads. At home try to keep two separate toasters.
▪ Grills and barbecues can easily cross-contaminate foods if not properly cleaned. Many sauces used to barbecue have gluten.
▪ Sifters used for both glutenous and gluten-free flours will cross-contaminate. At home if you use both types of flour, keep separate properly labeled sifters.
▪ Your mayonnaise, peanut butter jar, jams and jellies are easily contaminated when making sandwiches.
▪ Glutenous flours have a tendency to stay airborne for some time after use. Cooking in a kitchen shortly after preparing foods with glutenous flours is risky for the sensitive person. Because of this I find it very hard to believe that you can get a truly gluten-free pizza from a pizza restaurant that makes regular pizza as well.
▪ Any foods not prepared in a gluten-free facility, including your own home, runs the risk of getting cross-contaminated.
Avocado oil; this silky fruit oil helps fight joint condition and promoted soft skin.
Click on the image below to enlarge