Important culinary topics!
Maintain a ecological balance
The word sustainable is threatened and destined to be diluted to meaningless rhetoric if big business has its way in very much the same way organic has become a sound rather than a mentality. I have a tendency to poke my finger in the eye of mass industry mentality for several reasons, and now is the time to go after the Non-Targeted Edible Wild Biomass in order to create a better balance in our oceans.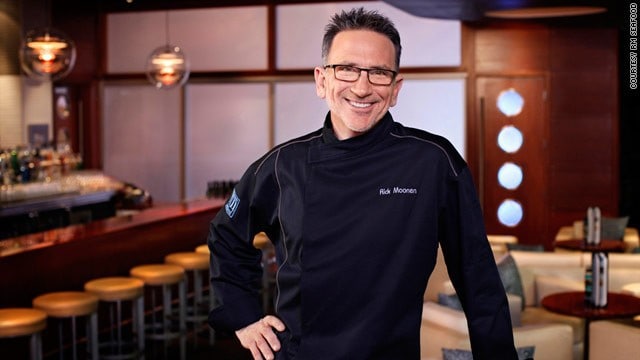 "The seafood we consume daily is very narrow. We target a minority of edible species and therefore place an unfair pressure upon their existence, causing dangerous futures of these exploited few. There are millions of seafood sources in the world, and U.S. consumers are comfortable choosing from only five main types of fish because that's what they know and what restaurants offer them. Very narrow-minded, I say, when there are millions available. Many consumers are confused and intimidated by seafood, yet realize the need to consume more seafood for their health."
Ladies and gentlemen, because of this over consumption of the main five categories of fish (yes, these are broad categories), here is the list of delicious ocean treats we can expect to be extinct by 2048 unless some serious changes are made.
Salmon: the No. 1 selling finfish in the world.
Tuna: canned or fresh, the meat of the aquatic world, no question.
Cod: the reason that the Americas were established (see the book titled Cod).
Snapper: a broad category and completely confused.
Bass: the blanket name that all else is swept under, around and through.
If these fish don't appear under the seafood options at restaurants, then most move onto another section of the menu. My culinary team has started to introduce a few unfamiliar, but delicious, varieties of fish, which is the first step in educating consumers about other options.
One of the major problems with fish consumption is the identification of some tasty species that suffer from bad names. One of the options we currently have on the menu is Wreckfish from Florida, but unfortunately, it doesn't sound attractive when considering what to eat for dinner. Yet this fish presents a delicious protein profile, and in the right hands (as in our talented kitchen staff!) really kicks butt on the plate.
Sea Cats. Wolf fish. Drumfish. Wrasse. Cobia. Tautog. Wahoo sounds more like fun than dinner. The fishermen weren't thinking of marketing strategy when the names were being created. So the confusion thickens like a fish stew. Names aside, there are plenty of fish that fit the same flavor and texture profiles that many find so appealing about the Big Five. And it's time to give those five a break — now! — as we are in danger of losing them forever.
The Monterey Bay Aquarium Seafood Watch program helps consumers and businesses make choices for healthy oceans. Our recommendations indicate which seafood items are "Best Choices," "Good Alternatives," and which ones you should "Avoid."
Click on the image below to enlarge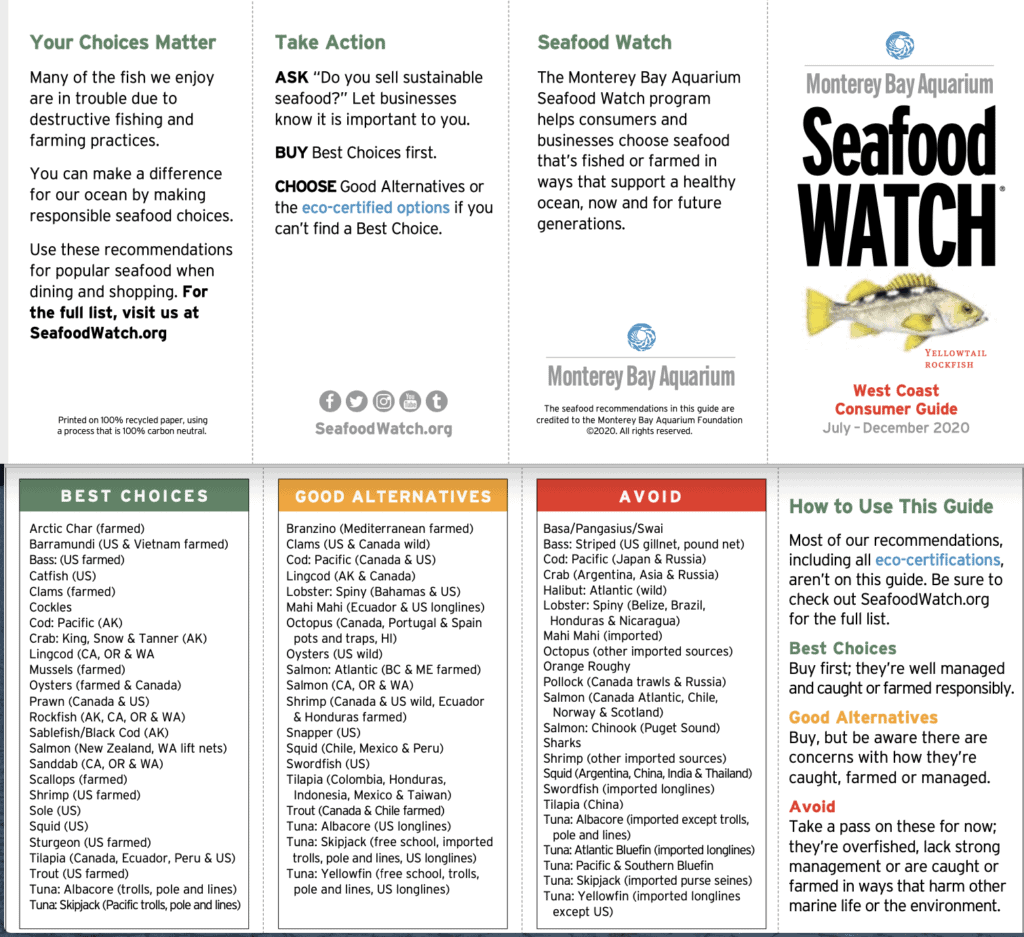 Food Safety
CDCGov
Stop Foodborne Illness
Food Safety
Food Safety
An RSS feed of combined Food Safety information.
CDCGov
Stop Foodborne Illness
Videos to Watch/ highly recommended