Welcome to Our
Forty Eighth
Issue!
From the Latin word aperio, "to open" (bud), because plants begin to grow during this month.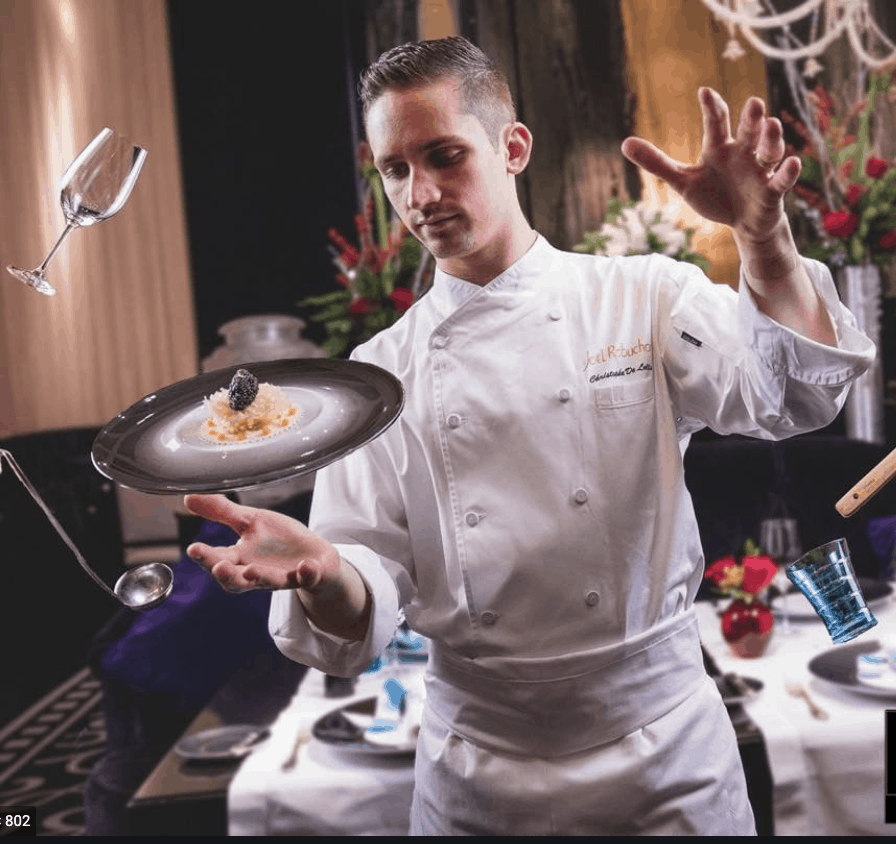 Chef Christophe De Lellies
Imagine if Michael Jordan anointed you the next Michael Jordan. That's essentially the situation for chef Christophe De Lellis, who's putting out some of the most refined plates at one of the most renowned restaurants on the planet.
De Lellis was handpicked by Joël Robuchon to lead the Chef of the Century's Michelin three-star restaurant at MGM Grand; others who have worked under Robuchon include culinary legends Éric Ripert and Gordon Ramsay. De Lellis, now 28, is the youngest head chef ever to serve at one of Robuchon's esteemed eateries, of which there are currently 23 from Hong Kong to Paris.
Many would crumble under such weight, but De Lellis calmly explains the benefits of these expectations: "Of course there is pressure. When you want to be successful in this industry, you need to put some pressure on yourself to achieve your goals and touch perfection. Becoming executive chef for me was another step. All the lights are on me, so when you have a name like Robuchon behind you, there are no mistakes. You got to make sure you are on point every day."
Utilizing the Robuchon philosophy of "innovation, collaboration and modernity," De Lellis is finding ways to push the cuisine in the restaurant and continue learning. He has recently taken workshops on cryoconcentration, a technique that freezes liquids or solids and helps allow chefs to use every part of an ingredient. "It might be the future of our culinary business because with this technique we can avoid waste," he says. "We can use anything out of a vegetable with this technique."
With his impeccable skills, thirst for knowledge and his focus on technique, there might come a day when De Lellis is named the chef of this century.
Chef Christophe in Action, click the image below
La Noix de Saint Jacques / Seared Scallops, Hearts of Palm, Scented Coconut Milk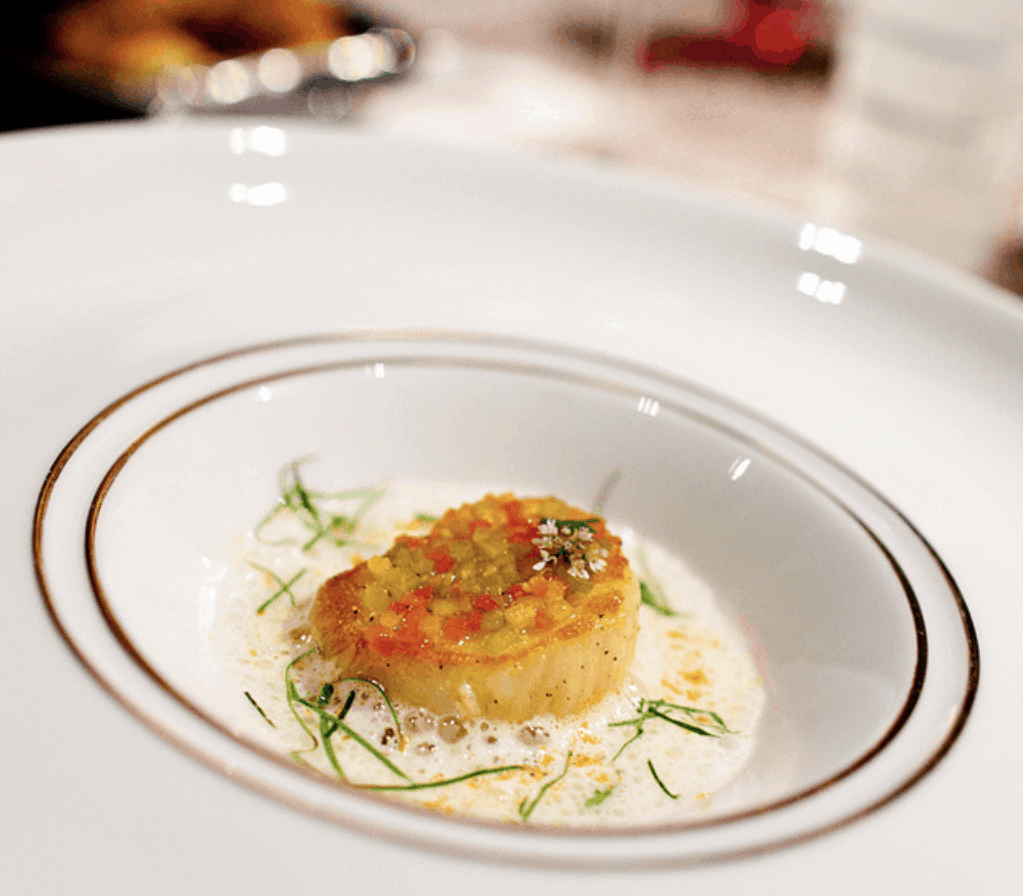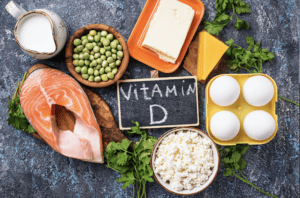 7 ways to reduce stress and keep blood pressure down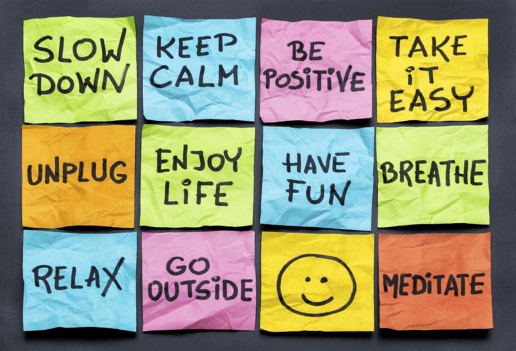 Food link to better brain power
Just as there is no magic pill to prevent cognitive decline, no single almighty brain food can ensure a sharp brain as you age. Nutritionists emphasize that the most important strategy is to follow a healthy dietary pattern that includes a lot of fruits, vegetables, legumes, and whole grains. Try to get protein from plant sources and fish and choose healthy fats, such as olive oil or canola, rather than saturated fats.
Notes from a Purchasing Pro by Robert Dennerlein.
I am excited to post my first tip, on Purchasing for Profit. It is my desire that this information will assist the industry with practical wisdom and best practices.
Quality/Cost Control/Yields: For any operation to succeed it is important to provide customers with a consistent quality at a cost that allows profitability. Your distributor can assist with both quality and cost control. Request your distributor to do food cuttings and provide yield analysis, so you can determine the actual cost of product (EP vs AP). What matters is your EP, which can be 15% higher from one label to another. For example, a #10 can of diced tomatoes may contain 15% more tomatoes than a lesser AP/quality label. If the tomatoes of the higher label were 10% more expensive you have a 5% savings by utilizing the higher-grade product due to the yield or edible tomatoes.
 Robert Dennerlein, Robert is a Past President of the Las Vegas Branch many years ago, and has recently rejoined IFSEA.  Welcome back Robert and thank you for allowing us to publish this edited article.  
Your compassion is amazing and is a model to us all. Thank you so much for all your hard work to take care of our community during this pandemic!. We are very grateful and are forever in debt to you all. You are what is keeping the world going when it feels like the world has completely stopped during this pandemic. We'll hopefully be able to get through this soon enough, and we will remember your selfless acts working as a frontline worker. We wish you safety and health as you forge ahead to get us to the other side of this pandemic. We thank you daily in our prayers, hearts, and minds each and every day. Stay strong, God bless and THANK YOU!
VEGAS FOOD PROJECT will presented Its 5th TURKISH Taste Special Culinary Event Series/ Cereals, Pulses & Oil Seeds
On March 24-2021 , the Las Vegas Food Project, will presented its 5th Mediterranean Food Series. The event took place at 
UNLV Hospitality Hall 4th floor state of the art Kitchen. The attendees learn about products, health benefits, and production details from the industry leaders.
The sample best quality products from Turkey prepared by top Chef Michelle Vietmeier.
While the awareness of healthy diets, ingredient specifications, ethical production, and fair trade has been increasing among US consumers, businesses are looking for solid suppliers with high standards and flexibility at the same time. It would be safe to say, pandemics can only increase this awareness and the right supplier search. Vegas Food Project, are bringing THE BEST and THE LARGEST Turkish food producers to you who can satisfy these needs of consumers and businesses.
Guest Chef Michelle Vietmeier; will be creating a delicious dish, utilizing a selection of premium products from Turkish,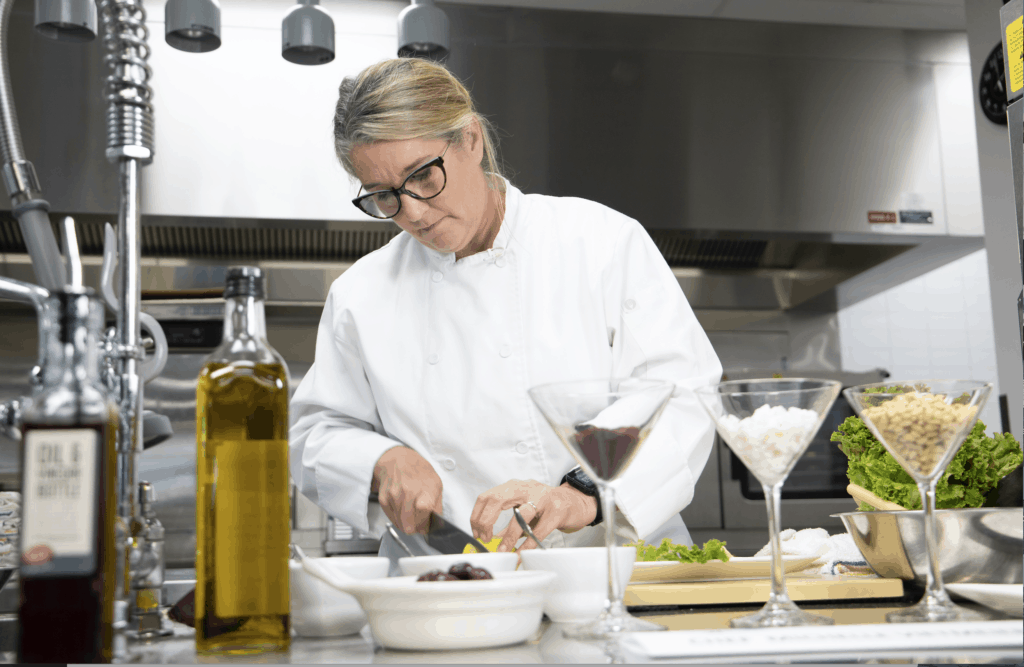 We are reaching out to the culinary community to inform all that We have make the certification process as easy to follow as possible! Follow the steps to get certified today! As you are aware, we were hit very hard, thousands of hospitality employees have lost their job.
Many will not get back to their normal job. Having said that, by taking advantage of this great offer and this unique opportunity, it will help them to learn new skills, so they can apply for new jobs. There are two sides to every resume – Certifications & Education on one side and Experience on the other. We are partnered with the Foodservice Institute and Global Foodservice Institute to offer you four certifications that will help you stand out from the rest.
Please contact Mr. Ed Manley, should you have any additional questions.
Ed Manley, MCFE, CHM
IFSEA Chairman of the Board-elect
Email – [email protected]
Cell – 561-929-4765
web – www.ifsea.org

Cumulative 15 minute COVID-19 Exposure: What does it mean?
The CDC now defines close contact as somebody who has been within 6 feet of an infected person for a cumulative total of 15 minutes or more over a 24 hour period. If a person is a close contact, he or she must self-quarantine for 14 days from their last exposure to the positive person. All contacts should be tested for COVID-19, and a negative test results does not eliminate the 14 day quarantine period.    
provided by Aminta MArtinez – Food Safety and Nutrition Consultant
Hospitality doesn't start at the restaurant, hotel or airline. It start at home. In everyday life. Because is all about being hospitable.
Our Vegetable Pick of the Month !!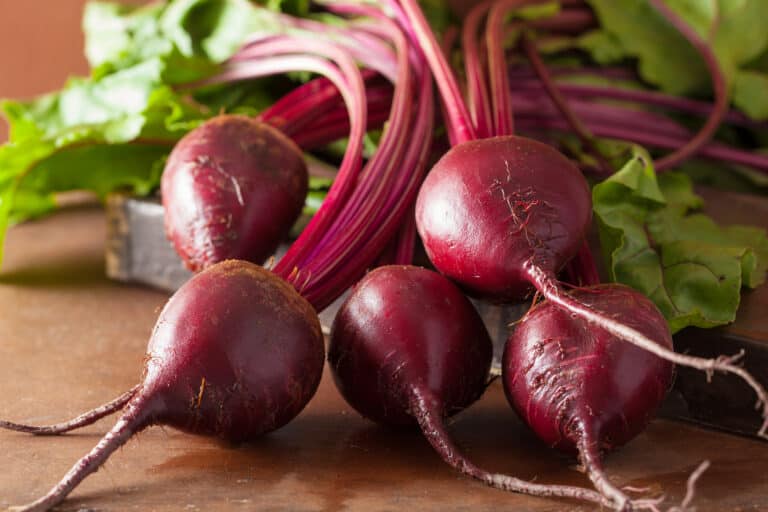 Beets are rich in inorganic nitrate, which gets converted into nitric oxide in the body. Nitric oxide is a vasodilator, meaning it widens and relaxes blood vessels — which improves blood flow and reduces blood pressure, by boosting nitrite oxide into our diets. Another reason to load up on this nutrient-dense root veggie: Beets may boost your workout, and the scientific breakdown has to do with what we just discussed above. "Beets provide two nutrients that are key to eye health: lutein and zeaxanthin. Part of the carotenoid family (along with vitamin A), these two nutrients work together to help maintain healthy vision with age, protect eyes from blue light exposure, and promote sharper vision. It's safe to say during these extended quarantine days, we've all been overdoing it with the Parked in Front of a Computer or Staring at a TV Syndrome. ," says Megan Wong, Registered Dietitian.

Foods That Taste Better in April Than They Will All Year
Ataulfo mangos: Usually mangos are characterized by their green color with a reddish blush, but these are a bright yellow. Ataulfo mangos are grown all over the world, but in April, some of the tastiest varieties come out of Mexico. "They're a little bit flatter, a little bit smaller, but the flavor is phenomenal," "They're very fragrant and very juicy as far as a mango is concerned. It's great as a salsa or chutney and great to eat out of hand." .
Artichokes: "You can see artichokes year-round, but this is by far the time to eat them," says Romano. "They're the most meaty artichokes you will have in the season and all year, and they have the biggest hearts." Though you can buy artichoke hearts in a can, now is the time to buy them fresh. Don't let the daunting shape of the artichoke deter you from cooking them—a simple steam will do them justice..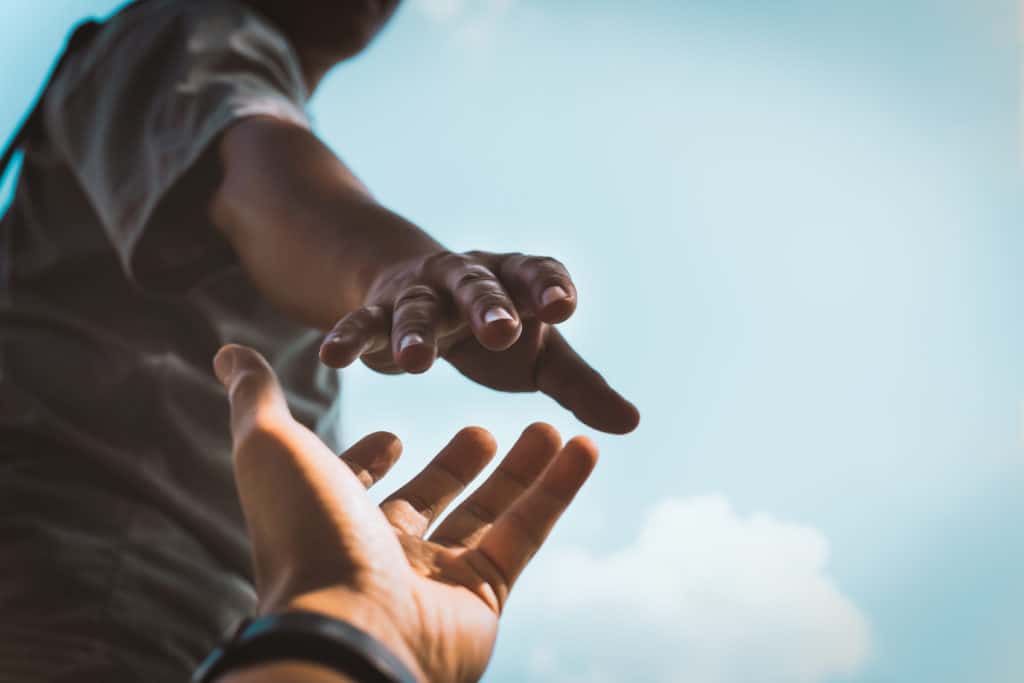 Your Business and your community can benefit from volunteers…taking your team out of the office to volunteer in the community.
Ten Things a New Manager Needs to Know
You've finally done it. After years of hard work, you've been promoted to a position managing a team of people and can call the shots. Your first job as a manager can be exciting, and also a bit overwhelming. And it's important to do it well. Managers are the cultural linchpin in the organization – they set the tone for the work experience. The rest of the organization could be fantastic, but if your boss isn't up to snuff that will cloud all of the good things happening. There's a reason people say "you don't quit your job…you quit your boss."
To get off on the right foot, here are ten tips to help you get the most out of your team and create a work experience they will thrive in. -Forbes-
A Must Read ! Click here for More Information
A helpful sheet for accuracy in recipe costing

/ click below
WHAT'S COOKING TODAY?
Recipe provided by Chef Lucio Arancibia CEC-AAC-MCFE 
"The world begins at a kitchen table. No matter what, we must-eat to live. The gifts of earth are brought and prepared, set on the table. So it has been since creation, and it will go on." Joy Harjo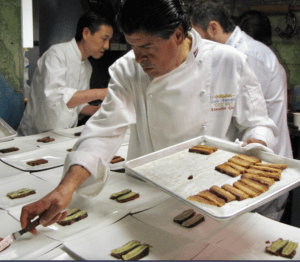 Pappardelle with Salsiccia
Pappardelle Pasta Dry 18 oz Fresh Sausage Meat Pork 9 oz Tomato Cherry Sweet Fresh/ Halves 6 oz Garlic Raw Peeled/ Sliced 1 oz Crushed Red Chili Pepper Flakes 1 pinch White, Chardonnay 6 fl oz Cream, Heavy Whipping, Dairy 40% butterfat 6 fl oz Basil Fresh Herb 2 tbs Chard, Swiss, Raw 2 oz Cheese Parmigiano-Reggiano 2 oz Extra Virgin Olive Oil 2 fl oz
In pan sauté sausage till golden brown then add garlic, chile, and deglaze with wine. add cream, tomatoes and swiss chard and reduce by half. Season with salt and white pepper basil and Parmigiano cheese. Cooked the pasta al dente, drain, add to sauce, tossed and served with Garlic Bread. Yield 3 portions/ portion size 14oz. / Calories per serving: 1387.19
The Nutrition Facts for this Recipe was done utilizing the INFOODSYS Recipe App.
Think Positively (Leadership)

Leaders can build accountability by spelling out what's expected from employees in terms of results and behaviors, monitoring progress daily and applying positive and negative consequences based on outcomes, says S. Chris Edmonds. "Without consequences, clear agreements and monitoring do not ensure either results or respect," he says.
Click the image below to watch Leadership Guru, Chris Edmonds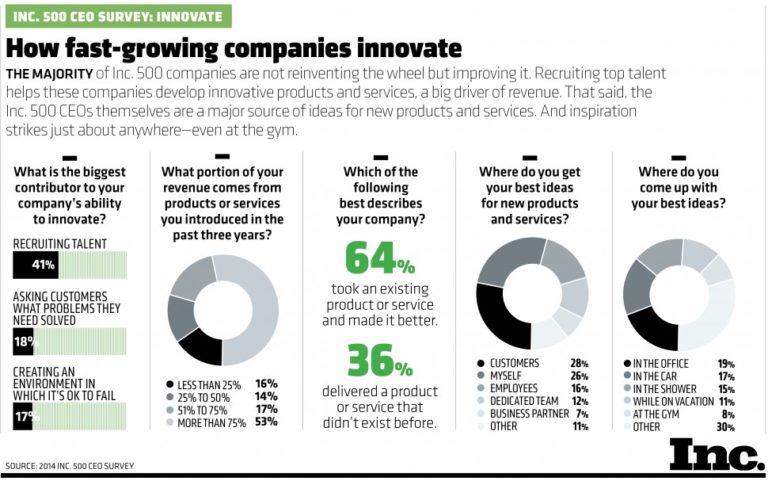 Do you have the skills to make a great coach?

Hire the right fit for your open position

Allowing this new employee(s) to adjust to your company culture

Seeing their potential

Begin grooming them to take positions that are higher than yours in the industry

Be open to their ideas
Perspective Theories of Leadership
As you think about how you exhibit genuine empathy here are five questions for you to contemplate. For more information visit: patrickmckenna.com

Form the American Culinary Federation, your chance to create spectacular dishes and contribute with inspirational new ideas.
Click below for more information:
The 2016 Menus of Change Annual Report was released at the fourth annual Menus of Change leadership summit on June 14. It includes an analysis of issues at the convergence of public health, the environment, and the business of food, plus and updated Dashboard of how the food and foodservice industries have progressed—or not—since last year's report was issued.
The World Culinary Arts Video Series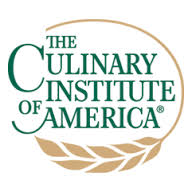 Click on the image below to enlarge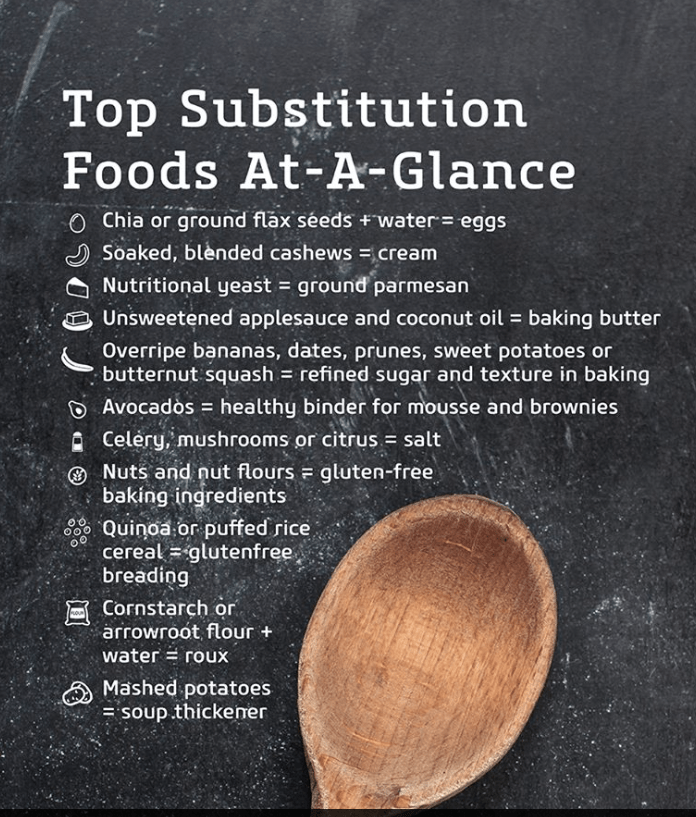 La Finestra: Trends Spotting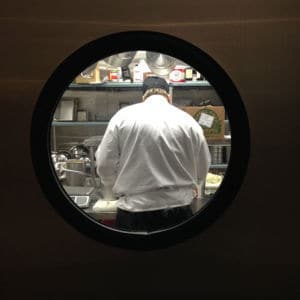 Just like fashion, food trends come and go in the blink of an eye. Every year, we see a rise in these fads that inevitably affect the way we eat and plan our meals. From superfoods to juice cleanses, the modern dining pattern has undeniably been influenced by the presence of a health-conscious effort, which we see continuing into 2020.
Learn more 2020 Food trends according Chefs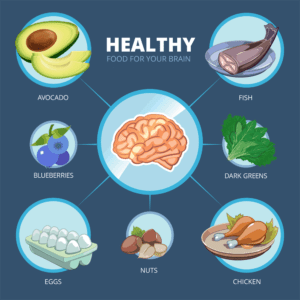 If you're feeling forgetful, it could be due to a lack of sleep or a number of other reasons, including genetics, level of physical activity and lifestyle and environmental factors. However, there's no doubt that diet plays a major role in brain health.
The best menu for boosting memory and brain function encourages good blood flow to the brain — much like what you'd eat to nourish and protect your heart. Research found the Mediterranean Diet helps keep aging brains sharp, and a growing body of evidence links foods such as those in the Mediterranean diet with better cognitive function, memory and alertness
Learn more by visiting: Types of Foods to Help Boost Your Memory
Meeting the Demand for Safe, Natural Products
Lately, while shopping at my local grocery store, I have noticed the increasing number of food products marketed as organic or preservative-free. More and more, consumers are demanding green labels and ingredient lists they can understand. Yet food safety — preventing food spoilage and contamination from microbial pathogens — must remain a top priority for food producers. The food safety industry faces many challenges if it is to transition away from the use of refined chemicals toward more label-friendly preservatives.
By Suzanne Osborne, PhD
Wednesday, 30 April 2014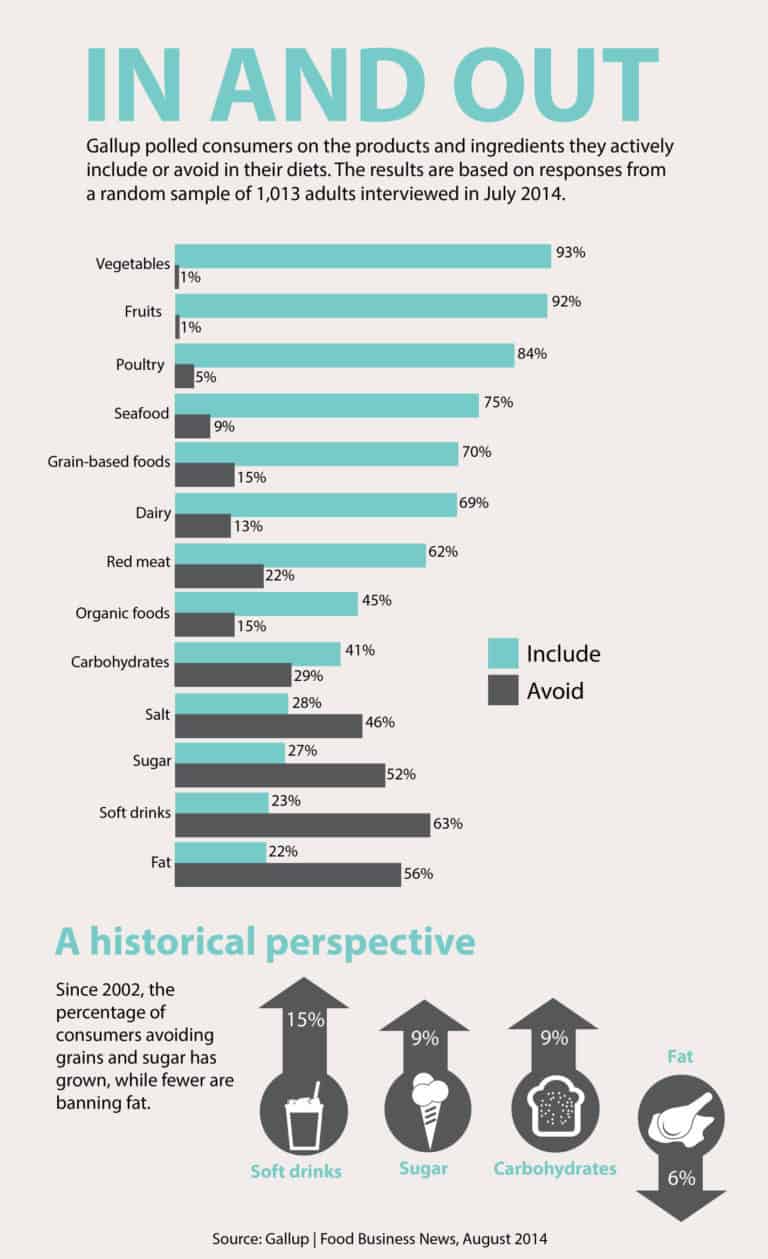 Kale is one of the cruciferous vegetables, cancer fighters full of fiber and antioxidants. great addition to salads or you can bake it with a spritz of extra virgin-olive oil and sea salt for a crispy potato chip alternative.
Click on the image below to enlarge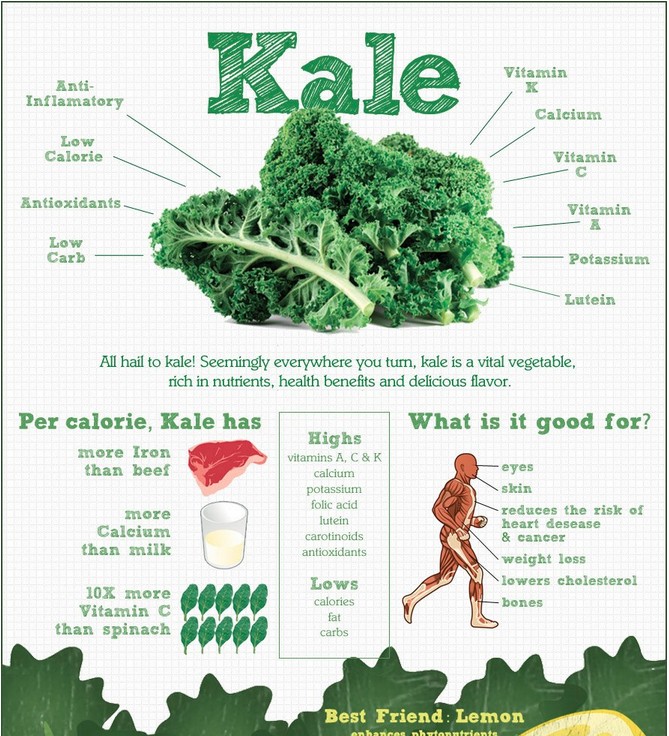 2021 food Trends Forecast
Late last year, we talked to dozens of chefs who predicted trends that ranged from family-style dining to tasting menus with non-alcoholic juice pairings. Of course, no one could have predicted the way 2020 played out.
Hungry for more, click below:
Salt, Consuming the right amount, Most Americans consume more sodium than is good for their health, according to the Centers for Disease Control and Prevention. Learn more!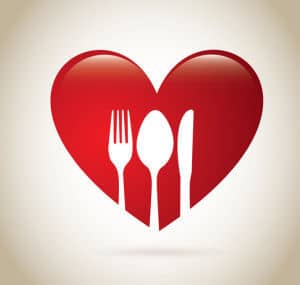 8 Tips For Avoiding Gluten Cross Contamination – PrimoHealthCoach
▪ Oils that have been used to deep fry battered foods will contaminate foods like French fries. Use separate oils, and ask the chef when dining out if the same oil is used for battered foods.
▪ Cutlery, utensils and potsand pans must be thoroughly cleaned before cooking gluten-free to avoid cross-contamination.
▪ Toasters and ovens that have been used for glutenous breads can contaminate gluten-free breads. At home try to keep two separate toasters.
▪ Grills and barbecues can easily cross-contaminate foods if not properly cleaned. Many sauces used to barbecue have gluten.
▪ Sifters used for both glutenous and gluten-free flours will cross-contaminate. At home if you use both types of flour, keep separate properly labeled sifters.
▪ Your mayonnaise, peanut butter jar, jams and jellies are easily contaminated when making sandwiches.
▪ Glutenous flours have a tendency to stay airborne for some time after use. Cooking in a kitchen shortly after preparing foods with glutenous flours is risky for the sensitive person. Because of this I find it very hard to believe that you can get a truly gluten-free pizza from a pizza restaurant that makes regular pizza as well.
▪ Any foods not prepared in a gluten-free facility, including your own home, runs the risk of getting cross-contaminated.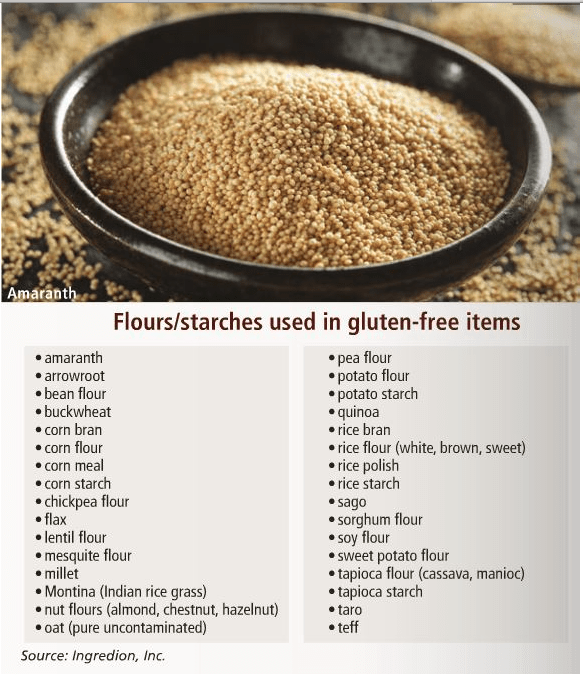 Avocado oil; this silky fruit oil helps fight joint condition and promoted soft skin.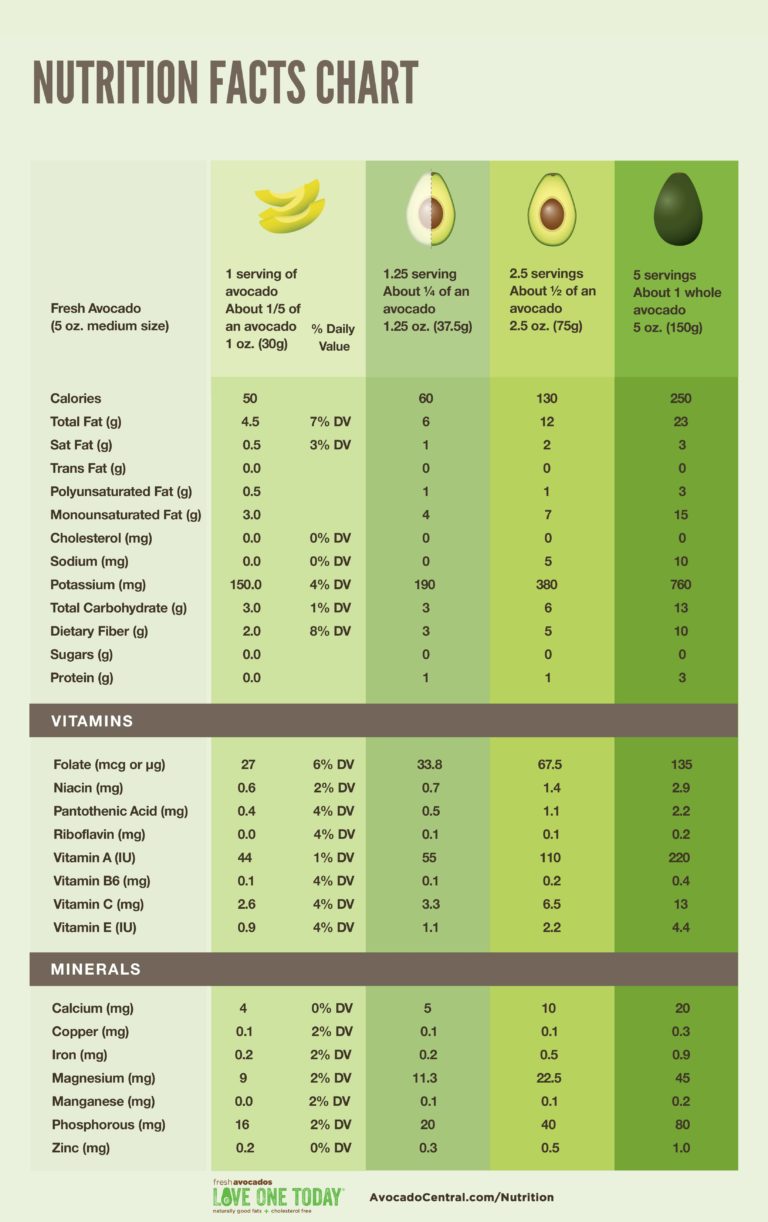 Click on the image below to enlarge