Happy New Year ! Welcome to Our
Twenty Two
Issue!
Featured Chef - Michael Anthony
Grilled Shrimp & Dumplings
Michael Anthony is the Executive Chef of Gramercy Tavern. Mike joined Gramercy Tavern as the Executive Chef in 2006. One of America's most beloved restaurants, Gramercy Tavern has welcomed guests to enjoy its contemporary American cuisine, warm hospitality, and unparalleled service for over two decades. Under his leadership, the restaurant has earned a three-star New York Times review (2007) and James Beard Awards for "Outstanding Restaurant" (2008) and "Best Chef: New York City" (2012). In 2015, Mike won the James Beard Award for "Outstanding Chef," a national recognition. His book, V is for Vegetables, won the 2015 James Beard Award for Best Vegetable-Focused Cookbook.
Chef Michael Anthony grew up in Cincinnati, Ohio, and graduated from Indiana University with degrees in business, French, and Japanese. After graduating, he moved to Tokyo to hone his language skills, but he ended up developing an interest in the local culinary scene. He worked in a bakery and a farm and eventually a restaurant: Bistro Shima, a small French bistro in Tokyo, with Chef Shizuyo Shima. In 1992, moved to Paris to enrolled in culinary school at Le Ferrandi, and began a rigorous apprenticeship with Chef Jean Delaveyne at Le Camélia in Bougival. By the time he had completed his training, he had a job waiting for him in the kitchen of Jacques Cagna. Anthony would later return to Paris to work in the kitchens of both L'Arpège and Pascal Barbot's L'Astrance. After working with Cagna, Anthony has hold positions at Danie in New York, in Paris at the Le Prés d'Eugénie. Blue Hill at Stone Barns.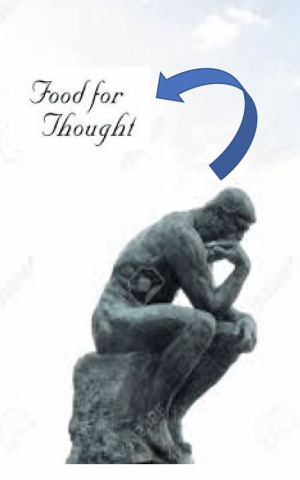 CBD - A matter of Public Health...where do we go from here?
The recently passed 2018 Farm Bill did not have any effect over the FDA's position that CBD is not allowed to be used as an ingredient in any foods, beverages or supplements, and until now, its addition is considered an adulteration, and is prohibited.   The new changes to the Farm Bill removed hemp (as a whole plant) from Schedule I of the Controlled substances Act, making CBD no longer an illegal drug under Federal Law, but it is important to understand that currently this substance,  including hemp extract are not considered GRAS by the FDA.   Due to a lack of current regulation, it is inevitable to think that we may be slowly opening the door for the addition and consumption of cannabis derived ingredients into foods.  To reduce public health risk, the FDA has been sending warning letters to companies illegally selling CBD products that claimed to have some kind of health benefits but there seems to be open pathways for the FDA to eventually consider permitting certain applications in foods,   considering that there are parts of the hemp plant that may not contain CBD or THC, such as hulled hemp seeds, hemp seed protein and hemp seed oil.  To read more about this, visit
Information provided by Aminta Martínez-Hermosilla, MS
Do you have the skills to make a great coach?
Hire the right fit for your open position

Allowing this new employee(s) to adjust to your company culture

Seeing their potential

Begin grooming them to take positions that are higher than yours in the industry

Be open to their ideas
Pork Chop with Calvados Sauce
Double pork chops chops with calvados sauce / yield 4 Double pork chops bone in, 10 oz. /4 each Vegetable oil/ 2 floz. Fuji apples/ 8 ea. Whole butter/ 4 tbsp. Calvados liquor/ 12 floz. Apple cider/ 16 floz. Chicken stock/ 16 floz. Chive, sliced/ 4 tbsp. Salt & pepper to taste Blanched, buttered green beans/ 12 oz
Calories per serving: 1391 The complete Recipe was done utilizing INFOODSYS Recipe App.
1- Peel, core and tourné the apples; reserve the trimmings. Set aside. 2- In a small pan, heat the butter and sauté the apple over medium heat till lightly caramelized and soft. (about 5 minutes). 3- Season the meat and sear over low heat for about 6 minutes on each side till golden brown and 140F internal temperature. Remove and set into aluminum foil to keep warm. 4- Discard half the fat from pan; Add the trimmings and sauté over medium hot heat; add the brandy and cider, bring to a boil; reduce heat and simmer till it gets thick and syrupy. 5- Add the stock and reduce by half. 6- Strain the sauce through a fine mesh strainer. Push down on the apple trimmings with the back of a spoon to squeeze out all the liquid. 7- Put the sauce back into the pan over low simmering; add the chives. Taste and adjust seasoning. Serve with cream corn and sautéed French Green beans
Think Positively (Leadership)

Is the guiding force that will help you identify your path to success by providing a strong foundation for all strategic decision-making.
Definition: Leadership is getting results in a way that inspire trust, it is maximizing both your current contribution and your ability to contribute in the future by establishing the trust that make it possible. Lead on!
That will help you stay ahead of the game.
Participative Theories of Leadership
As you think about how you exhibit genuine empathy here are five questions for you to contemplate. For more information visit: patrickmckenna.com

Form the American Culinary Federation, your chance to create spectacular dishes and contribute with inspirational new ideas.
Click below for more information:
The 2016 Menus of Change Annual Report was released at the fourth annual Menus of Change leadership summit on June 14. It includes an analysis of issues at the convergence of public health, the environment, and the business of food, plus and updated Dashboard of how the food and foodservice industries have progressed—or not—since last year's report was issued.
The World Culinary Arts Video Series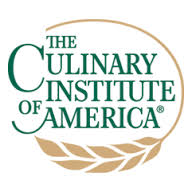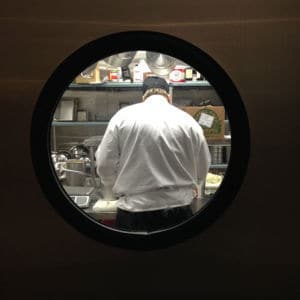 Just like fashion, food trends come and go in the blink of an eye. Every year, we see a rise in these fads that inevitably affect the way we eat and plan our meals. From superfoods to juice cleanses, the modern dining pattern has undeniably been influenced by the presence of a health-conscious effort, which we see continuing into 2019.
Hungry for more? Visit 2019 Food Trend Predictions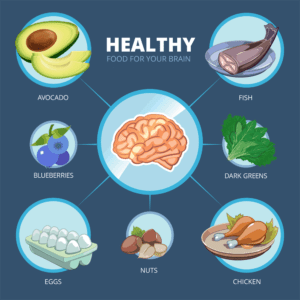 If you're feeling forgetful, it could be due to a lack of sleep or a number of other reasons, including genetics, level of physical activity and lifestyle and environmental factors. However, there's no doubt that diet plays a major role in brain health.
The best menu for boosting memory and brain function encourages good blood flow to the brain — much like what you'd eat to nourish and protect your heart. Research found the Mediterranean Diet helps keep aging brains sharp, and a growing body of evidence links foods such as those in the Mediterranean diet with better cognitive function, memory and alertness
Learn more by visiting: Types of Foods to Help Boost Your Memory
Meeting the Demand for Safe, Natural Products
Lately, while shopping at my local grocery store, I have noticed the increasing number of food products marketed as organic or preservative-free. More and more, consumers are demanding green labels and ingredient lists they can understand. Yet food safety — preventing food spoilage and contamination from microbial pathogens — must remain a top priority for food producers. The food safety industry faces many challenges if it is to transition away from the use of refined chemicals toward more label-friendly preservatives.
By Suzanne Osborne, PhD
Wednesday, 30 April 2014
Kale is one of the cruciferous vegetables, cancer fighters full of fiber and antioxidants. great addition to salads or you can bake it with a spritz of extra virgin-olive oil and sea salt for a crispy potato chip alternative.
Salt, Consuming the right amount, Most Americans consume more sodium than is good for their health, according to the Centers for Disease Control and Prevention. Learn more!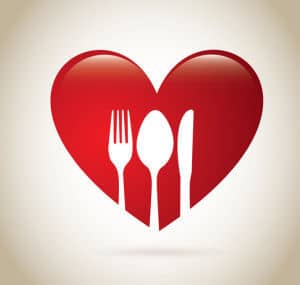 8 Tips For Avoiding Gluten Cross Contamination – PrimoHealthCoach
▪ Oils that have been used to deep fry battered foods will contaminate foods like French fries. Use separate oils, and ask the chef when dining out if the same oil is used for battered foods.
▪ Cutlery, utensils and potsand pans must be thoroughly cleaned before cooking gluten-free to avoid cross-contamination.
▪ Toasters and ovens that have been used for glutenous breads can contaminate gluten-free breads. At home try to keep two separate toasters.
▪ Grills and barbecues can easily cross-contaminate foods if not properly cleaned. Many sauces used to barbecue have gluten.
▪ Sifters used for both glutenous and gluten-free flours will cross-contaminate. At home if you use both types of flour, keep separate properly labeled sifters.
▪ Your mayonnaise, peanut butter jar, jams and jellies are easily contaminated when making sandwiches.
▪ Glutenous flours have a tendency to stay airborne for some time after use. Cooking in a kitchen shortly after preparing foods with glutenous flours is risky for the sensitive person. Because of this I find it very hard to believe that you can get a truly gluten-free pizza from a pizza restaurant that makes regular pizza as well.
▪ Any foods not prepared in a gluten-free facility, including your own home, runs the risk of getting cross-contaminated.
Avocado oil; this silky fruit oil helps fight joint condition and promoted soft skin.