Welcome to Our
Twenty
Issue!
Featured Chef - Lorena Garcia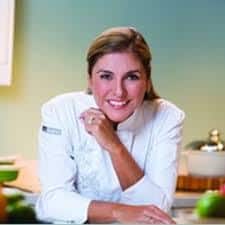 Las Vegas, 2018/
Lorena Garcia, First Latina Executive Chef on the Las Vegas Strip,
Chef Lorena Garcia is the kind of woman we need to see more of in the culinary industry. Not only is she talented, Garcia manages to do it all with an air of ease and pleasantness we all wish we could imitate. The energy she exuded on Top Chef was proof of that.
Born and raised in Venezuela, Garcia completed a law degree in Caracas before moving to the United States to complete her associates degree in paralegal studies. The law bug didn't last long, and shortly after completing her degree, she went on to study culinary arts at the esteemed Johnson & Wales University in Miami.
Garcia's interest in a range of international cuisines flourished during apprenticeship stints in France, Italy, Japan, Korea, Thailand and China, after which she went on to open her first restaurant, Food Café, in Miami's Design District. By 2008 Garcia had opened another two restaurants in Miami, both of which she eventually sold.
And it doesn't stop there. She has competed in Top Chef Masters and help develop a new menu for Taco Bell, and she currently operates several airport restaurants, most prominently Miami International Airport's Cocina.
Garcia also heads a nonprofit organization that focuses on childhood obesity Big Little Chef, aims to encourage healthy eating starting at young age, an issue which Garcia sees becoming more and more of a problem in Hispanic homes. Not bad for a former lawyer, huh?
Currently she is dominating the Las Vegas Strip with a new Latin American restaurant, "Chica" located inside The Venetian.
70 %. The estimated percentage that food production needs to increase by 2050 to feed the growing population which is why so many organizations are collaborating to help make balanced meals more accessible.
.
Keeping Food Sustainable
As we all know, starting May 7th of 2018, and after more than 2 years of hard work, the menu labeling guidelines that passed in 2010 became a reality and will now be enforced. These guidelines will affect more than 200,000 restaurant locations in the United States which will now need to display nutrition information for their patrons. The law requires those restaurants with more than 20 locations to post calories and have nutritional information available upon request.  The transparency now passed on to consumers was long overdue and the new menu labeling guide finally provides clarity for restaurant  operators on their requirements, and will help Americans make better choices when they dine out.  It is important to remember that to achieve nutritional goals and reduce obesity, we need to downsize. I always say "more does not necessarily mean better".  When dining out, consider splitting with a friend, ordering lunch portions, or taking half of the plate home.  A breakfast burrito may also seem healthy by looking at its ingredients, but it could deliver an entire day worth of calories!  Join InfoodSys to make a difference and start changing the way we eat!
Information provided by Aminta Martínez-Hermosilla, MS
Think Positively (Leadership)

Is the guiding force that will help you identify your path to success by providing a strong foundation for all strategic decision-making.
Definition: Leadership is getting results in a way that inspire trust, it is maximizing both your current contribution and your ability to contribute in the future by establishing the trust that make it possible. Lead on!
That will help you stay ahead of the game.
Participative Theories of Leadership
Understanding Sexsual Harrassment

Form the American Culinary Federation, your chance to create spectacular dishes and contribute with inspirational new ideas.
Click below for more information:
The 2016 Menus of Change Annual Report was released at the fourth annual Menus of Change leadership summit on June 14. It includes an analysis of issues at the convergence of public health, the environment, and the business of food, plus and updated Dashboard of how the food and foodservice industries have progressed—or not—since last year's report was issued.
The World Culinary Arts Video Series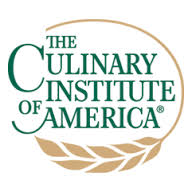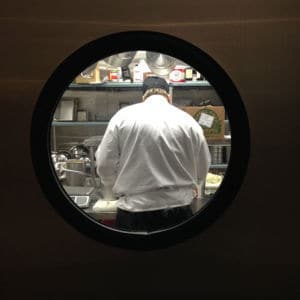 Just like fashion, food trends come and go in the blink of an eye. Every year, we see a rise in these fads that inevitably affect the way we eat and plan our meals. From superfoods to juice cleanses, the modern dining pattern has undeniably been influenced by the presence of a health-conscious effort, which we see continuing into 2018.
Hungry for more? Visit 2018 Food Trend Predictions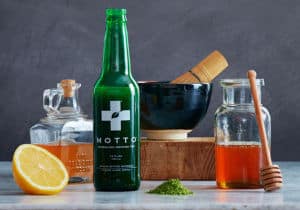 Plenty of health fads go like this: Flashy food gets a publicist, becomes famous overnight, and disappears forever. Then there are the legit healthy heroes—the less-hyped-yet-hard-working kind that go about quietly for years before finally getting their moment.
And let's not forget the salad-bar staples that are forced into the spotlight when new research surfaces, highlighting yet another health benefit. Even the fittest bodies can have a hard time keeping up. Here are the ones you should get to know: Matcha, Sea Buckthorn, Beets, Maca.
Learn more by visiting: The New Health Foods: What to Eat Now
4 types of food to help boost your memory
If you're feeling forgetful, it could be due to a lack of sleep or a number of other reasons, including genetics, level of physical activity and lifestyle and environmental factors. However, there's no doubt that diet plays a major role in brain health.
Lear more by visiting Boost Your Memory
By Marissa Moore, MBA, RND, LD
Reviewed November 2017
Kale is one of the cruciferous vegetables, cancer fighters full of fiber and antioxidants. great addition to salads or you can bake it with a spritz of extra virgin-olive oil and sea salt for a crispy potato chip alternative.
James Beard Foundation's Las Vegas Celebrity Chef Tour
Celebrity Chef Jeremiah Tower, Stephan Pyles, Mary Sue Milliken, Nancy Silverton and Jimmy Schmidt, and Luxor Culinary Team, headed by Executive Chef Justin Fredrickson, were part of a multi-chef dinner being organized by the James Beard Foundation.
The spectacular Culinary event was part of the foundation's Celebrity Chef Tour, which brings a different lineup of renowned chefs to more than 20 cities each year. (There are 14 scheduled between Sept. 8 and March 28.) Organizers promise "a taste of what happens at the James Beard House in New York City."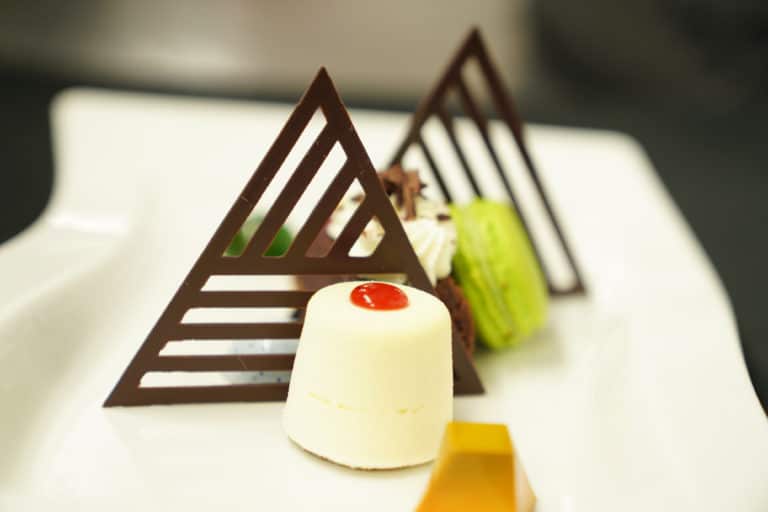 8 Tips For Avoiding Gluten Cross Contamination – PrimoHealthCoach
▪ Oils that have been used to deep fry battered foods will contaminate foods like French fries. Use separate oils, and ask the chef when dining out if the same oil is used for battered foods.
▪ Cutlery, utensils and potsand pans must be thoroughly cleaned before cooking gluten-free to avoid cross-contamination.
▪ Toasters and ovens that have been used for glutenous breads can contaminate gluten-free breads. At home try to keep two separate toasters.
▪ Grills and barbecues can easily cross-contaminate foods if not properly cleaned. Many sauces used to barbecue have gluten.
▪ Sifters used for both glutenous and gluten-free flours will cross-contaminate. At home if you use both types of flour, keep separate properly labeled sifters.
▪ Your mayonnaise, peanut butter jar, jams and jellies are easily contaminated when making sandwiches.
▪ Glutenous flours have a tendency to stay airborne for some time after use. Cooking in a kitchen shortly after preparing foods with glutenous flours is risky for the sensitive person. Because of this I find it very hard to believe that you can get a truly gluten-free pizza from a pizza restaurant that makes regular pizza as well.
▪ Any foods not prepared in a gluten-free facility, including your own home, runs the risk of getting cross-contaminated.
Avocado oil; this silky fruit oil helps fight joint condition and promoted soft skin.