Welcome to Our
Twelfth
Issue!
Featured Chef - Don Yamauchi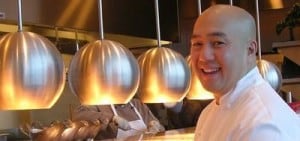 Don Yamauchi decided to focus on cooking and let his other talents become pastimes.
A native of Chicago, Yamauchi is the product of a true "melting pot." The son of a second-generation Japanese-American father and Filipina mother, Yamauchi spent his childhood near the Loyola University campus on the North side. His interest in food came early, with the aromas and flavors of his mother's cooking and the "exotic" flavors of Japanese cuisine from his father's family.
He enrolled in the Kendall Culinary College. Two years later he had his first "real" job at the North Shore Hilton Hotel. His real training, however, started when he joined the staff at Carlos Restaurant, a highly successful three-star restaurant, where he worked under French (and Great) chef Roland Liccioni.
Those were difficult years, he says, trying to learn all the basics of fine French cooking while awakening to the flavor combinations in French tradition, and his own heritage. When Liccioni left Carlos' to take over Le Francais, Yamauchi moved on to Le Mikado, an innovative spot where he tried his culinary wings. Returning to Carlos' as sous chef under Gabriel Viti (also featured on Great Chefs), Yamauchi set his own style. When Viti left, Yamauchi took over as chef. Carlos' has quickly developed a reputation for innovation and won four-star status. Carlos' has received many honors and awards.
Including a "Top 25 Restaurants in the Nation" prize from Food & Wine Magazine. Food & Wine Magazine also named Yamauchi in the "Top Ten New Chefs in America". Another award – for the musician and martial artist who wanted to cook — a Top Five Rising Chefs in America award by the James Beard Society.
Then it was on to Le Francais when Chef Jean Banchet retired. Yamauchi was selected personally by Great Chef Takashi to take over the kitchen at, Tribute Restaurant, in Farmington Hills Michigan, when Yagihashi went to Las Vegas to open Okada at Wynn Hotel and Casino. After a successful run at Tribute, Yamauchi spent time at MGM Casino in Detroit and Forte Restaurant in Birmingham, Michigan, before settling in as Executive Chef at Motor City Casino.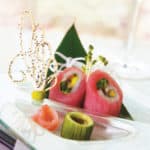 The American food system today has some pretty daunting issues. We're saddled with a farming system that, on the whole, releases a massive amount of greenhouse gases into the atmosphere (675 million metric tons annually at the most recent tally, to be exact), sucks nutrients from the soil, and leaches chemicals into the water table. And in regions with some of the richest farmland, historically speaking, you can't buy a fresh vegetable for love or money — but you can get a two-liter bottle of potable sugar and an endless variety of nutritionally vacant foodstuff approximations at any corner store.
To that end, we find ourselves in the midst of a dietary and environmental crisis. We could ask, "How did we get here?", but I'm not trying to answer that question. There are many possible culprits at whom we could point fingers, but what's much, much more important is how we get ourselves out of this mess. Learn more!
Information provided by Aminta Martínez-Hermosilla, MS
Think Positively (Leadership)

Is the guiding force that will help you identify your path to success by providing a strong foundation for all strategic decision-making.
Definition: Leadership is getting results in a way that inspire trust, it is maximizing both your current contribution and your ability to contribute in the future by establishing the trust that make it possible. Lead on!
That will help you stay ahead of the game.
Being an effective leader is all about relationships!​
As you think about how you exhibit genuine empathy here are five questions for you to contemplate. For more information visit: patrickmckenna.com

Form the American Culinary Federation, your chance to create spectacular dishes and contribute with inspirational new ideas.
Click below for more information:
The 2016 Menus of Change Annual Report was released at the fourth annual Menus of Change leadership summit on June 14. It includes an analysis of issues at the convergence of public health, the environment, and the business of food, plus and updated Dashboard of how the food and foodservice industries have progressed—or not—since last year's report was issued.
The World Culinary Arts Video Series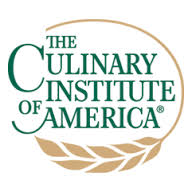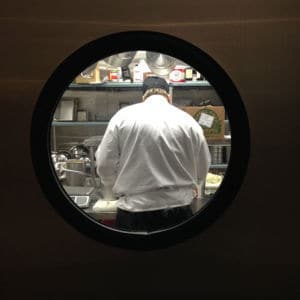 Severe winter weather impeded restaurant traffic early in the year, but trends gradually improved in the months that followed. Still, operators have remained less than bullish on the direction of the economy and a slow recovery in consumer confidence.
Hungry for more? Visit Restaurant trends — The year in review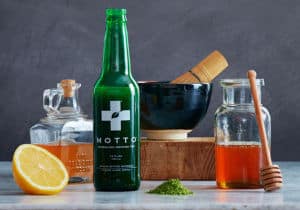 Plenty of health fads go like this: Flashy food gets a publicist, becomes famous overnight, and disappears forever. Then there are the legit healthy heroes—the less-hyped-yet-hard-working kind that go about quietly for years before finally getting their moment.
And let's not forget the salad-bar staples that are forced into the spotlight when new research surfaces, highlighting yet another health benefit. Even the fittest bodies can have a hard time keeping up. Here are the ones you should get to know: Matcha, Sea Buckthorn, Beets, Maca.
Learn more by visiting: The New Health Foods: What to Eat Now
Meeting the Demand for Safe, Natural Products
Lately, while shopping at my local grocery store, I have noticed the increasing number of food products marketed as organic or preservative-free. More and more, consumers are demanding green labels and ingredient lists they can understand. Yet food safety — preventing food spoilage and contamination from microbial pathogens — must remain a top priority for food producers. The food safety industry faces many challenges if it is to transition away from the use of refined chemicals toward more label-friendly preservatives.
By Suzanne Osborne, PhD
Wednesday, 30 April 2014
Kale is one of the cruciferous vegetables, cancer fighters full of fiber and antioxidants. great addition to salads or you can bake it with a spritz of extra virgin-olive oil and sea salt for a crispy potato chip alternative.
Salt, Consuming the right amount, Most Americans consume more sodium than is good for their health, according to the Centers for Disease Control and Prevention. Learn more!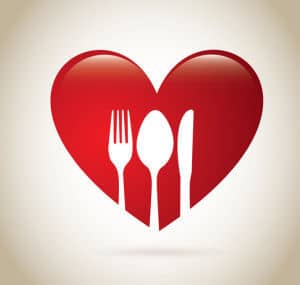 8 Tips For Avoiding Gluten Cross Contamination – PrimoHealthCoach
▪ Oils that have been used to deep fry battered foods will contaminate foods like French fries. Use separate oils, and ask the chef when dining out if the same oil is used for battered foods.
▪ Cutlery, utensils and potsand pans must be thoroughly cleaned before cooking gluten-free to avoid cross-contamination.
▪ Toasters and ovens that have been used for glutenous breads can contaminate gluten-free breads. At home try to keep two separate toasters.
▪ Grills and barbecues can easily cross-contaminate foods if not properly cleaned. Many sauces used to barbecue have gluten.
▪ Sifters used for both glutenous and gluten-free flours will cross-contaminate. At home if you use both types of flour, keep separate properly labeled sifters.
▪ Your mayonnaise, peanut butter jar, jams and jellies are easily contaminated when making sandwiches.
▪ Glutenous flours have a tendency to stay airborne for some time after use. Cooking in a kitchen shortly after preparing foods with glutenous flours is risky for the sensitive person. Because of this I find it very hard to believe that you can get a truly gluten-free pizza from a pizza restaurant that makes regular pizza as well.
▪ Any foods not prepared in a gluten-free facility, including your own home, runs the risk of getting cross-contaminated.
Avocado oil; this silky fruit oil helps fight joint condition and promoted soft skin.