Welcome to Our
Fifth
Issue!
Featured Chef - David Kinch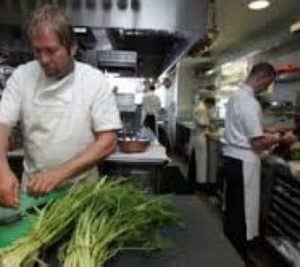 David Kinch's singular style of American cooking has placed him on the world culinary map and assured his legacy in the advancement of California cuisine in the 21st century.
His philosophy is fostered by the terroir or "sense of place" of the California Coast, and the kind of ingredient-driven cooking and modern technique he studied in France, Spain, Germany, Japan, and the United States.  He has won the Best Chef in America award for the Pacific region from the James Beard Foundation. Manresa has been awarded two Michelin stars for eight consecutive years.
Visit Manresa Restaurant website.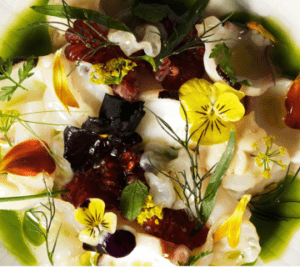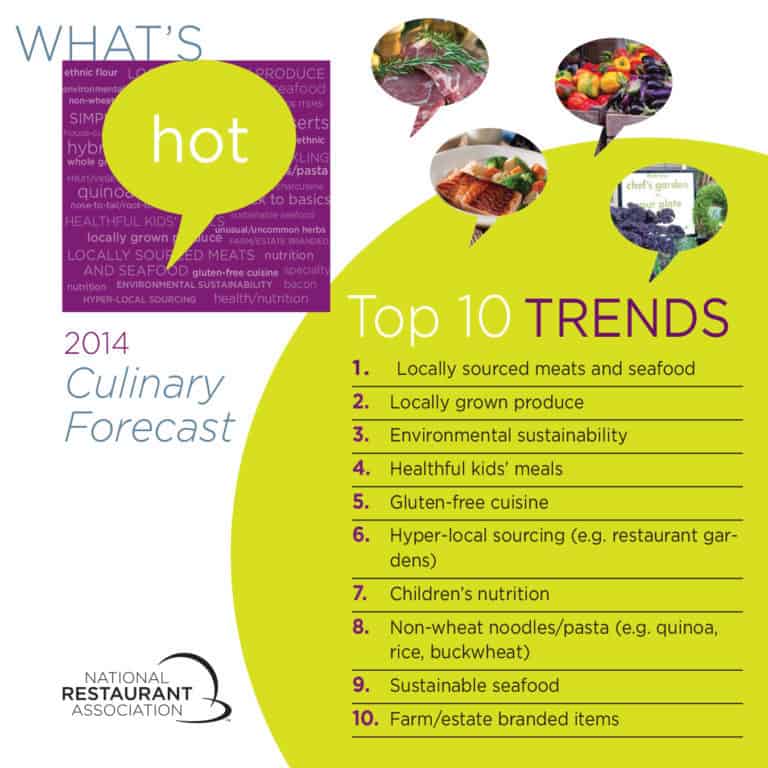 Think Positively (Leadership)

Is the guiding force that will help you identify your path to success by providing a strong foundation for all strategic decision-making.
Definition: Leadership is getting results in a way that inspire trust, it is maximizing both your current contribution and your ability to contribute in the future by establishing the trust that make it possible. Lead on!
That will help you stay ahead of the game.
In the kitchen, Chefs must be both leaders and managers. These two are not mutually exclusive, though many would lead you to believe they are. Leadership and management must go hand in hand. They are not the same thing, but they are necessarily linked, and complementary. Any effort to separate the two is likely to cause more problems than it solves.
Hungry for more? Visit Leadership versus Management.
Being an effective leader is all about relationships!
As you think about how you exhibit genuine empathy here are five questions for you to contemplate. For more information visit: patrickmckenna.com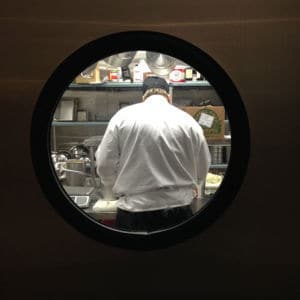 Severe winter weather impeded restaurant traffic early in the year, but trends gradually improved in the months that followed. Still, operators have remained less than bullish on the direction of the economy and a slow recovery in consumer confidence.
Hungry for more? Visit Restaurant trends — The year in review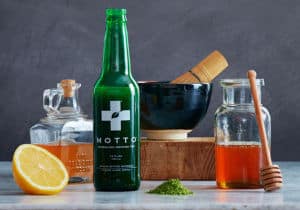 Plenty of health fads go like this: Flashy food gets a publicist, becomes famous overnight, and disappears forever. Then there are the legit healthy heroes—the less-hyped-yet-hard-working kind that go about quietly for years before finally getting their moment.
And let's not forget the salad-bar staples that are forced into the spotlight when new research surfaces, highlighting yet another health benefit. Even the fittest bodies can have a hard time keeping up. Here are the ones you should get to know: Matcha, Sea Buckthorn, Beets, Maca.
Learn more by visiting: The New Health Foods: What to Eat Now
Meeting the Demand for Safe, Natural Products
Lately, while shopping at my local grocery store, I have noticed the increasing number of food products marketed as organic or preservative-free. More and more, consumers are demanding green labels and ingredient lists they can understand. Yet food safety — preventing food spoilage and contamination from microbial pathogens — must remain a top priority for food producers. The food safety industry faces many challenges if it is to transition away from the use of refined chemicals toward more label-friendly preservatives.
By Suzanne Osborne, PhD
Wednesday, 30 April 2014
Salt, Consuming the right amount, Most Americans consume more sodium than is good for their health, according to the Centers for Disease Control and Prevention. Learn more!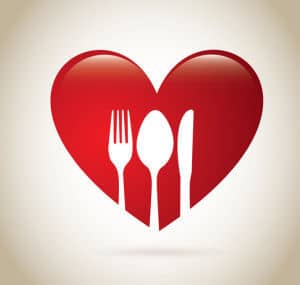 8 Tips For Avoiding Gluten Cross Contamination – PrimoHealthCoach
▪ Oils that have been used to deep fry battered foods will contaminate foods like French fries. Use separate oils, and ask the chef when dining out if the same oil is used for battered foods.
▪ Cutlery, utensils and potsand pans must be thoroughly cleaned before cooking gluten-free to avoid cross-contamination.
▪ Toasters and ovens that have been used for glutenous breads can contaminate gluten-free breads. At home try to keep two separate toasters.
▪ Grills and barbecues can easily cross-contaminate foods if not properly cleaned. Many sauces used to barbecue have gluten.
▪ Sifters used for both glutenous and gluten-free flours will cross-contaminate. At home if you use both types of flour, keep separate properly labeled sifters.
▪ Your mayonnaise, peanut butter jar, jams and jellies are easily contaminated when making sandwiches.
▪ Glutenous flours have a tendency to stay airborne for some time after use. Cooking in a kitchen shortly after preparing foods with glutenous flours is risky for the sensitive person. Because of this I find it very hard to believe that you can get a truly gluten-free pizza from a pizza restaurant that makes regular pizza as well.
▪ Any foods not prepared in a gluten-free facility, including your own home, runs the risk of getting cross-contaminated.
The Benefits of Blueberry!!
– Blueberry polyphenols' power to combat diabetes first gained scientific validation in this country over 80 years ago in the Journal of the American Medical Association.
– As conventional medicine has ignored these findings ever since,researchers are confirm­ing blueberry polyphenols' role in targeting factors that contribute to metabolic syndrome.
– They  have been shown to combat high blood sugar, obesity, adverse blood lipid profiles, insulin resistance, high blood pressure, and full-blown diabetes.
– Blueberry polyphenols have also emerged recently as potentially powerful anti-canceragents, an important finding since those with metabolic syndrome are at much greater risk for a horrifically wide range of cancers than the general population.