Welcome to Our
Second
Issue!
Featured Chef - Celina Tio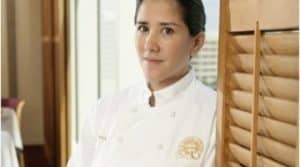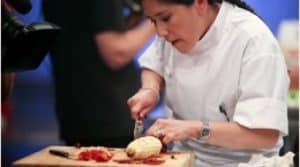 Her favorite days used to involve grocery shopping lists, Julia Child re-runs, and baking and cooking for family and friends. That was when Celina Tio was 8. She knew early on she wanted to be a chef, thanks to the positive influence of her brother, father and grandfather.
After earning a degree in hotel and restaurant management from Drexel University, Celina started cooking at Philadelphia's Ritz-Carlton hotel. By age 23 she had become the chef of the hotel's Grill Room. Wanting a broader challenge and audience for her cooking, Celina moved to Orlando, Fla., to work for Walt Disney World. There she helped open two specialty restaurants: Spoodles, which features Mediterranean cuisine, and Citricos, specializing in Southern French dishes.
Celina became known during the following seven years heading the kitchen at Kansas City's renowned American Restaurant. There she garnered local and national accolades, including 2005 "Chef of the Year" by Chef magazine and the James Beard Foundation's 2007 "Best Chef: Midwest."
Celina now channels all that experience into her own restaurant, Julian. In this comfortable neighborhood establishment, she creates the chef-driven twists on American comfort food she calls, "feel-good food." She'll make for fun and fierce competition in the battle for the title of The Next Iron Chef.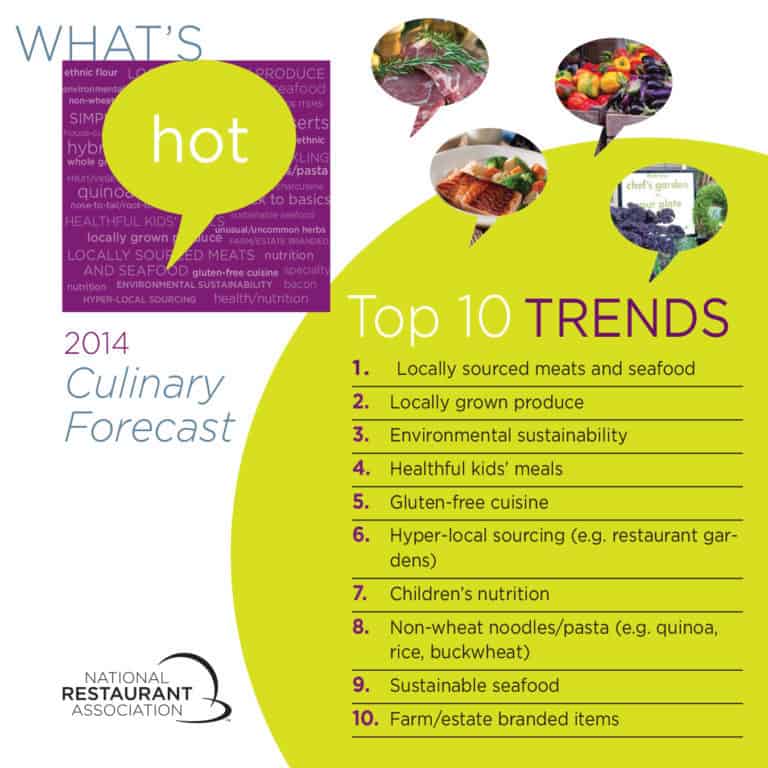 Think Positively (Leadership)

Is the guiding force that will help you identify your path to success by providing a strong foundation for all strategic decision-making.
Definition: Leadership is getting results in a way that inspire trust, it is maximizing both your current contribution and your ability to contribute in the future by establishing the trust that make it possible. Lead on!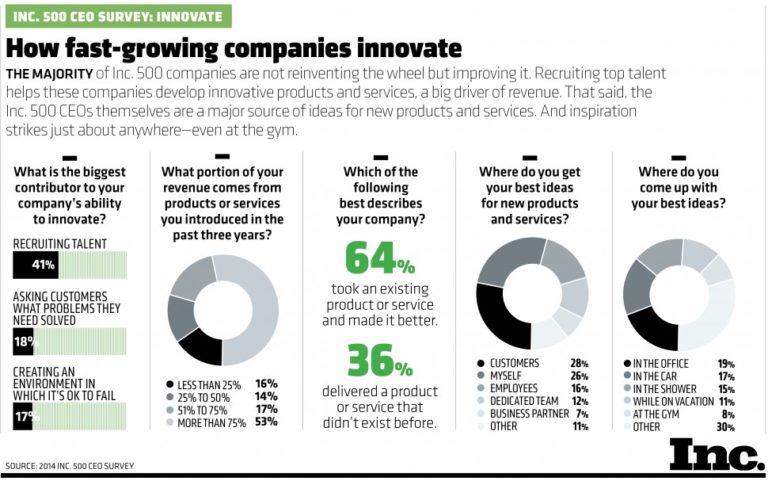 That will help you stay ahead of the game.
Carbohydrates and carbonated soft drinks have taken a dive in American diets, according to a recent poll by Gallup. Nearly two-thirds of consumers say they avoid soda, and almost a third are cutting carbs. Additionally, more than half of consumers are shying away from sugar.
Hungry for more? Visit Infographic What Foods Are Consumers Avoiding – Food Business News.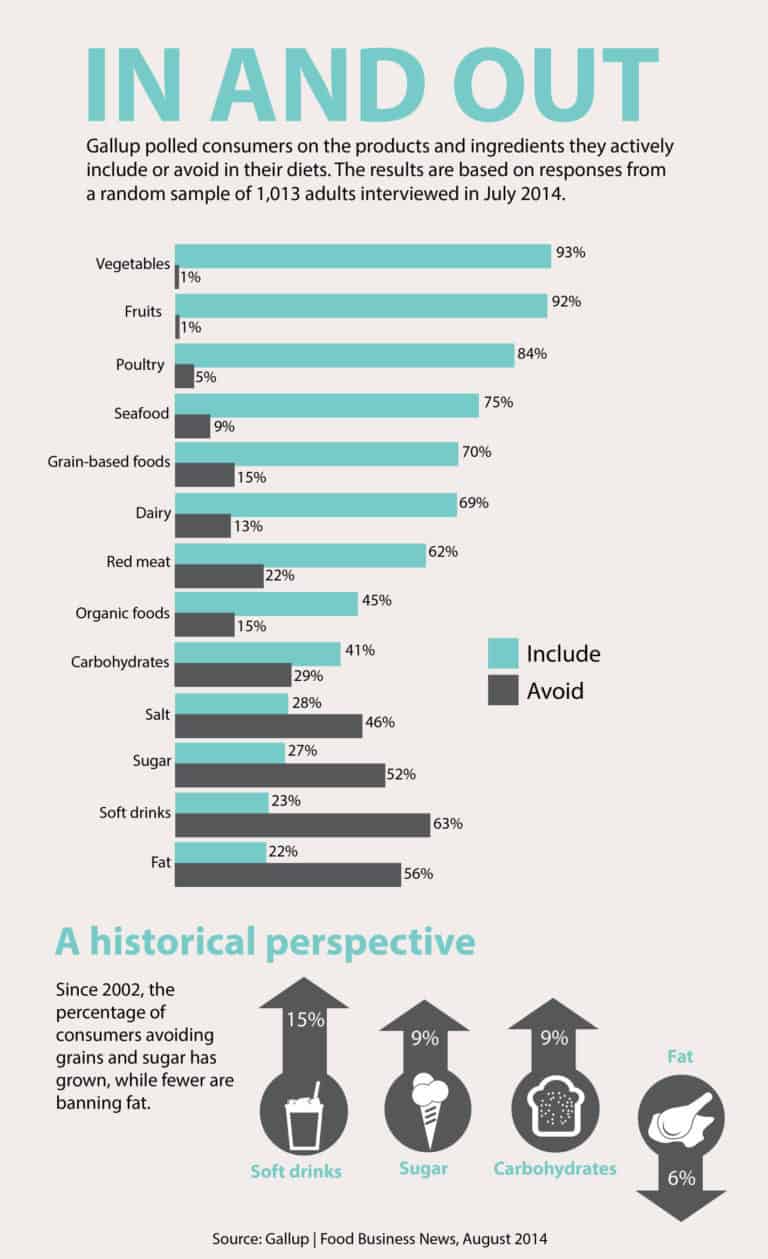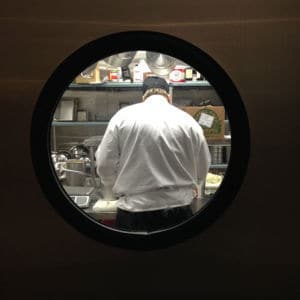 "Today's consumers are more interested than ever in what they eat and where their food comes from, and that is reflected in our menu trends research. True trends – as opposed to temporary fads – show the evolution of the wider shifts of our modern society over time, and focus on the provenance of various food and beverage items, unique aspects of how they are prepared and presented, as well as the dietary profiles of those meals."
– Hudson Riehle, senior vice president of the National Restaurant Association's research and knowledge group
Hungry for more, visit What's is Hot in 2014.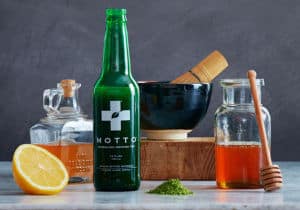 Plenty of health fads go like this: Flashy food gets a publicist, becomes famous overnight, and disappears forever. Then there are the legit healthy heroes—the less-hyped-yet-hard-working kind that go about quietly for years before finally getting their moment.
And let's not forget the salad-bar staples that are forced into the spotlight when new research surfaces, highlighting yet another health benefit. Even the fittest bodies can have a hard time keeping up. Here are the ones you should get to know: Matcha, Sea Buckthorn, Beets, Maca.
Learn more by visiting: The New Health Foods: What to Eat Now
In the kitchen, Chefs must be both leaders and managers. These two are not mutually exclusive, though many would lead you to believe they are. Leadership and management must go hand in hand. They are not the same thing, but they are necessarily linked, and complementary. Any effort to separate the two is likely to cause more problems than it solves.
Hungry for more? Visit Leadership versus Management.
Salt, Consuming the right amount, Most Americans consume more sodium than is good for their health, according to the Centers for Disease Control and Prevention. Learn more!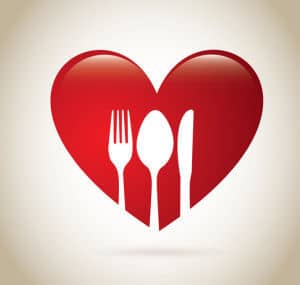 In 2013 Quinoa was officially declared  "The International Year of the Quinoa." by The Food and Agricultural Organization of the United Nations (FAO), for its high nutritive value," impressive biodiversity, and an important role to play in the achievement of food security worldwide.
Perhaps the most striking health benefit provided by quinoa is its overall nutrient richness. One of the shortcomings overcome by quinoa involves its protein content. Most grains are considered to be inadequate as total protein sources because they lack adequate amounts of the amino acids lysine and isoleucine. The relatively low level of both lysine and isoleucine in the protein of grains is what causes these amino acids to be considered as the limiting amino acids (LAAs) in grains. In other words, these LAAs prevent grains from serving as complete protein sources in our diet. By contrast, quinoa has significantly greater amounts of both lysine and isoleucine (especially lysine), and these greater amounts of lysine and isoleucine allow the protein in quinoa to serve as a complete protein source.
Hungry for more, visit: The Benefits of Quinoa