On Today's Culinary World, Complexity is wreaking havoc.
We found the way to simplified recipes management solutions with incredible performance.
Comprehensive Web based solution (cloud)
Nutritional labeling, recipe repository
Real time SMS notification of food products recall
Automatic CCP identifier
Automatic Gluten & Allergens identifier
Automatic Food Nutrition labeling
100% cost control
24/7 access via Cloud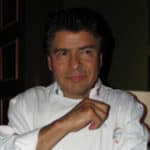 Lucio Arancibia Founder & CEO
Lucio is the brainchild behind InFoodSys® creation, development, and execution of a recipe editor web application. He is convinced that simplicity will improved the life of hard working Chefs of all walk of life. His always inspired and guided by the same obsessive drive and belief, that everything should be simple.
He is a 35-year veteran of F&B operations; he is a devoted organizational developer and executive leader with a successful background impacting performance through a coordination of individual and team development platforms. His expertise is reputed for playing a key role in building and leading high achievement management that produced winning teams.
Lucio's career focus and vast knowledge in key areas such as; leadership, operation analysis, ongoing performance evaluations, staff development, business acumen, policies & procedures implementation, training programs including, efficiencies on food safety, cost control, labor requirement.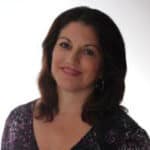 Aminta Martinez - Hermosilla M.Sc. REHS Board Member
Registered Environmental Health Specialist
Aminta Martínez-Hermosilla is currently an Environmental Health Specialist at the Southern Nevada Health District. She holds a Master of Science degree in Food Science and Technology from the University of Tennessee, Knoxville, and a Bachelor of Science degree in Food Engineering from the Catholic University of Valparaíso, Chile. With more than 20 years of experience, she has earned vast reputation in the areas of Food Quality Assurance, Food Sanitation and Safety, Public Health, Nutrition, Research, Management, and Education. After graduating as a food engineer from Chile, she worked in the food manufacturing industry in the areas of canning and freezing of seafood, fruits and vegetables.
In the United States, she was a Research assistant at UT Knoxville, where she worked closely with the dairy industry to improve methods of filtration and utilization of cheese whey. After arriving in Las Vegas, she became a Food Service Manager for the Clark County School District and later a professor of Food Science, Nutrition and Food Safety at the College of Southern Nevada and at Le Cordon Bleu College of Culinary Arts. She has been a Food Safety and Nutrition Consultant since 2000 through her company Latin American Service/NutriSafeNow, which has given her the opportunity to combine her expertise and keep current with the needs of the Food Industry. She is HACCP certified by the International HACCP Alliance and NSF, and she is a certified advanced ServSafe® instructor & registered proctor by the National Restaurant Association.
Over the years, she has provided extensive training and allowed many food service managers and employees to obtain the nationally recognized ServSafe® Food Protection Manager Certification. Other services provided include Allergen Awareness, Menu Nutrition Analysis, Healthy and Gluten Free Menus and Food Labels.
Her passion for public health, nutrition and overall wellbeing got her involved as a volunteer for the American Heart Association from 2010 to 2013. She served as a board member of the Western States Affiliate Health Equity Task Force and was a trainer and speaker for several nutrition workshops in the Las Vegas area to help the community achieve healthier lives and understand the power of a healthy diet. In addition, she has been a food safety presenter and speaker at the ACF National Conference in 2008 and at the 50th NvEHA Conference in 2013. She is currently a member of the Institute of Food Technologists (IFT), the National Environmental Health Association (NEHA), the Nevada Environmental Health Association (NvEHA) and the Nevada Food Safety Task Force (NFSTF).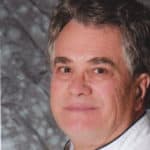 Raymond Bar - CEC CCE ACE FMP Board Member
Graduated from the Hotel school of Geneva, Switzerland with a Bachelor in Hotel and Restaurant Administration and Management; Apprenticeship in Culinary Art at the Palace hotel in Lausanne, Switzerland. I am Member of the American Culinary Federation and serve as Certification Chair and Lead Examiner in the Las Vegas chapter for the past 7 years. I am certified Executive chef (CEC) and Certified Culinary Educator (CCE).
My professional experience includes chef commis on the SS France of the French Transatlantic line; Chef at the Athens Hilton then opened the Paris Hilton in Paris, France. I moved to the USA, worked under Chef Andre Soltner at the Lutèce in New York City. Executive Sous Chef at The St Francis Yacht club in San Francisco. Owned and operated a French restaurant in the Sonoma valley, California for 15 years. Adjunct Instructor at the City College and California Culinary Academy in San Francisco. Pacific Region Executive chef for Singapore Airlines.
Member of the American Culinary Federation and serve as Certification Chair and Lead Examiner for the past 7 years. I am certified Executive chef (CEC), Certified Culinary Educator (CCE) and Foodservice Manager Professional (FMP).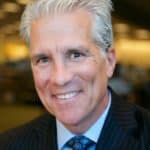 Larry Stuart - "Hospitality Leader-Author-Speaker"
President Cornell Hotel Society 76′
A graduate of Cornell University, Larry Stuart holds a Bachelor of Science degree in Hotel & Restaurant Administration and has more than 40 years of experience in the field of hospitality management, guest service systems and marketing strategies.
As CEO and President of Larry Stuart Hospitality (LSH), his expertise includes the design, development, start-up and management of hotel and food service operations for the Loews Hotels at Universal Studios Florida including, Portofino Bay Hotel, Hard Rock Hotel and Royal Pacific Resort.
Prior to joining Loews Hotels, Larry was a director in designing, development, opening and operating 12 restaurant concepts producing $40+ million in annual revenues at the Walt Disney World Dolphin Resort.
Larry held a professorship at Cornell University and Valencia Community College. His teaching expertise encompasses innovative business and programing strategies, marketing, solutions, service execution, and entrepreneurial hospitality systems. His ability to visualize, build and execute the service delivery process to exceed guest expectations has created professional partnerships in successful businesses entities including: Walt Disney World, Sfuzzi's a twenty unit Italian bistro, and the NASCAR Café at Universal's City Walk. The company has been successful at improving the Guest Service execution and profitability of more than 75 restaurant, 10 hotels and 3 airline operations throughout the U.S. and Caribbean.
Larry presently owns and operates the Orlando Downtown Embassy Suites, Eola Café and a very large catering operation. We also have had a seventeen-year partnership with Disney World Company here in Orlando with the Wyland Galleries.
Larry's hospitality clients and partners include, Fox News, The Motor City Hotel and Casino, The Walt Disney Company, Hilton Hotels, The Peabody Orlando, Fridays Restaurants, and Spirit/Southwest Airlines to name a few.
Presently Larry is enjoying the fulfillment of his life long dream by encouraging others through the "Spirit of Hospitality", which will be the title of his new book! He prides himself by giving back and mentoring to those who are truly seeking purpose! He currently is on a quest, through national speaking engagements, to pass on his passion for hospitality in people, by impacting those around us through a servant's heart!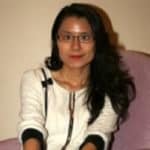 Association of Nevada Hong Kong Business
After studies in Hong Kong and Lucerne (Switzerland), Fion completed her B.S. degree in Hotel Administration at the University of Nevada Las Vegas (UNLV). Upon graduating, Fion has been marketing, consulting, and development in several casino venues throughout the United States, Canada, and Asia (primarily China). In her current position as a business partner of- Kevin Stewart productions, Fion is actively involved in:
Conceptualizes the business visionary plan
Negotiates contracts
Handles research and development, geographical and regional along with the demo-graphical analysis
Analyzes different culture on the supply and demand sides in related to gaming industry
Strategic planning
National and International business development, expand globally
Team building to support the growth of business
Utilizes social media
Executes the international legal, contractual and finance system, coordinate the foreign working visa requirement Discovers and cultivate the new talents
Budgeting and profit & loss projection
Expands company's distribution channels
Diversifies company's revenue channels
Fion is also currently serving as President of the Hong Kong Business Association of Nevada – Las Vegas (established in May 2013).
Toni's served in Hospitality for 34 years. Twenty-five of those years were with Caesars Corporation, Atlantic City and Las Vegas. Toni Retired as Director of Training and Organizational Development from MotorCity Casino.  
She elevated the quality and efficiency of instructional programs with the introduction of new training techniques, plans, and tools.

Impacted the performance quality of staff members and leaders through expert coaching, counseling, and motivation.

Orchestrated the successful expansion of instructional platforms into the state-of-the-art environment, comprised of study lab and training classrooms.

Triggered significant improvement in team building and staff training/development.

Played an integral role in building top performing teams.

Fueled increases in productivity and impacted staff retention rates.
Directed staff development efforts, including implementation of instructional programs in the areas of train-the-trainer, leadership, supervision, cultural sensitivity, communications, conflict resolutions, effective delegation, stress/time management, performance appraisals, business writing, English as Second Language and public speaking.