June; Named for the Roman goddess Juno, patroness of marriage and the well-being of women. Also from the Latin word Juvenis, "young people "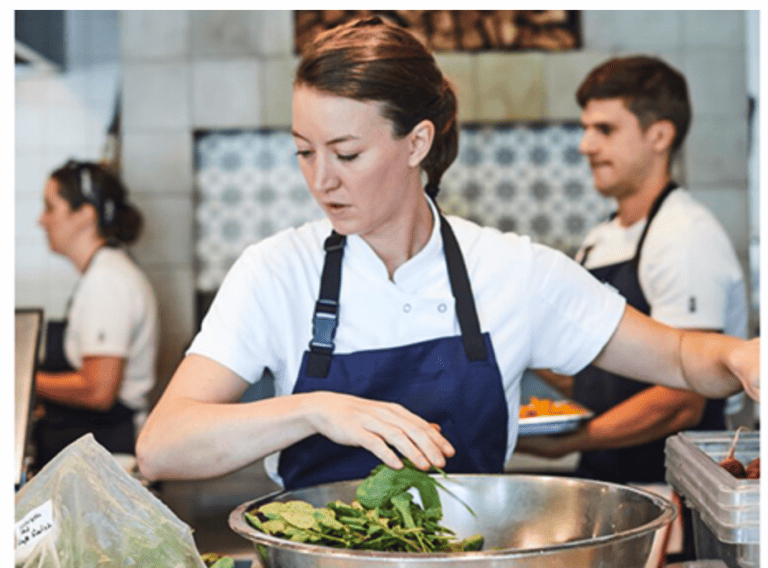 Julia Sullivan is the chef / co-owner of Henrietta Red in Nashville. Her passion for seasonal cooking is evident in her ingredient-driven menus and straightforward style, stemming from her early cooking in Nashville and New York. Julia strives to create memorable dining experiences by balancing complex flavors and elegant presentation with convivial spirit. Julia graduated from University School before attending Tulane University and The Culinary Institute of America. From there, Julia moved to New York and spent time in the kitchens of Blue Hill at Stone Barns, Per Se, and Franny's. Since opening in 2017, Henrietta Red was named one of America's 50 Best New Restaurants by Bon Appetit in 2017, one of GQ's Best New Restaurants in America 2018, as well as being recognized as a 2018 James Beard Foundation Award semifinalist in the Best New Restaurant category. Additionally, Julia was named one of the Best Young Chefs in America by Robb Report, one of the Best New Chefs in 2018 by Food & Wine, and recognized as a 2019 semifinalist and a 2020 finalist in the James Beard Foundation Awards Best Chef: Southeast category.
Red Snapper Crudo
purple daikon, compressed cucumber, pickle fennel, dill emulsion, shallots Serrano and horseradish
Poppy's Caviar
sour cream, spring onions vinaigrette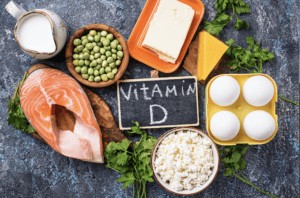 Food Links to Improved Brain Power
Just as there is no magic pill to prevent cognitive decline, no single almighty brain food can ensure a sharp brain as you age. Nutritionists emphasize that the most important strategy is to follow a healthy dietary pattern that includes a lot of fruits, vegetables, legumes, and whole grains. Try to get protein from plant sources and fish and choose healthy fats, such as olive oil or canola, rather than saturated fats.
Reduce Stress & Keep Blood Pressure Down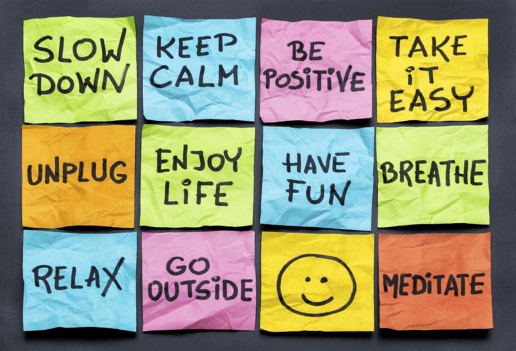 "True North" Excerpts by Bill George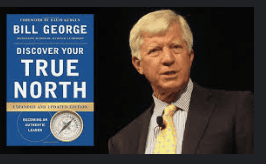 Bill George thinks that most people struggle to understand the purpose of their leadership. What purpose will it serve? In order to find their purpose, leaders must first understand themselves and their passions. Typically some of you will take months, perhaps several years to determine what you want to do, as you gain valuable work place experience. Now for some of us it takes years to find the right place to devote our passions, the purpose and the source of our leadership. I urge you periodically to ask yourself; "what do I want out of my life?" If you continue to look inwardly, your 'internal compass' will point the way to the purpose for your leadership, the difference that you can make in the world, and the legacy that you leave based on your internal compass, your 'true north'. You're prepared to succeed, to take reasonable risks, to know the great enthusiasms and great devotions, and to commit yourself to a worthy cause. This is what Bill George called the fulfillment of leadership. You cannot find that fulfillment by observing leaders from the sidelines. He says that you must get in there, get your face marred by dust, sweat and blood. That is what life and leadership are all about.
Notes from a "Purchasing Pro" by Robert Dennerlein
I am excited to post my first tip, on Purchasing for Profit. It is my desire that this information will assist the industry with practical wisdom and best practices.
Quality/Cost Control/Yields: For any operation to succeed it is important to provide customers with a consistent quality at a cost that allows profitability. Your distributor can assist with both quality and cost control. Request your distributor to do food cuttings and provide yield analysis, so you can determine the actual cost of product (EP vs AP). What matters is your EP, which can be 15% higher from one label to another. For example, a #10 can of diced tomatoes may contain 15% more tomatoes than a lesser AP/quality label. If the tomatoes of the higher label were 10% more expensive you have a 5% savings by utilizing the higher-grade product due to the yield or edible tomatoes.
Robert Dennerlein, Robert is a Past President of the Las Vegas Branch many years ago, and has recently rejoined IFSEA. Welcome back Robert and thank you for allowing us to publish this edited article.
"The Beginning of Cooking as We Know It"
Taillevent (real name Guillaume Tirel, ca. 1312-1395) wrote the first cookbook (with some sections bearing a close resemblance to a book written before he was born). He is an inspiration to anyone in the cooking profession. He began at the bottom of the kitchen ladder as a spit roaster; endlessly turning the meats on the spit in front of an open fire. But he worked his way up quickly and was given a house, a tide, travel allowances, and a coat of arms—three little cooking pots. He ended his life as master cook to King Charles VI of France.
Click on the image below to read this important article.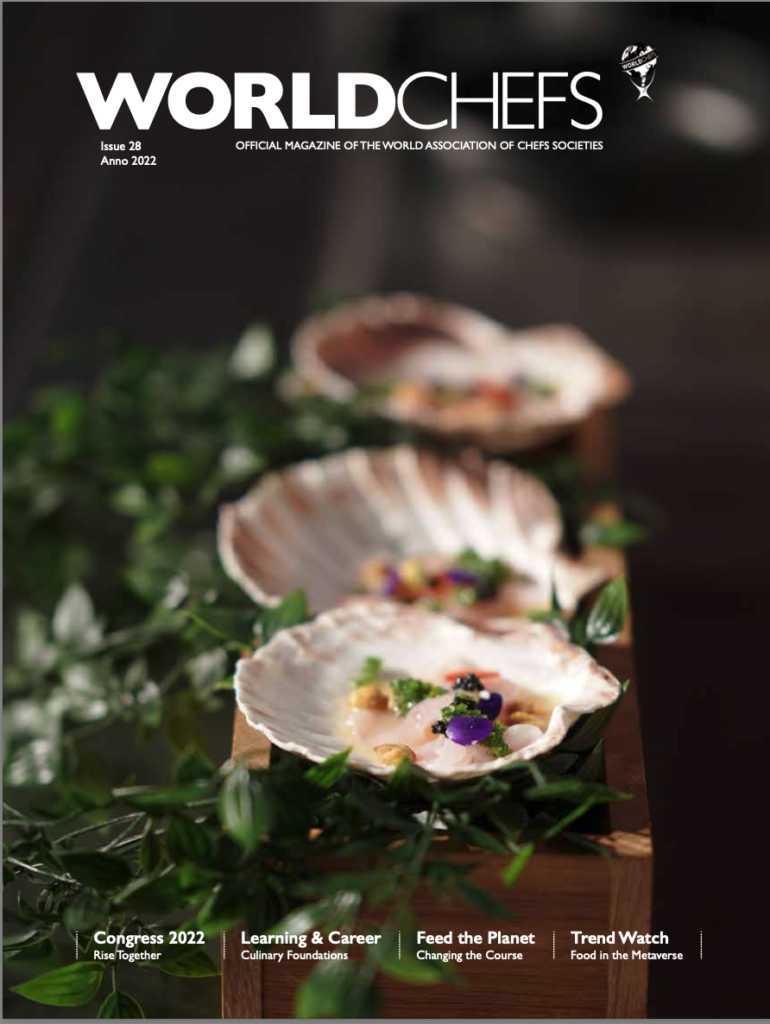 Your Next Leadership Superpower
It's easy, free, and requires no special equipment. Don't underestimate the power of praise to motivate people. If done correctly, it builds social capital and even loyalty, so people will follow you even when things get tough. It may seem counterintuitive to tell an employee on a difficult day that they're doing a great job. After all, when you're alone at the top, no one offers such words to you. But as a leader you take the brunt of your team's defensiveness, their worries, their insecurities, their annoyances.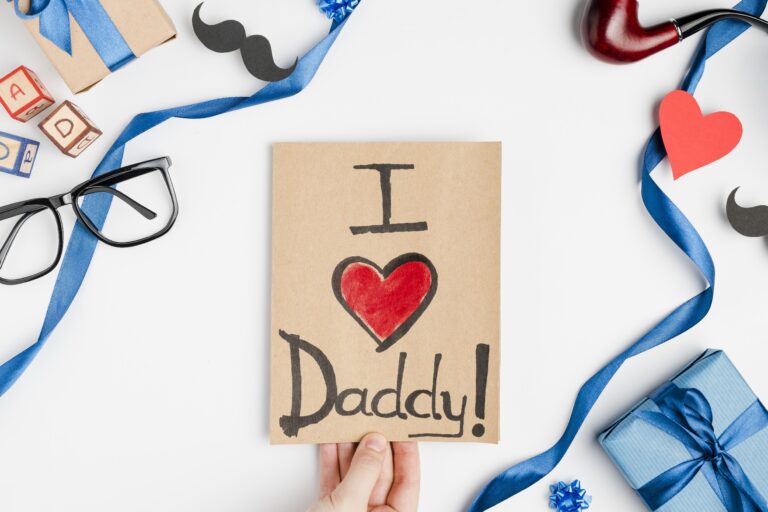 Happy Father's Day!!!. Father's Day celebrates and honors the men who have embraced the essential role of fatherhood. On this day, we also thank fathers and father figures (uncles, grandfathers) for the sacrifices they make, for embracing the responsibility of nurturing and raising children, and for their devotion to their families.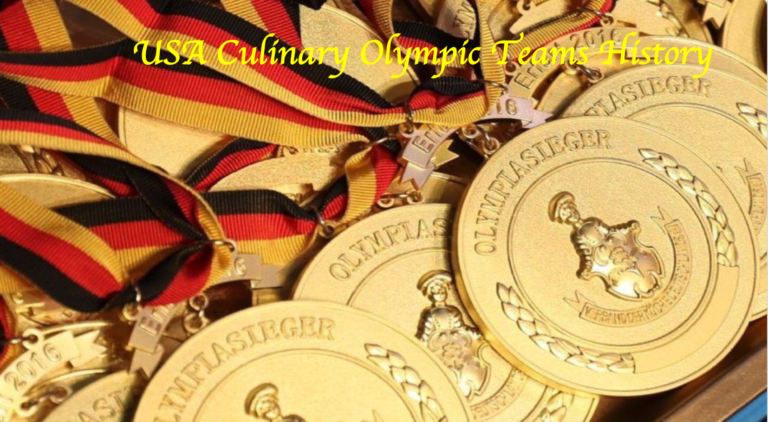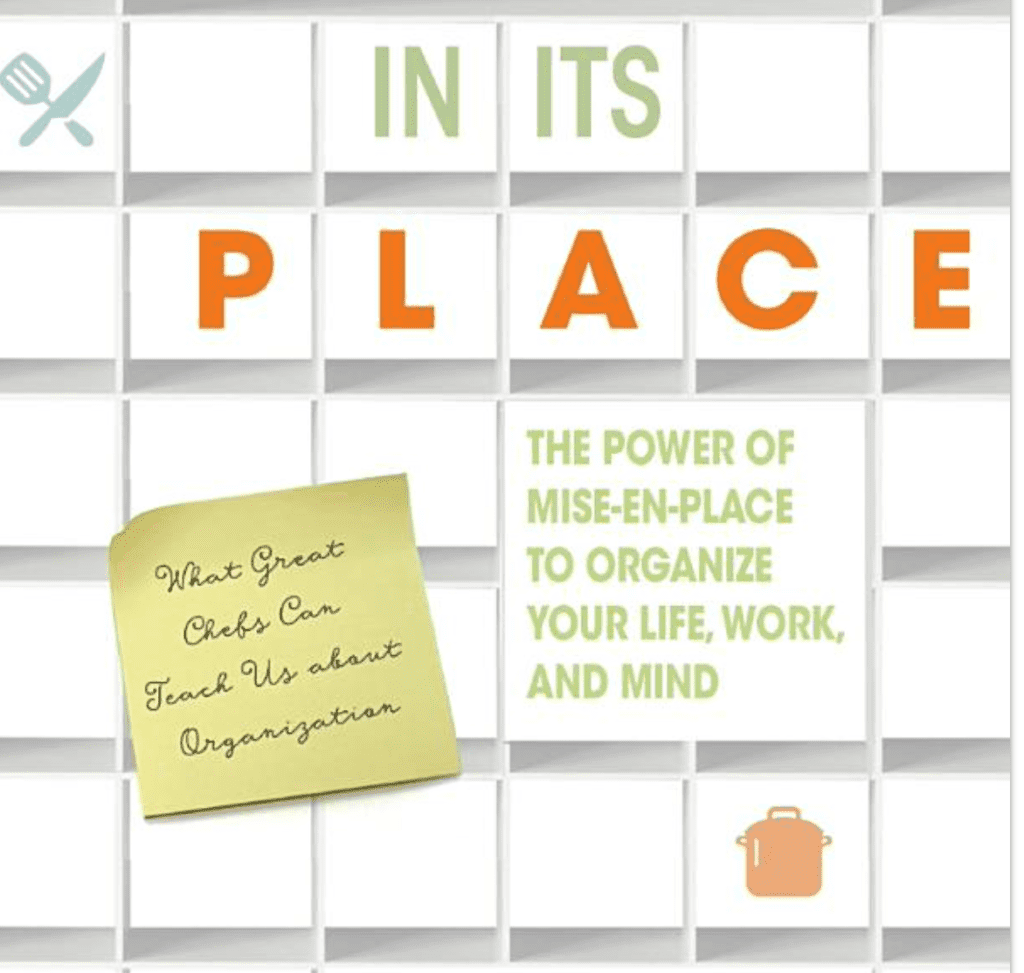 MISE EN PLACE Great chefs and even great home cooks practice mise en place, which, translated from the French , literally means "to put in place." Mise en place is a system of organization that demands that everything a chef needs to make a dish is prepared in advance-cleaned, chopped, measured out, and so on-and is immediately within her reach. It allows her the physical and mental space to be the most efficient by purposefully creating a space for her work. Even if you are not a chef , you do some kind of work. And whether it is the type of work you are paid for or the work of your dreams that you do on the side , there are surely tools and routines necessary to your work. But how often do you think about the space you create to do that work as well as you can? How often is your work a result of convenience or habit versus intentional preparation? Mise en place applies to the entirety of our lives, whether it's a space, a ritual, or a routine-mental or physical-to help you do your best work. We all enjoy the feeling of flow, the just-right groove of work.
Add mise en place to your routine and see what happens.
Learning by Doing / click the image below to read the entire doc.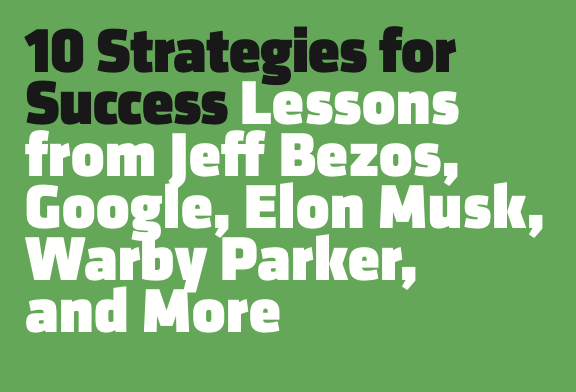 In the food industry, we've had a particularly tough time due to the recession, labor issues and rising costs. If you choose to see operating problems as people failures, you virtually guarantee that no one on your staff will ever tell you about an operating problem! In n order to excel in your work, in your life, or as a leader, you need to commit to continuous learning. Many leaders know this, but many more are missing the opportunities for powerful learning that will really help them get ahead on their goals. Start with your commitment and then, step-by-step, move into action. Learning is an essential component of leadership, but not learning experiences are equally powerful. When we stop learning, our brains start deteriorating, as do our leadership capabilities. The "head" in leadership entails a relentless thirst for knowledge, not only in our field of specialization but the peripheries as well. Sometimes, seeking knowledge in a completely unfamiliar field gives us that "aha" moments we have. Learning by choice means understanding exactly what you need to learn in order to achieve your vision. Try this simple exercise to sharpen your approach to leaning. Think about your vision or an important goal. Brainstorm. What do you need to learn in order to achieve this vision or goal. Choose one area in which to focus }out learning, and choose the one that is likely to have the biggest impact. Ask yourself, "What's the most powerful way I can learn in this area to get the best and fastest results!" ."
Here is a Valuable Report on Cost Control, Highly Recommended!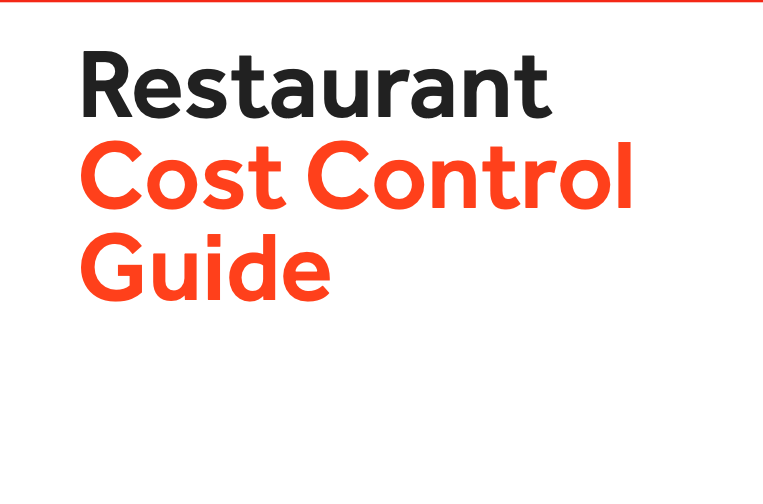 It's critical that restaurants are consistently capturing ingredient cost updates. Too many operations jump straight to inventory or recipe software as a fix-all for cost control.

These tools are critical, but they're only as impactful as the data that powers them. Invoice line-item details, in particular, are of utmost importance for costing data.

Controlling your restaurant costs — food, dry goods, labor, and more — is essential for tracking and maximizing profitability across your operation. Precise cost control empowers you to forecast future profits, set goals, and plan for growth. 

This Restaurant Cost Control Guide brings all of these factors together to show you how you can control the controllables across your entire restaurant operation. Download today to learn how to take control of your restaurant costs.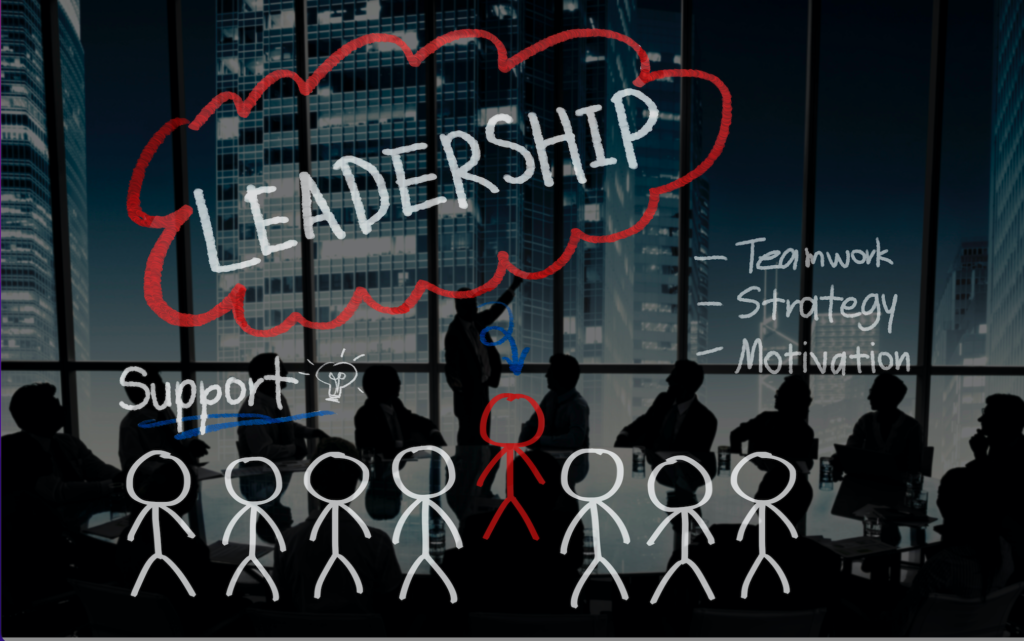 Isn't it ironic that with unemployment higher than it has been in decades – restaurants can't seem to find employees right now? If you view your staff members as interchangeable parts then they will always look for a better opportunity somewhere else, or feel that unemployment insurance is a better option. Hire well, connect with them, train them exceptionally well, show some empathy for their personal situation, be fair and just, communicate, pay a fair wage, and embrace them as part of your family. Invest in training, I understand that money is very tight, in fact many restaurants are just hoping to have cash flow rates exceed outgoing bills until they can be in a position to reach for elusive profits; some, in fact, might be incurring losses during this time of limits to top line sales. This is not the time to cut back on training. Your employees, if well trained will help you through these tough times. They will provide that experience for guests, treat them as friends, provide that hospitality that is so important, watch your costs and help you control them, communicate as loyal ambassadors, and be there to problem solve through these challenging times. Help them to improve – invest in training even when it seems that you can't afford it. You can't afford not to train.
Restaurants 21/22: The Year In Review + The Year To Come (by Zagat)
The movers, shakers, thinkers, makers, and innovators in this year's stories are engaging with a restaurant industry radically changed by the pandemic. Last year's pivots to delivery and outdoor dining have given way to major shifts in how the restaurant business talks about itself—from labor and compensation to kitchen culture, supply chains, pricing, and customer relations. Long-held assumptions are being re-examined and sometimes discarded in favor of ideas that would have been unthinkable just two years ago. And many people who work in hospitality are finding new strength and inspiration in reconnecting with community, service, passion, and purpose at the most personal level. As different as 2021 was from 2020 in the world of restaurants, 2022 promises no letup in the dizzying pace of change. Explore the Restaurants 21/22 storytellers below.

Click here for more information.
What Foodservice Operators Can Expect in 2023- A Must Read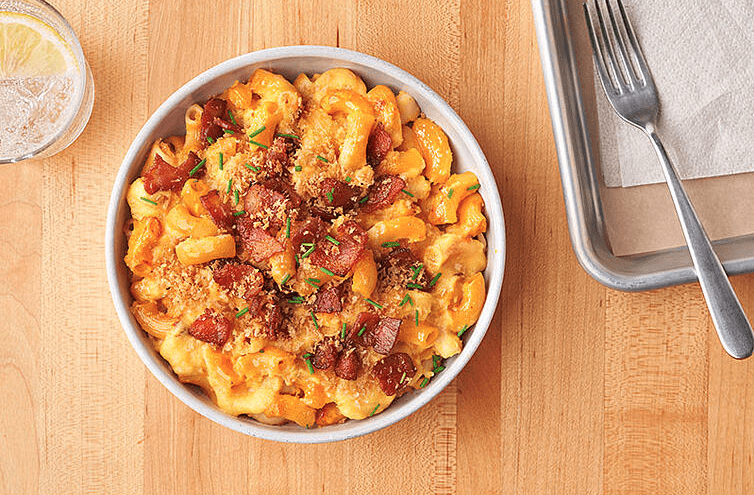 To draw consumers, operators may want to incorporate some of these anticipated 2023 foodservice trends—ranging from global menu items to new tech tools.
Cornelia Volino, Certified Vegan Chef. Tune in to find out:

• Her path to veganism, the rise of vegan and plant-based cuisine in consumer demands, and why it's so important;

• What chefs can do to stay current with the latest trends and techniques, especially in the competition arena;

• And why preparing vegan food is an essential skill for culinary professionals. For more information click here Vegan Revolution
Food for Thought- The Healthy Benefits of Chia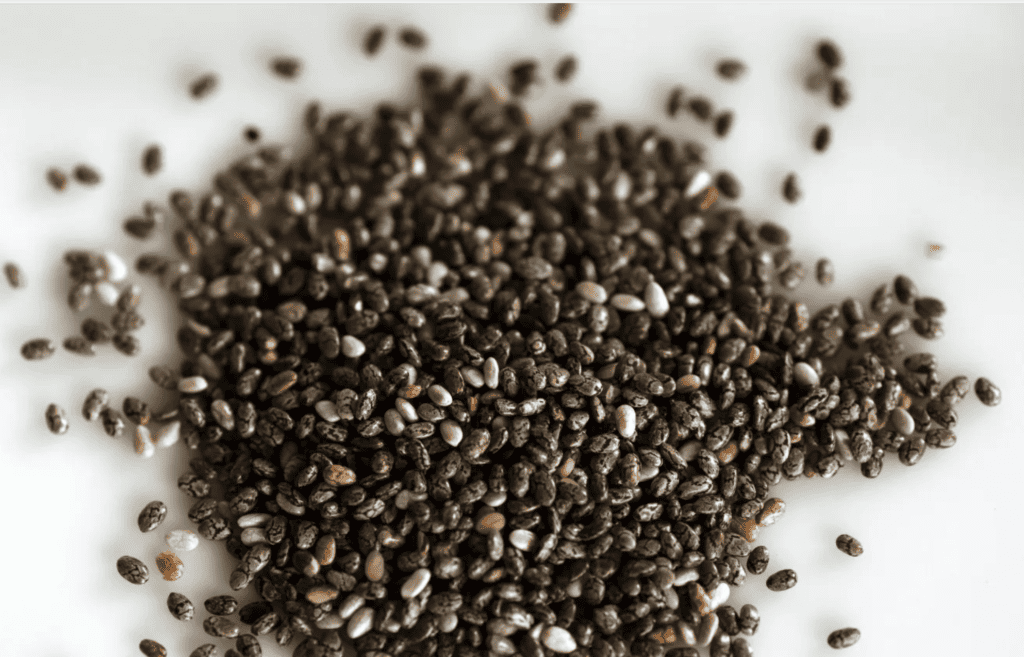 In Nahuatl, an ancient Aztec language, the word chia means "oily." This is fitting, as chia seeds are packed with ALA and other omega-3 inflammation and promote heart health. These tiny seeds punch above their weight. nutrition-wise: In addition to omega-3 fats, they provide a a substantial dose of fiber. "Chia seeds regulate blood-sugar levels and aid Lester, who recommends puddings each day for regularity, among other benefits. Higher in fiber than flaxseed, chia seeds plump up, tapioca-like, when soaked. The fiber may slow digestion and lower LDL cholesterol, helping moderate blood sugar. Chia seeds can also help you maintain good hydration, but only when they're soaked. "It's the opposite if you eat the seeds or ground powder on their own," cautions Rountree. Consuming dry chia can lead to significant bloating, as can eating more than 3 tablespoons daily. Puddings and smoothies are among the easiest-* and tastiest-ways to enjoy chia. For puddings, add 3 tablespoons to 1 cup of nut milk or coconut milk and let sit 30 minutes. Stir in fresh fruit and nuts, along with a dash of vanilla extract or a spoonful of cocoa powder. ..
Sustainability - how to practically implement it into your food business Click the image to view the PDF file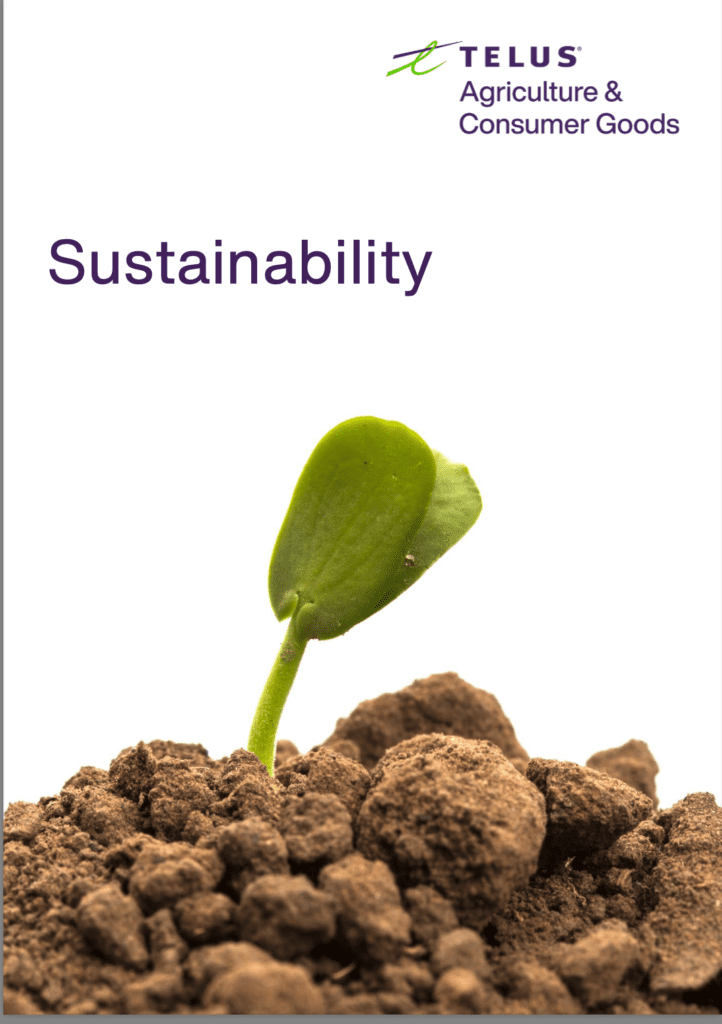 Right now the food industry is battling twin challenges – to produce more food, while improving environmental impact. With 60-70% of the world's ecosystems degrading faster than they can recover, the global food system is severely off course. The question is, how do you practically measure the sustainability of your supply chain? This whitepaper explores how building a more sustainable supply chain starts with having the right tools in place to collect, measure and report on the sustainability of products in your supply chain.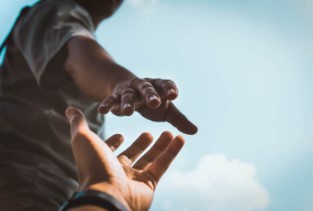 Your business and your community can benefit from volunteers- taking your team out of the office to volunteer in the community.
Repetition has a bad reputation, We tend to think of it as dull and uninspiring. But this perception is wrong. Repetition is the single most powerful lever we have to improve our skills, because it uses the built-in mechanism for making the wires of our brains faster and more accurate. Embracing repetition means changing your mind set; instead of viewing it as a chore, view it as your most powerful tool. As the martial artist and actor Brace Lee said, "I fear not the man who has practiced ten thousand kicks once, but I fear the man who has practiced one kick ten thousand times."


A Helpful Sheet for Accuracy in Recipe Costing:
The Spirit of Hospitality
Hospitality doesn't start at the restaurant, hotel or airline. It start at home. In everyday life. Because is all about being hospitable.

Click Here for More Information.
Healthy Diets: Mediterranean
Add healthful, flavorful sustainable foods steeped in tradition to your diet. All the world's nations and cities are of course unique, each from the other. But Turkey and its queen city, Istanbul, can lay a clear claim to a special kind of uniqueness, a kind of "terroir d'histoire." Turkey's culinary history is really one of migratory cuisines, because the waves of people who washed over the Anatolian peninsula – as the Asian land mass of Turkey has long been known – brought foods and traditions from the lands they left behind, and took away with them the foods and traditions that they found there. Turkish cuisine is the very heart of eastern Mediterranean cooking, which demands excellent, fresh ingredients and careful, even laborious preparations. The ingredients are often very simple, but are of the highest quality, and in recipes they are harmonized with great care. Turkish farmers, herders and fishers bring forth a wealth of truly superb produce from this agriculturally rich land and its surrounding seas." The entire world knows some Turkish foods: shish kebob, rice pilafs, yogurt. But dig a little deeper into Turkish cuisine. It offers interesting preparations with great flavor combined with the healthfulness of the Mediterranean diet. Like all traditional diets, the Turkish way of cooking is largely plant-based, making it just as good for the planet's health as our own health.

Click here for more information.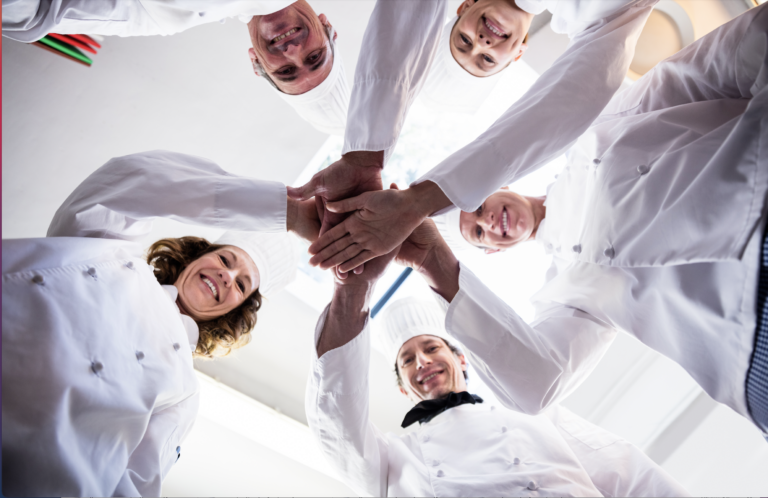 RESPECT: All people are different – they bring their own set of baggage to work and to life. They may not agree with you or you may not agree with them but they deserve to be treated with respect as human beings. You can disagree, even disagree strongly, but they deserve the opportunity to look you in the eye and know that you do not feel superior because of that disagreement. Respect for the place where you work, those who own and operate the business and the physical property for which you are responsible is paramount. Just as is the case with the first paragraph – even though you may not agree with the actions of the business or those in charge – you should always respect that you work for them. You can disagree, take a stand, make your point, continue to have a unique opinion, but in the end – it is their business. If this violates your manifesto of beliefs and cannot be altered then look for another place to work – do not slip from your commitment to respect. By Culinarycuestblog.
Recipe provided by Chef Raymond Bar/ CEC-CCE-ACE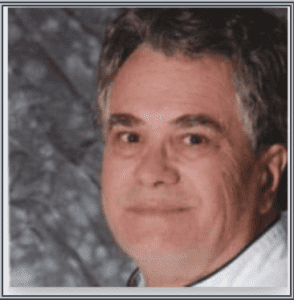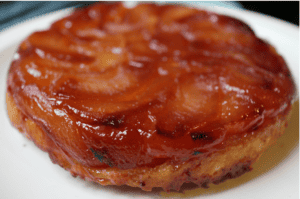 Yield 6 portions/ portion size 8 oz. / Calories per serving: 315.10 The Nutrition Facts for this Recipe was done utilizing the INFOODSYS Recipe App.
Apple Golden Delicious Raw  None   30 oz
Lemon Juice 2fl.oz
Butter salted 4 oz.
Sugar granulated by Monarch 6oz.
Puff Pastry, fresh –  9 oz.
Flour white all-purpose 2 oz.
-1 Pre heat the oven to 425F. Peel , core, and half the apples. Sprinkle with the lemon juice.. place in the refrigerator. Evenly butter the base of a 9 in. cast iron pan. Cover the bottom with sugar. Arrange apples rounded side down on the sugar.. on the flour surface, roll out the dough into a circle 1/8 of an inch.
2- Lay the dough on top of the apples allowing an overlap about 3/4 in all around. Leave the rest in a cool place for 20 minutes.. Set the pan over fierce direct heat for 15 to 20 minutes until the butter and sugar are bubbling and got dip amber color. With a small metal spatula, lift a lift little corner of the pastry away from edge to ensure even cooking. Bake in oven for 20 minutes, till the dough is risen and golden brown.
3 as soon the tart is done, invert it quickly onto a round serving plate.
4- Serve with vanilla ice cream garnish with fresh berries.
Think Positively (Leadership)

Leaders can build accountability by spelling out what's expected from employees in terms of results and behaviors, monitoring progress daily and applying positive and negative consequences based on outcomes, says S. Chris Edmonds. "Without consequences, clear agreements and monitoring do not ensure either results or respect," he says.
Leadership is Not a Position or Title, it is an Action & Example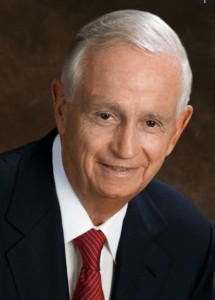 Profiles in Leadership: J.W Marriott / Executive & Chairman of the Board of Marriott International . Below is Bill's "guideposts"
Were written on separate sheets of stationery. There were 15 of them.
1. Keep physically fit, mentally and spiritually strong.
2. Guard your habits-bad ones will destroy you.
3. Pray about every difficult problem.
4. Study and follow professional management principles. Apply them logically and practically to your organization.
5. People are No. 1—their development, loyalty, interest, team spirit. Develop managers in every area. This is your prime responsibility.
6. Decisions: Men grow making decisions and assuming responsibility for them. a. Make crystal clear what decision each manager is responsible for and what decisions you reserve for responsible b. Have all the facts and counsel necessary-then decide and stick to it.
7. Criticism: Don't criticize people but make a fail appraisal of their qualifications with their supervisor only (or someone assigned to do this). Remember, anything you say about someone may (and usually does) get back to them. There are few secrets.
8. See the good in people and try to develop those qualities.
9. Inefficiency: If it cannot be overcome and an employee is obviously incapable of the job, find a job he can do.
10. Manage your time: a. Short conversations—to the point. b. Make every minute on the job count. c. Work fewer hours—some of us waste half our time.
11. Delegate and hold accountable for results.
12. Details: a. Let your staff take care of them b. Save your energy for planning, thinking, working with department heads, promoting new ideas. c. Don't do anything someone else can do for you.
13. Ideas and competition: a. Ideas keep the business alive. b. Know what your competitors are doing and planning. c. Encourage all management to think about better ways and give suggestions on anything that will improve business. d. 1). Spend time and money on research and development.
14. Don't try to do an employee's job for him—counsel and suggest.
15. Think objectively and keep a sense of humor. Make business fun for you and others.

Form the American Culinary Federation, your chance to create spectacular dishes and contribute with inspirational new ideas.
Click below for more information:
Culinary Competitions Calendar

Menus of Change

The 2016 Menus of Change Annual Report was released at the fourth annual Menus of Change leadership summit on June 14. It includes an analysis of issues at the convergence of public health, the environment, and the business of food, plus and updated Dashboard of how the food and foodservice industries have progressed—or not—since last year's report was issued.
The World Culinary Arts Video Series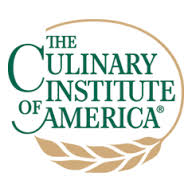 Top Substitution Foods At-A-Glance
Click image below to enlarge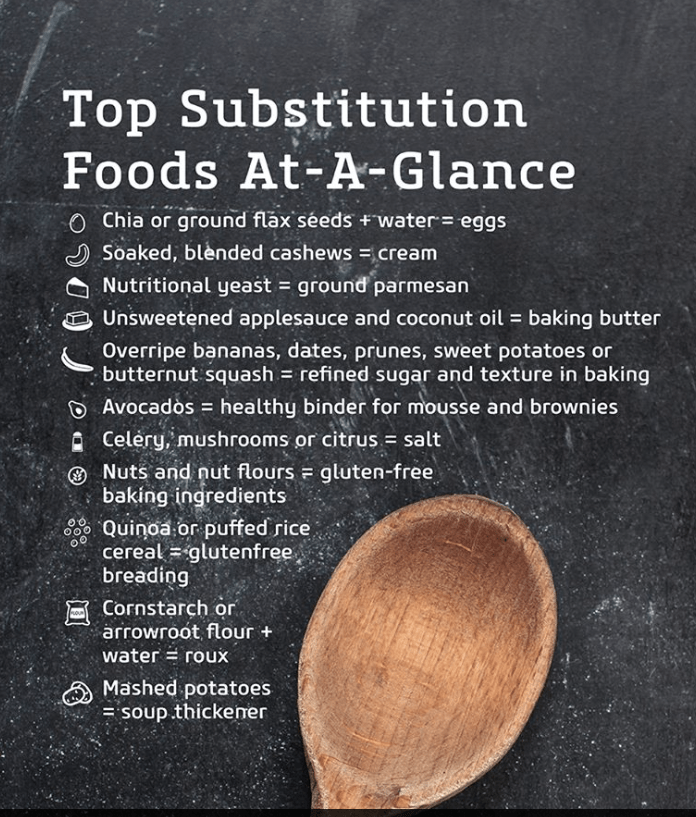 La Finestra: Trends Spotting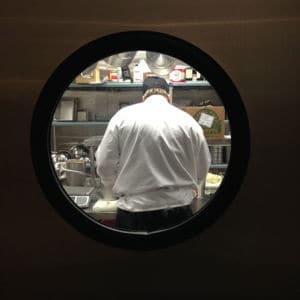 Just like fashion, food trends come and go in the blink of an eye. Every year, we see a rise in these fads that inevitably affect the way we eat and plan our meals. From superfoods to juice cleanses, the modern dining pattern has undeniably been influenced by the presence of a health-conscious effort, which we see continuing into 2020.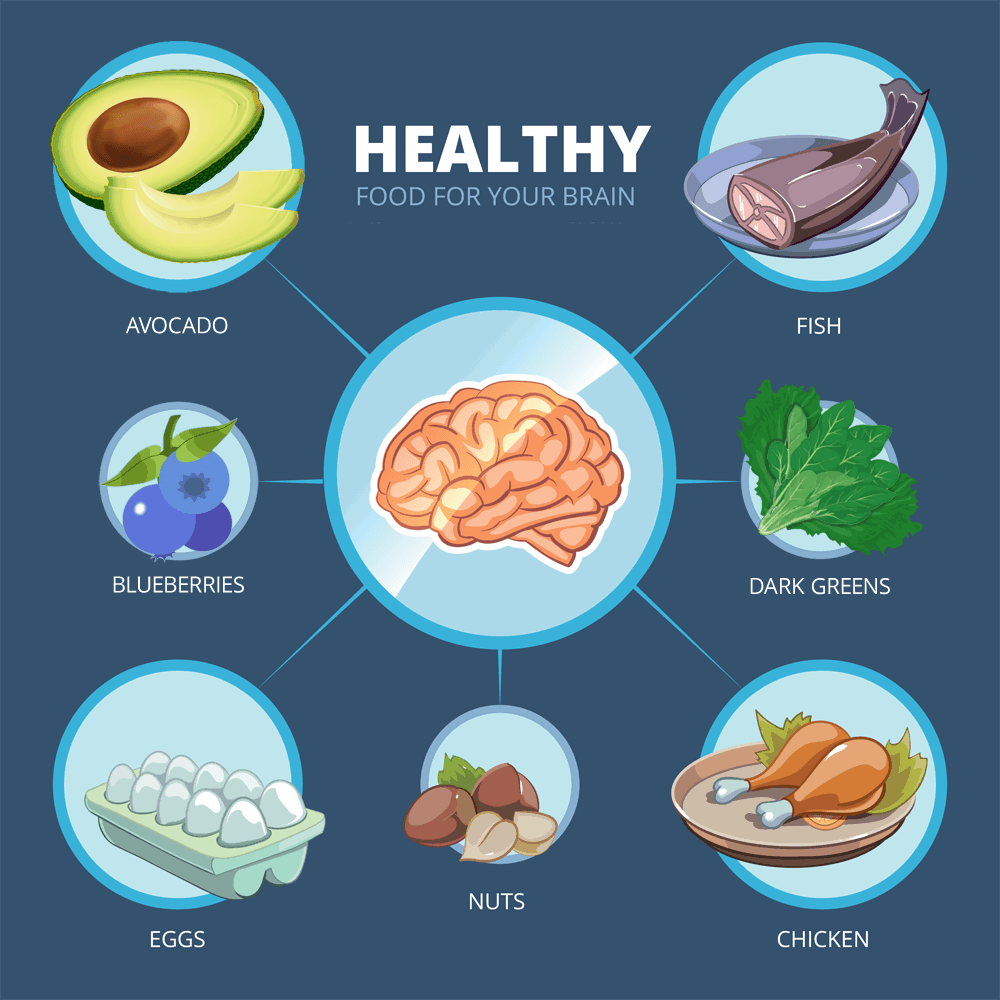 Plenty of health fads go like this: Flashy food gets a publicist, becomes famous overnight, and disappears forever. Then there are the legit healthy heroes—the less-hyped-yet-hard-working kind that go about quietly for years before finally getting their moment.
And let's not forget the salad-bar staples that are forced into the spotlight when new research surfaces, highlighting yet another health benefit. Even the fittest bodies can have a hard time keeping up. Here are the ones you should get to know: Matcha, Sea Buckthorn, Beets, Maca.
Learn more by visiting: The New Health Foods: What to Eat Now
Meeting the Demand for Safe, Natural Products
Lately, while shopping at my local grocery store, I have noticed the increasing number of food products marketed as organic or preservative-free. More and more, consumers are demanding green labels and ingredient lists they can understand. Yet food safety — preventing food spoilage and contamination from microbial pathogens — must remain a top priority for food producers. The food safety industry faces many challenges if it is to transition away from the use of refined chemicals toward more label-friendly preservatives.
By Suzanne Osborne, PhD
Wednesday, 30 April 2014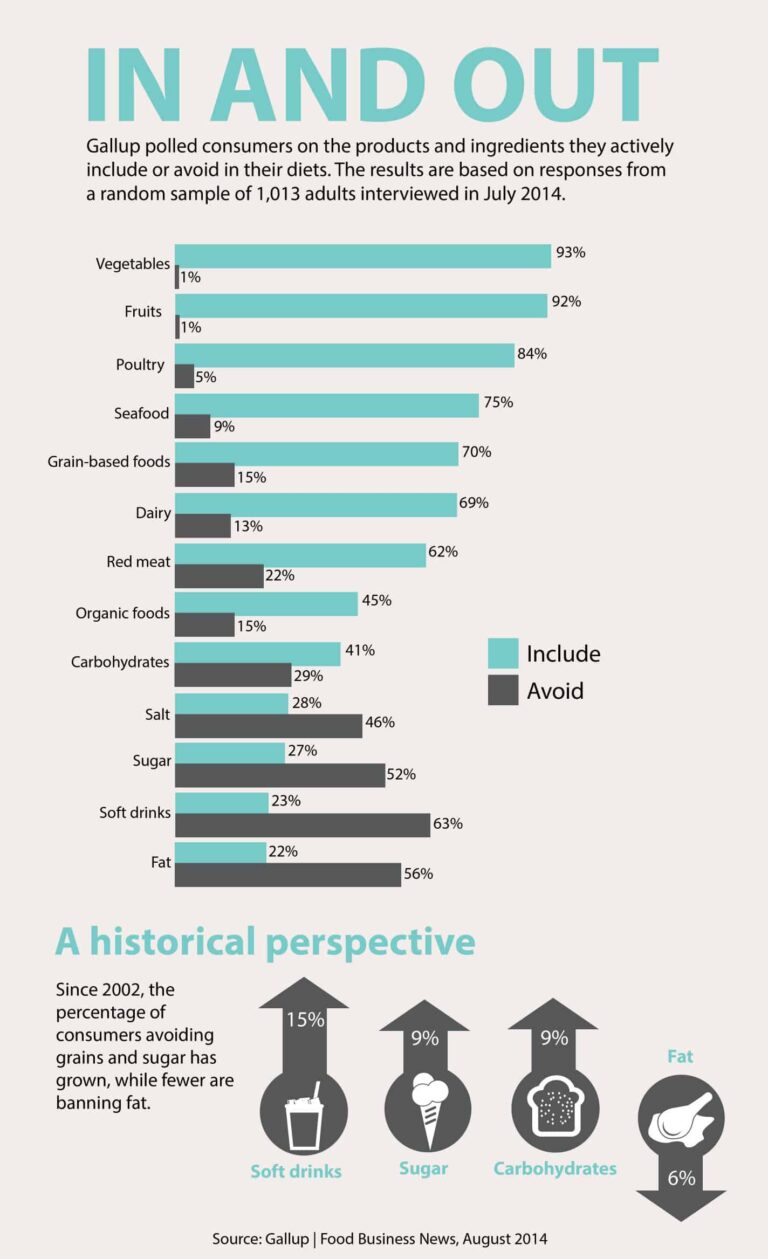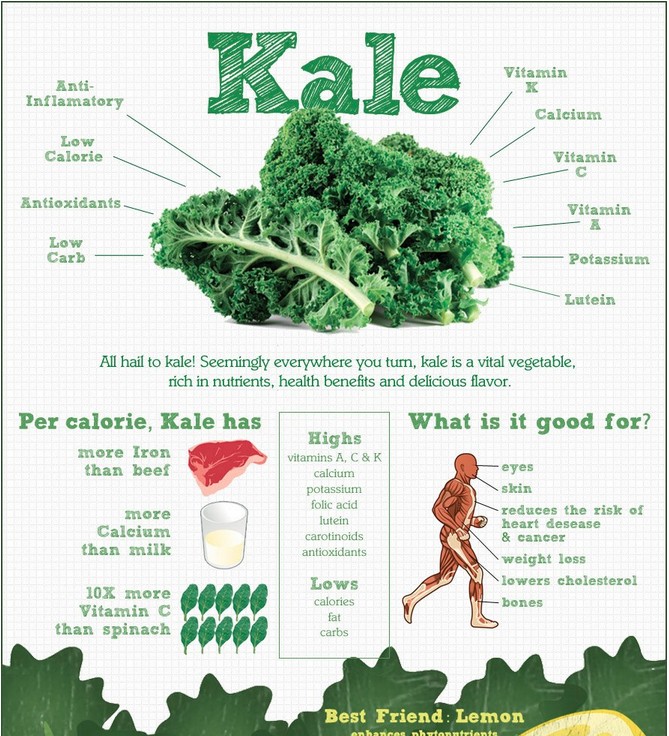 Kale is one of the cruciferous vegetables, cancer fighters full of fiber and antioxidants. great addition to salads or you can bake it with a spritz of extra virgin-olive oil and sea salt for a crispy potato chip alternative.
2023 Food Trends Forecast
Late last year, we talked to dozens of chefs who predicted trends that ranged from family-style dining to tasting menus with non-alcoholic juice pairings. Of course, no one could have predicted the way 2022 played out. 43 Chefs around the country make food predictions for 2023. Hungry for more, click below: 2022 food trends predictions.
Discover this year's hottest food and beverage trends More than 500 professional chefs weighed in on the What's Hot 2023 Culinary Forecast to tell us what they see as the leading menu trends for the coming year. Drawing on their culinary expertise, the Association's What's Hot report forecasts top menu trends from a list of 110 items in 11 categories curated by the Association and Technomic's Menu Research & Insights Division. to the Centers for Disease Control and Prevention. Learn more!
Salt, Consuming the right amount, Most Americans consume more sodium than is good for their health, according to the Centers for Disease Control and Prevention. Learn more!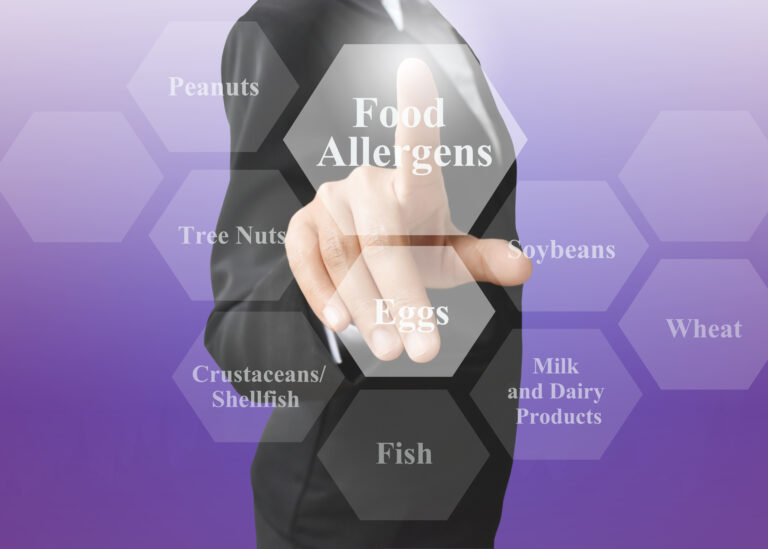 8 Tips For Avoiding Gluten Cross Contamination – PrimoHealthCoach
▪ Oils that have been used to deep fry battered foods will contaminate foods like French fries. Use separate oils, and ask the chef when dining out if the same oil is used for battered foods.
▪ Cutlery, utensils and potsand pans must be thoroughly cleaned before cooking gluten-free to avoid cross-contamination.
▪ Toasters and ovens that have been used for glutenous breads can contaminate gluten-free breads. At home try to keep two separate toasters.
▪ Grills and barbecues can easily cross-contaminate foods if not properly cleaned. Many sauces used to barbecue have gluten.
▪ Sifters used for both glutenous and gluten-free flours will cross-contaminate. At home if you use both types of flour, keep separate properly labeled sifters.
▪ Your mayonnaise, peanut butter jar, jams and jellies are easily contaminated when making sandwiches.
▪ Glutenous flours have a tendency to stay airborne for some time after use. Cooking in a kitchen shortly after preparing foods with glutenous flours is risky for the sensitive person. Because of this I find it very hard to believe that you can get a truly gluten-free pizza from a pizza restaurant that makes regular pizza as well.
▪ Any foods not prepared in a gluten-free facility, including your own home, runs the risk of getting cross-contaminated.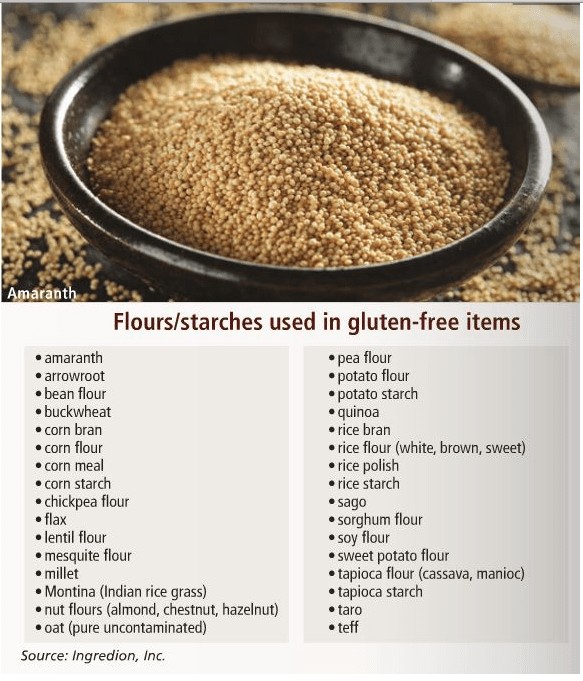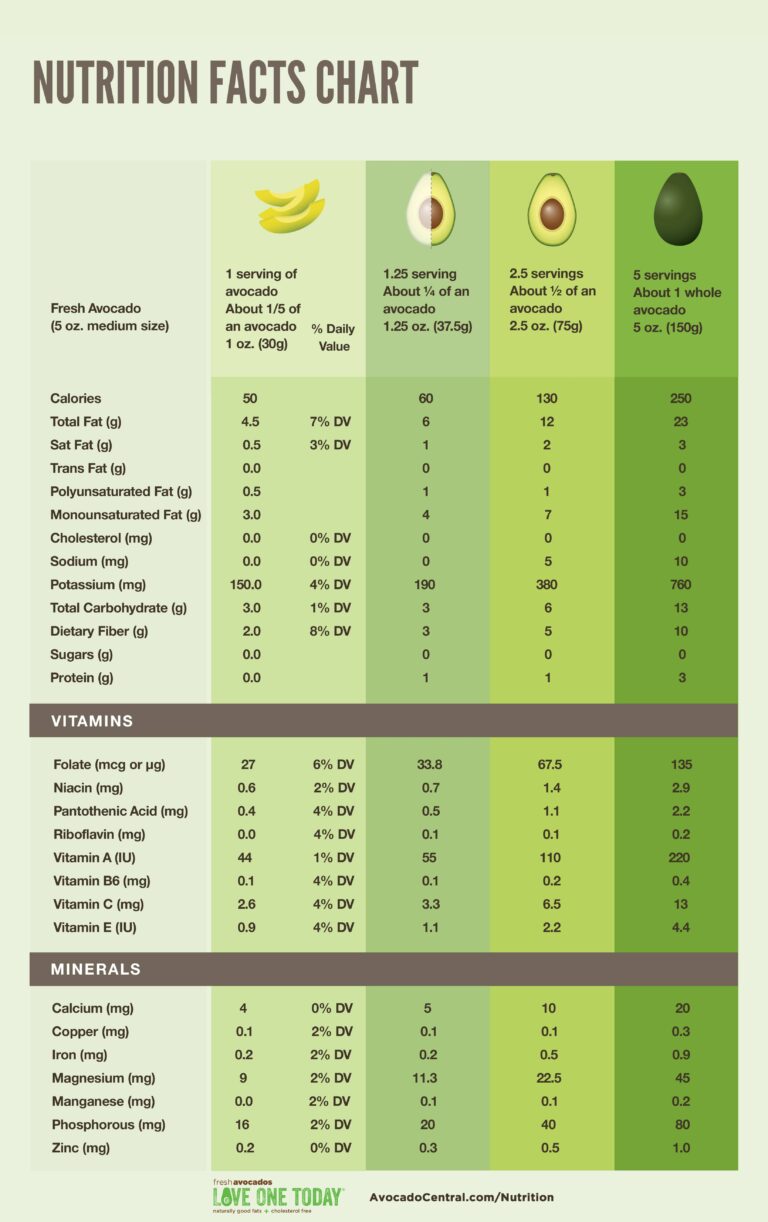 Avocado oil; this silky fruit oil helps fight joint condition and promoted soft skin.