From the Latin word decem, "ten," because this had been the tenth month of the early Roman calendar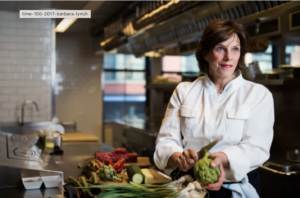 Daniel Her culinary talent is by now a given, but Barbara Lynch seems also to have a talent for success. How else did the hard-working girl from Southie create one of Boston's most highly anticipated restaurants – in the city's most affluent neighborhood? Lynch's professional biography just might be the ultimate Boston success story, right up there with Matt Damon and Ben Affleck. Raised in the projects of South Boston, she is now perched at the top of Beacon Hill as proprietress of No. 9 Park, perhaps the toniest of the city's dining establishments. Introduced to cooking in a high school home economics class, Lynch took jobs in restaurants all over Boston, working her way into some of the city's best kitchens and alongside two premier chefs – Todd English of Olives and Michaela Larson of Rialto. .
<
Chef Barbara signature dishes.
GNOCCHI
Prune-stuffed gnocchi with foie gras, almond and vin santo
HALIBUT
Halibut with prawns en escabeche, champagne grapes and cherry tomatoes
TOMATOES
Heirloom tomatoes with strawberries, basil and pickled quail eggs
TUNA
Seared bluefin tuna with harissa-braised Romano beans, Taggiasca olive and Sicilian pistachio.
OCTOPUS
Grilled Spanish octopus with stuffed squash blossom, house-made sausage and hazelnut purée.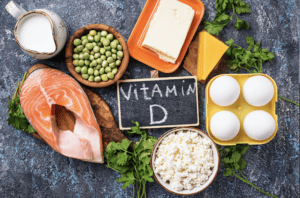 7 ways to reduce stress and keep blood pressure down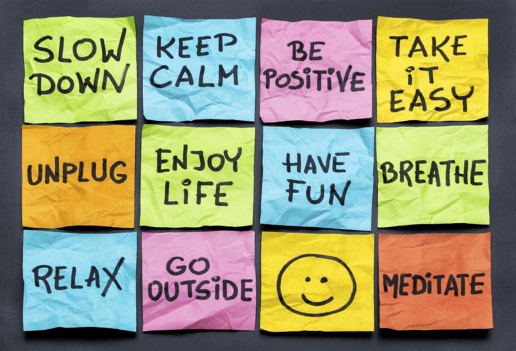 Food link to better brain power
Just as there is no magic pill to prevent cognitive decline, no single almighty brain food can ensure a sharp brain as you age. Nutritionists emphasize that the most important strategy is to follow a healthy dietary pattern that includes a lot of fruits, vegetables, legumes, and whole grains. Try to get protein from plant sources and fish and choose healthy fats, such as olive oil or canola, rather than saturated fats.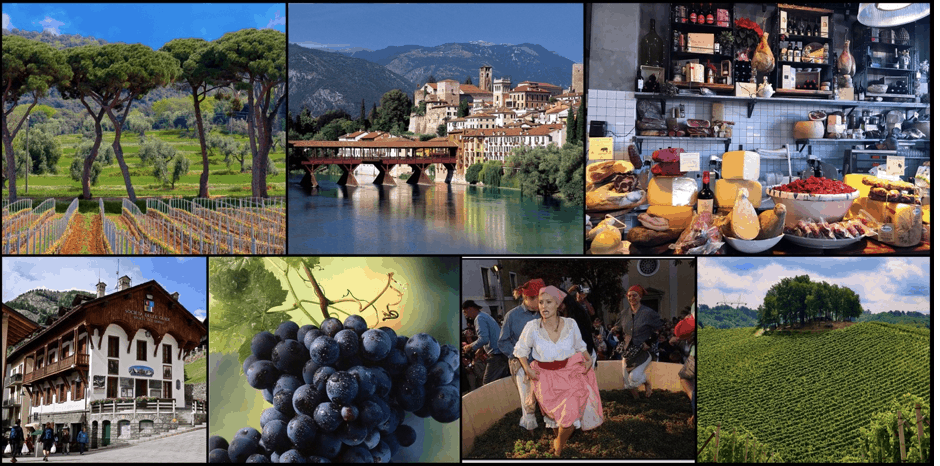 Carmelo Messina is a bi-lingual (Italian and English) Gold Pin sommelier of the Italian Sommelier Association with an additional master certification in professional wine tasting in the United States. He understands how the English, Italian and French systems are used to analyze and describe wines so well that he has led numerous accreditation classes for others seeking their sommelier licenses.
While living in Las Vegas, Carmelo used his extensive knowledge of the mouth-watering best of his home country and represented over 300 different Italian wine producers from all over Italy to others in the Las Vegas wine business. With over 20 years' experience working in the hospitality, restaurant and wine distribution business in the U.S., England and Italy, Carmelo Messina knows how to present the very best in epicurean delights. In addition to working for Princess Cruise Lines in both the Caribbean and in the Mediterranean, he has opened and worked inside many of the top restaurants in Las Vegas, including as Head Sommelier at Valentino's inside the Venetian. (Valentino was a Wine Spectator Grand Award restaurant with over 2,000 labels on their wine list — that's a lot of wine to keep track of and Carmelo knew every bottle!)
Notes from a Purchasing Pro by Robert Dennerlein.
I am excited to post my first tip, on Purchasing for Profit. It is my desire that this information will assist the industry with practical wisdom and best practices.
Quality/Cost Control/Yields: For any operation to succeed it is important to provide customers with a consistent quality at a cost that allows profitability. Your distributor can assist with both quality and cost control. Request your distributor to do food cuttings and provide yield analysis, so you can determine the actual cost of product (EP vs AP). What matters is your EP, which can be 15% higher from one label to another. For example, a #10 can of diced tomatoes may contain 15% more tomatoes than a lesser AP/quality label. If the tomatoes of the higher label were 10% more expensive you have a 5% savings by utilizing the higher-grade product due to the yield or edible tomatoes.
 Robert Dennerlein, Robert is a Past President of the Las Vegas Branch many years ago, and has recently rejoined IFSEA.  Welcome back Robert and thank you for allowing us to publish this edited article.  
"The Beginning of Cooking as We Know It"
Taillevent (real name Guillaume Tirel, ca. 1312-1395) wrote the first cookbook (with some sections bearing a close resemblance to a book written before he was born). He is an inspiration to anyone in the cooking profession. He began at the bottom of the kitchen ladder as a spit roaster; endlessly turning the meats on the spit in front of an open fire. But he worked his way up quickly and was given a house, a tide, travel allowances, and a coat of arms—three little cooking pots. He ended his life as master cook to King Charles VI of France. .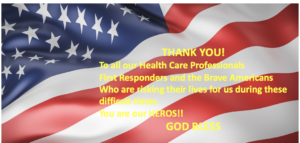 Your compassion is amazing and is a model to us all. Thank you so much for all your hard work to take care of our community during this pandemic!. We are very grateful and are forever in debt to you all. You are what is keeping the world going when it feels like the world has completely stopped during this pandemic. We'll hopefully be able to get through this soon enough, and we will remember your selfless acts working as a frontline worker. We wish you safety and health as you forge ahead to get us to the other side of this pandemic. We thank you daily in our prayers, hearts, and minds each and every day. Stay strong, God bless and THANK YOU!. .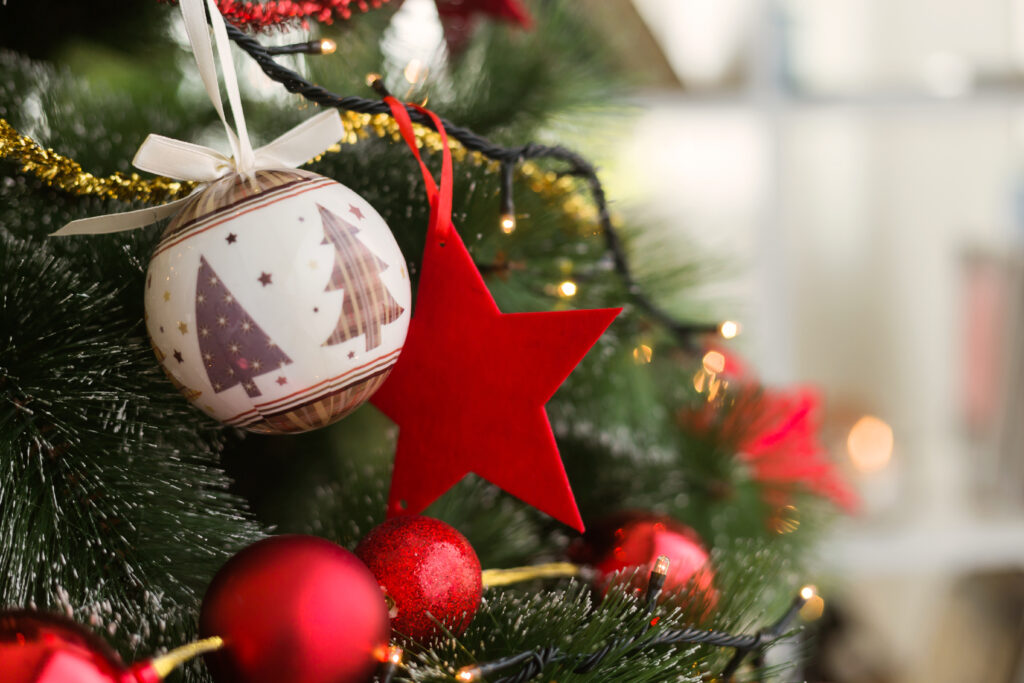 Even with all the chaos of the pandemic has presented us with, there is still so much to be thankful for this Christmas. As we flip the last page of our lives for the year, we make a mental note of everything that has impacted our life. May we break down boundaries, tear down walls, and build on the foundation of goodness inside each of us. May look past differences, gain understanding, and embrace acceptance. May we reach out to each other, rather than resist . May we practice gratitude for all we have, rather than complaint about our needs. May we seek cures for the sick, help the hungry, help the needed and the love for the lonely. May we share our talents, give our time, and teach our children for a bright future. Let us remember that the Christmas heart is a giving heart, a wide open heart that thinks of others first. . .
We are reaching out to the culinary community to inform all that We have make the certification process as easy to follow as possible! Follow the steps to get certified today! As you are aware, we were hit very hard, thousands of hospitality employees have lost their job.
Many will not get back to their normal job. Having said that, by taking advantage of this great offer and this unique opportunity, it will help them to learn new skills, so they can apply for new jobs. There are two sides to every resume – Certifications & Education on one side and Experience on the other. We are partnered with the Foodservice Institute and Global Foodservice Institute to offer you four certifications that will help you stand out from the rest.
Please contact Mr. Ed Manley, should you have any additional questions.
Ed Manley, MCFE, CHM
IFSEA Chairman of the Board-elect
Email – [email protected]
Cell – 561-929-4765
web – www.ifsea.org
IFSEA news
I recommend to you a wonderful time saving tool created by- IFSEA Member, Executive Chef, F&B Director Lucio Arancibia – lnfoodsys is focused on inspiring and empowering Culinarians everywhere to exceed all challenges. They have tremendous resources at their disposal, but they face an acute scarcity in one critical area: TIME. The Recipe App will produce instant results, instead of riffling through complicated steps. One framework, one process. Full Story: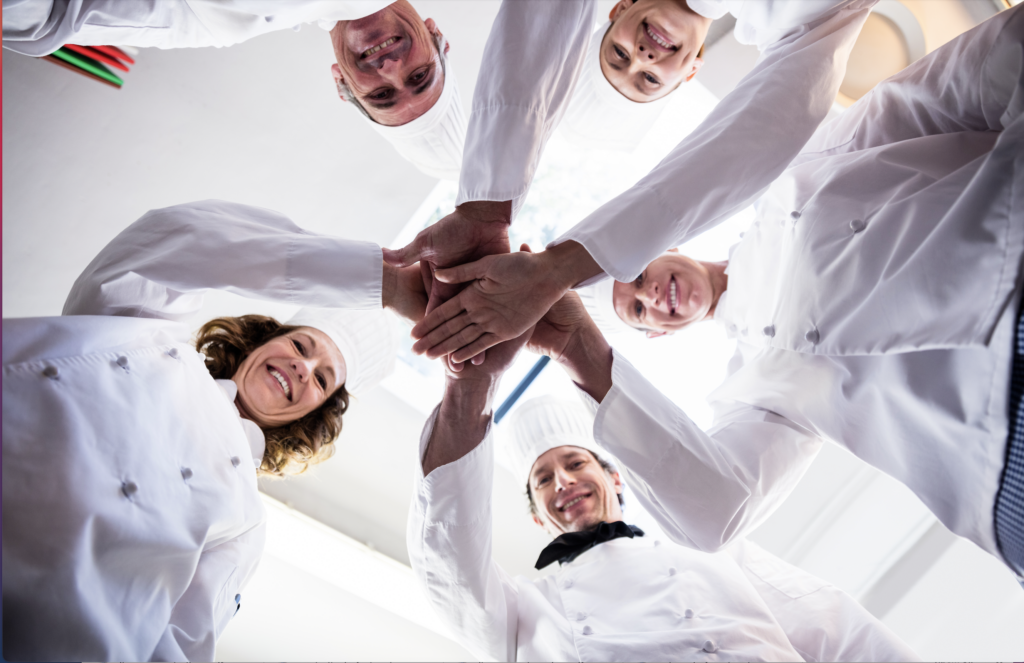 RESPECT: All people are different – they bring their own set of baggage to work and to life. They may not agree with you or you may not agree with them but they deserve to be treated with respect as human beings. You can disagree, even disagree strongly, but they deserve the opportunity to look you in the eye and know that you do not feel superior because of that disagreement. Respect for the place where you work, those who own and operate the business and the physical property for which you are responsible is paramount. Just as is the case with the first paragraph – even though you may not agree with the actions of the business or those in charge – you should always respect that you work for them. You can disagree, take a stand, make your point, continue to have a unique opinion, but in the end – it is their business. If this violates your manifesto of beliefs and cannot be altered then look for another place to work – do not slip from your commitment to respect.By Culinarycuestblog.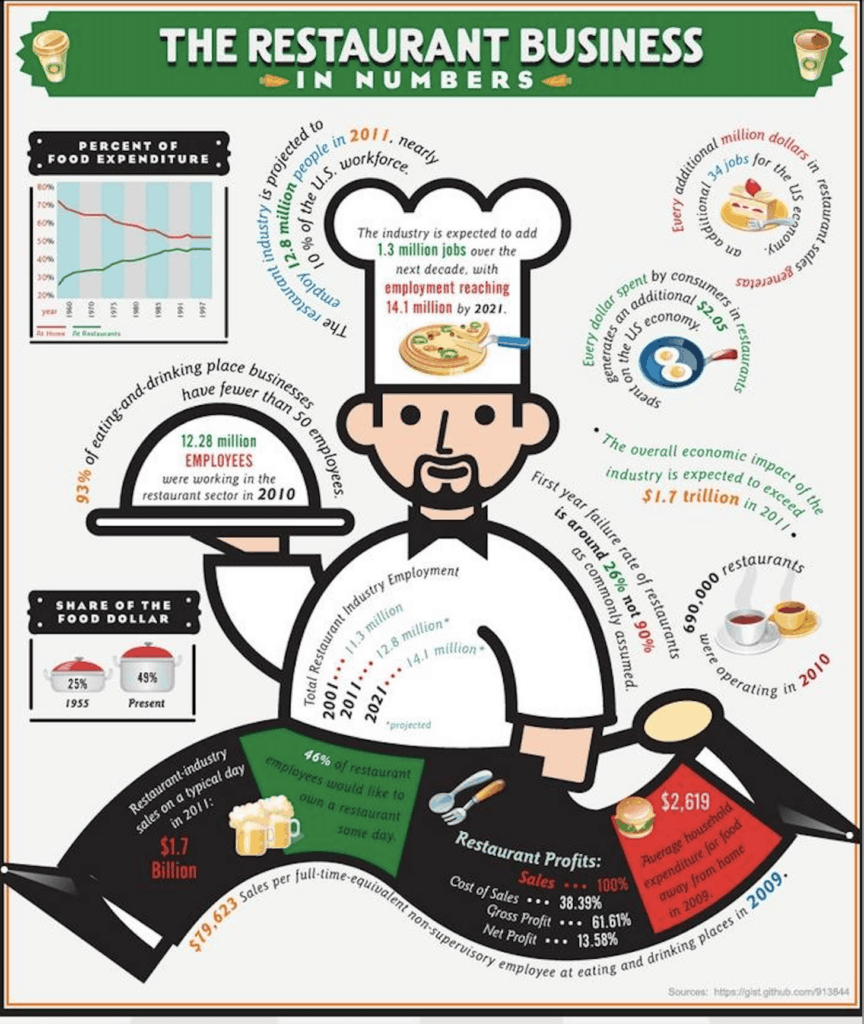 Mediterranean- Healthy Diet !!
Considered one of the healthy diets in thee world, the Mediterranean way of eating cuts processed foods and red meats, focusing instead on fresh fruits and vegetables, nuts and seeds, healthy whole grains and extra-virgin olive oil. Eating this way has been shown to reduce the risk for diabetes, high cholesterol, dementia, memory loss, depression and breast cancer and has been linked to stronger bones, a healthier heart and longer life.
Koginut Squash, an Incredible Powerhouses of Nutrition
Butternut squash provides a sweet and satisfying addition to your fall meals. High levels of carotenoids impart benefits for heart health, immunity, and anti-inflammatory properties, says O'Connor, pointing to this study "And did you know, Carotenoids may be helpful in the absorption of iron? That's good news for those who suffer from anemia." For more on how to get enough iron on a plant-based diet, check out our guide here. Riffing on O'Connor, Moore adds that winter squashes such as Butternut squash are loaded with vitamin A "and research suggest that yellow and orange vegetables might help reduce the risk of heart disease." As far as cooking it? "I usually keep the prep simple by roasting the squash or adding it to soup or stew," Moore says.
The Culinary Institute of America expresses its deep appreciation for the Legacy Supporters of our 75th Anniversary.
We highly recommend this CIA site, please click on the image below.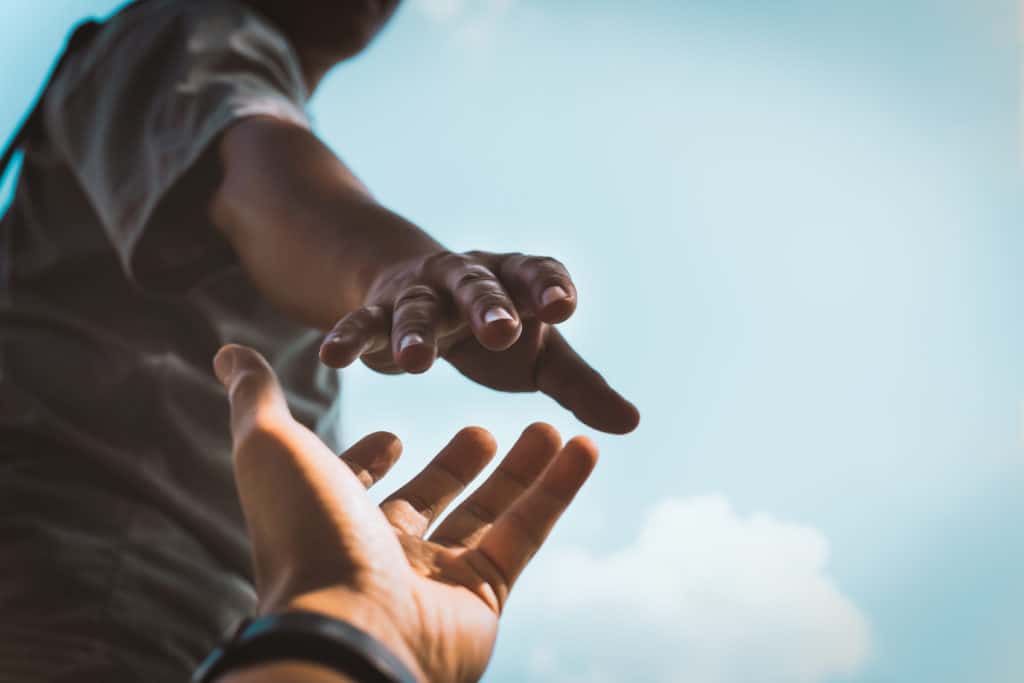 Your Business and your community can benefit from volunteers…taking your team out of the office to volunteer in the community.
Ten Things New Manager Needs to Know
You've finally done it. After years of hard work, you've been promoted to a position managing a team of people and can call the shots. Your first job as a manager can be exciting, and also a bit overwhelming. And it's important to do it well. Managers are the cultural linchpin in the organization – they set the tone for the work experience. The rest of the organization could be fantastic, but if your boss isn't up to snuff that will cloud all of the good things happening. There's a reason people say "you don't quit your job…you quit your boss."
To get off on the right foot, here are ten tips to help you get the most out of your team and create a work experience they will thrive in. -Forbes-
A Must Read !
Click here for More Information
A helpful sheet for accuracy in recipe costing

/ click below
Hospitality doesn't start at the restaurant, hotel or airline. It start at home. In everyday life. Because is all about being hospitable.
Cumulative 15 minute COVID-19 Exposure: What does it mean?
The CDC now defines close contact as somebody who has been within 6 feet of an infected person for a cumulative total of 15 minutes or more over a 24 hour period. If a person is a close contact, he or she must self-quarantine for 14 days from their last exposure to the positive person. All contacts should be tested for COVID-19, and a negative test results does not eliminate the 14 day quarantine period.    
provided by Aminta MArtinez – Food Safety and Nutrition Consultant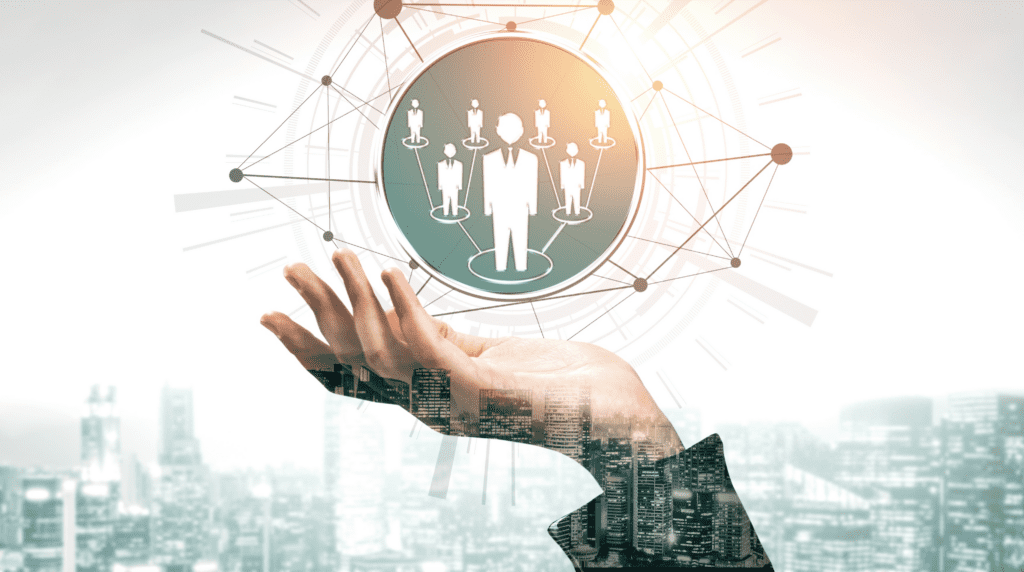 It's easy, free, and requires no special equipment. Don't underestimate the power of praise to motivate people. If done correctly, it builds social capital and even loyalty, so people will follow you even when things get tough. It may seem counterintuitive to tell an employee on a difficult day that they're doing a great job. After all, when you're alone at the top, no one offers such words to you. But as a leader you take the brunt of your team's defensiveness, their worries, their insecurities, their annoyances.
Not all those who wander are lost
– J. R. R. Tolkien
. .
WHAT'S COOKING TODAY?
Recipe provided by Chef Raymond Bar CEC-CCE-ACE
Madeleines were made famous by Marcel Proust in Remem. He sent out for one of little short plump little cake called Petite Madelaine which are though they had been molded in the fluted scallop of a pilgrim's shell.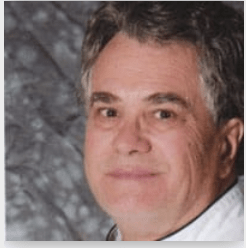 Salt 1/8 tsp Honey 1.5 oz. Eggs 10 oz Pastry flour 9oz Baking powder 1.5tsp Melted butter 9 oz. Granulated sugar 7.5 oz Brown sugar 1.125 tsp
1- Sift the pastry flour and baking powder, set aside. 2- Melt the butter and set aside 3- In a bowl, combine sugar, salt, honey, and eggs. Just to incorporate with a whisk. 4- Add the flour and baking powder; fold in using a rubber spatula. 5- Add the melted butter and fold 6- Pipe into molds ¾ full and refrigerator for an 1.5 hour. 7- Bake in a staged confection oven. Start at 400F for 2 minutes and drop to 350F for 9 minutes 8- Remove from mold 5 minutes after baking. Yield 19 portions/ portion size 4 oz. / Calories per serving: 245.48 The Nutrition Facts for this Recipe was done utilizing the INFOODSYS Recipe App.

Think Positively (Leadership)

Leaders can build accountability by spelling out what's expected from employees in terms of results and behaviors, monitoring progress daily and applying positive and negative consequences based on outcomes, says S. Chris Edmonds. "Without consequences, clear agreements and monitoring do not ensure either results or respect," he says.
LEADERSHIP IS NOT A POSITION OR A TITLE, IT IS ACTION AND EXAMPLE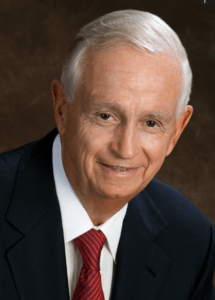 Profiles in Leadership: J.W Marriott / Executive & Chairman of the Board of Marriott International . Below is Bill's "guideposts"
Were written on separate sheets of stationery. There were 15 of them. 1. Keep physically fit, mentally and spiritually strong. 2. Guard your habits-bad ones will destroy you. 3. Pray about every difficult problem. 4. Study and follow professional management principles. Apply them logically and practically to your organization. 5. 5. People are No. 1—their development, loyalty, interest, team spirit. Develop managers in every area. This is your prime responsibility. 6. 6. Decisions: Men grow making decisions and assuming responsibility for them. a. Make crystal clear what decision each manager is responsible for and what decisions you reserve for responsible b. Have all the facts and counsel necessary-then decide and stick to it. 7. Criticism: Don't criticize people but make a fail appraisal of their qualifications with their supervisor only (or someone assigned to do this). Remember, anything you say about someone may (and usually does) get back to them. There are few secrets. 8. See the good in people and try to develop those qualities. 9. Inefficiency: If it cannot be overcome and an employee is obviously incapable of the job, find a job he can do. 10. Manage your time: a. Short conversations—to the point. b. Make every minute on the job count. c. Work fewer hours—some of us waste half our time. 11. Delegate and hold accountable for results. 12. Details: a. Let your staff take care of them b. Save your energy for planning, thinking, working with department heads, promoting new ideas. c. Don't do anything someone else can do for you. 13. Ideas and competition: a. Ideas keep the business alive. b. Know what your competitors are doing and planning. c. Encourage all management to think about better ways and give suggestions on anything that will improve business. d. 1). Spend time and money on research and development. 14. Don't try to do an employee's job for him—counsel and suggest. 15. Think objectively and keep a sense of humor. Make business fun for you and others.
, .
Click the image below to watch Leadership Guru, Chris Edmonds

Form the American Culinary Federation, your chance to create spectacular dishes and contribute with inspirational new ideas.
Click below for more information:
The 2016 Menus of Change Annual Report was released at the fourth annual Menus of Change leadership summit on June 14. It includes an analysis of issues at the convergence of public health, the environment, and the business of food, plus and updated Dashboard of how the food and foodservice industries have progressed—or not—since last year's report was issued.
The World Culinary Arts Video Series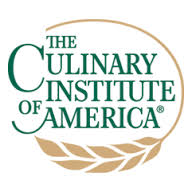 Click on the image below to enlarge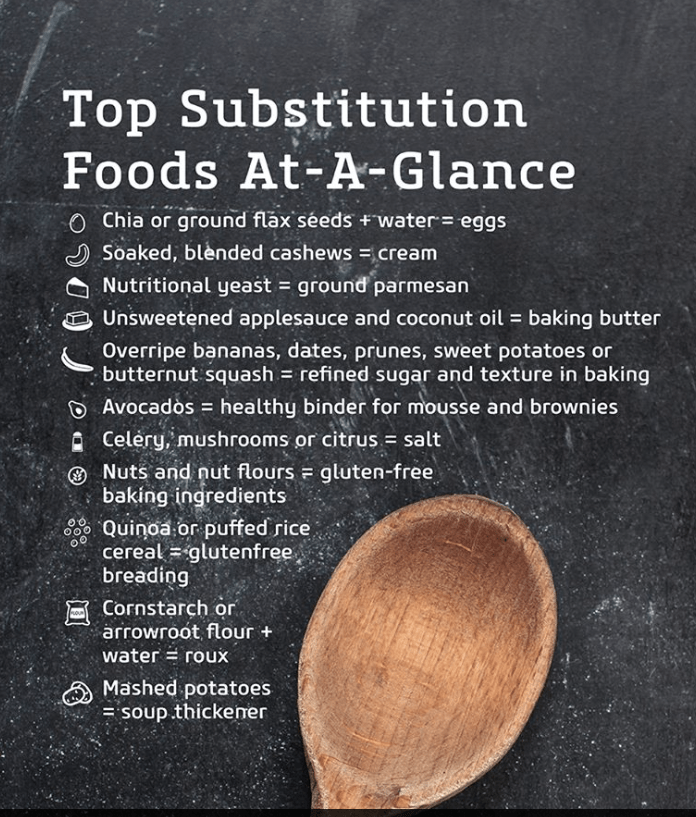 La Finestra: Trends Spotting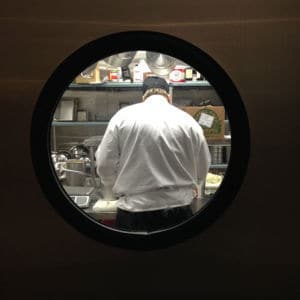 Just like fashion, food trends come and go in the blink of an eye. Every year, we see a rise in these fads that inevitably affect the way we eat and plan our meals. From superfoods to juice cleanses, the modern dining pattern has undeniably been influenced by the presence of a health-conscious effort, which we see continuing into 2020.
Learn more 2020 Food trends according Chefs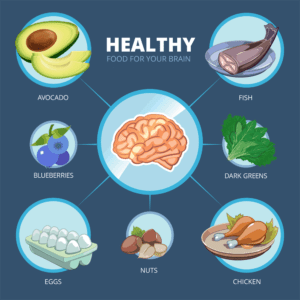 Perspective Theories of Leadership
If you're feeling forgetful, it could be due to a lack of sleep or a number of other reasons, including genetics, level of physical activity and lifestyle and environmental factors. However, there's no doubt that diet plays a major role in brain health.
The best menu for boosting memory and brain function encourages good blood flow to the brain — much like what you'd eat to nourish and protect your heart. Research found the Mediterranean Diet helps keep aging brains sharp, and a growing body of evidence links foods such as those in the Mediterranean diet with better cognitive function, memory and alertness
Learn more by visiting: Types of Foods to Help Boost Your Memory
Meeting the Demand for Safe, Natural Products
Lately, while shopping at my local grocery store, I have noticed the increasing number of food products marketed as organic or preservative-free. More and more, consumers are demanding green labels and ingredient lists they can understand. Yet food safety — preventing food spoilage and contamination from microbial pathogens — must remain a top priority for food producers. The food safety industry faces many challenges if it is to transition away from the use of refined chemicals toward more label-friendly preservatives.
By Suzanne Osborne, PhD
Wednesday, 30 April 2014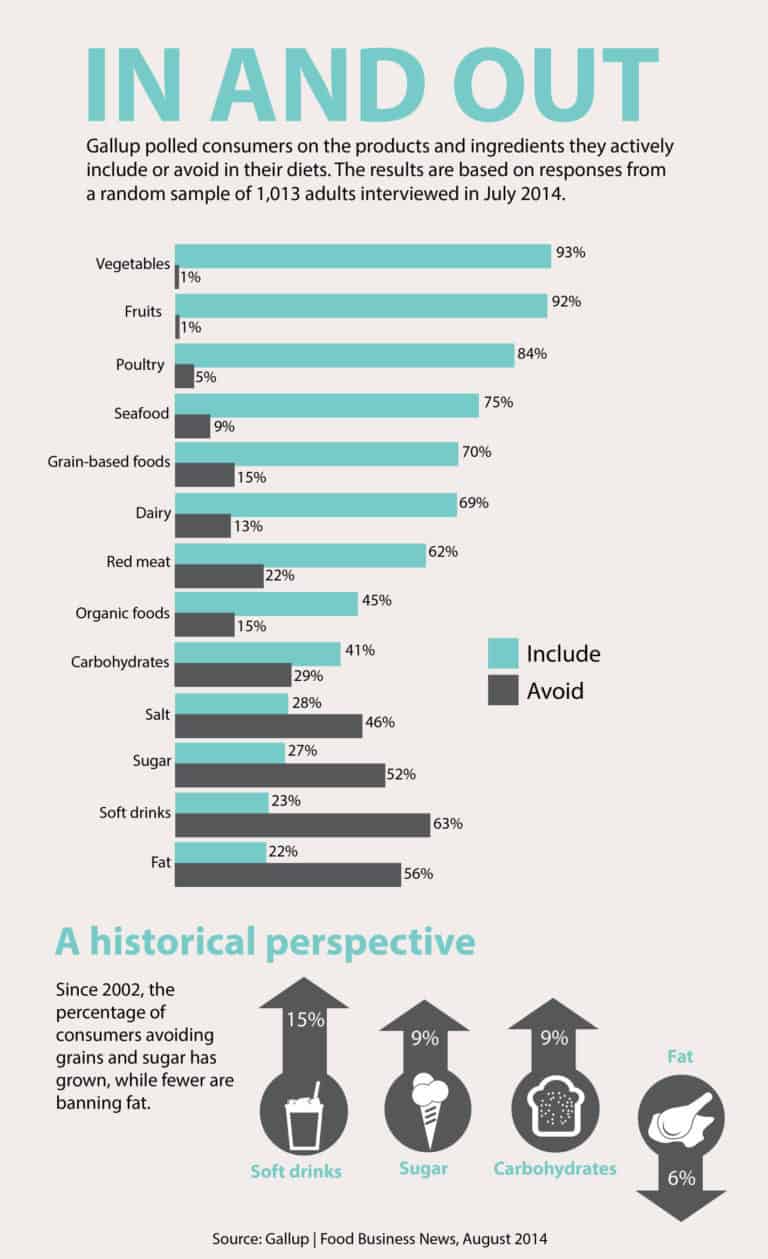 Kale is one of the cruciferous vegetables, cancer fighters full of fiber and antioxidants. great addition to salads or you can bake it with a spritz of extra virgin-olive oil and sea salt for a crispy potato chip alternative.
Click on the image below to enlarge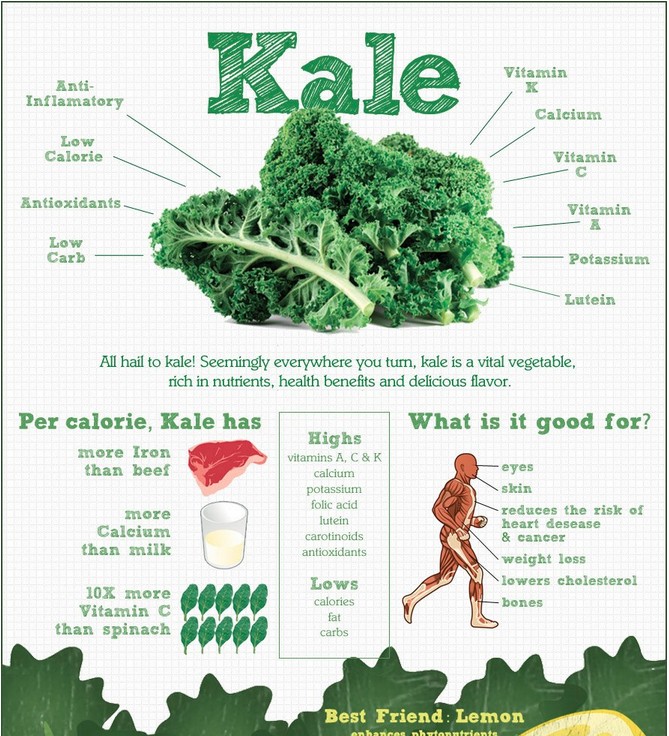 2021 food Trends Forecast
Late last year, we talked to dozens of chefs who predicted trends that ranged from family-style dining to tasting menus with non-alcoholic juice pairings. Of course, no one could have predicted the way 2020 played out.
Hungry for more, click below:
2021 food trends predictions
Salt, Consuming the right amount, Most Americans consume more sodium than is good for their health, according to the Centers for Disease Control and Prevention. Learn more!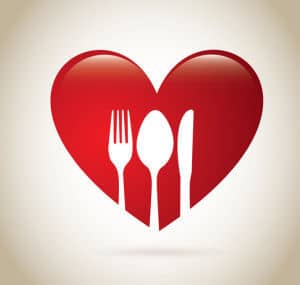 8 Tips For Avoiding Gluten Cross Contamination – PrimoHealthCoach
▪ Oils that have been used to deep fry battered foods will contaminate foods like French fries. Use separate oils, and ask the chef when dining out if the same oil is used for battered foods.
▪ Cutlery, utensils and potsand pans must be thoroughly cleaned before cooking gluten-free to avoid cross-contamination.
▪ Toasters and ovens that have been used for glutenous breads can contaminate gluten-free breads. At home try to keep two separate toasters.
▪ Grills and barbecues can easily cross-contaminate foods if not properly cleaned. Many sauces used to barbecue have gluten.
▪ Sifters used for both glutenous and gluten-free flours will cross-contaminate. At home if you use both types of flour, keep separate properly labeled sifters.
▪ Your mayonnaise, peanut butter jar, jams and jellies are easily contaminated when making sandwiches.
▪ Glutenous flours have a tendency to stay airborne for some time after use. Cooking in a kitchen shortly after preparing foods with glutenous flours is risky for the sensitive person. Because of this I find it very hard to believe that you can get a truly gluten-free pizza from a pizza restaurant that makes regular pizza as well.
▪ Any foods not prepared in a gluten-free facility, including your own home, runs the risk of getting cross-contaminated.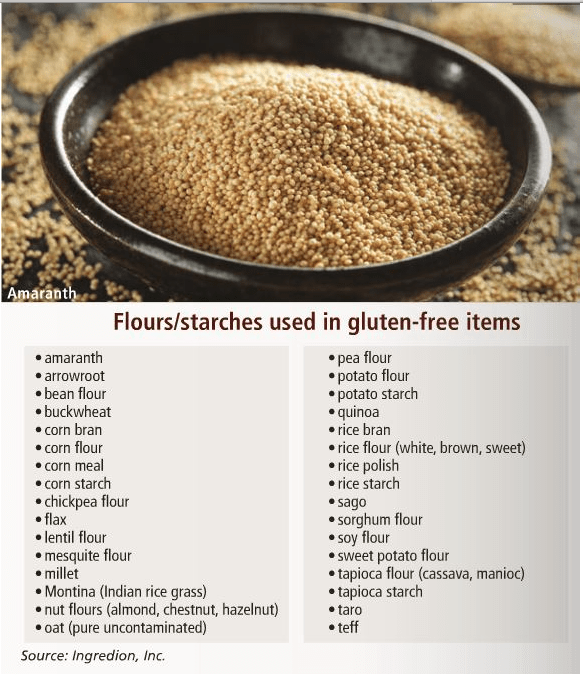 Avocado oil; this silky fruit oil helps fight joint condition and promoted soft skin.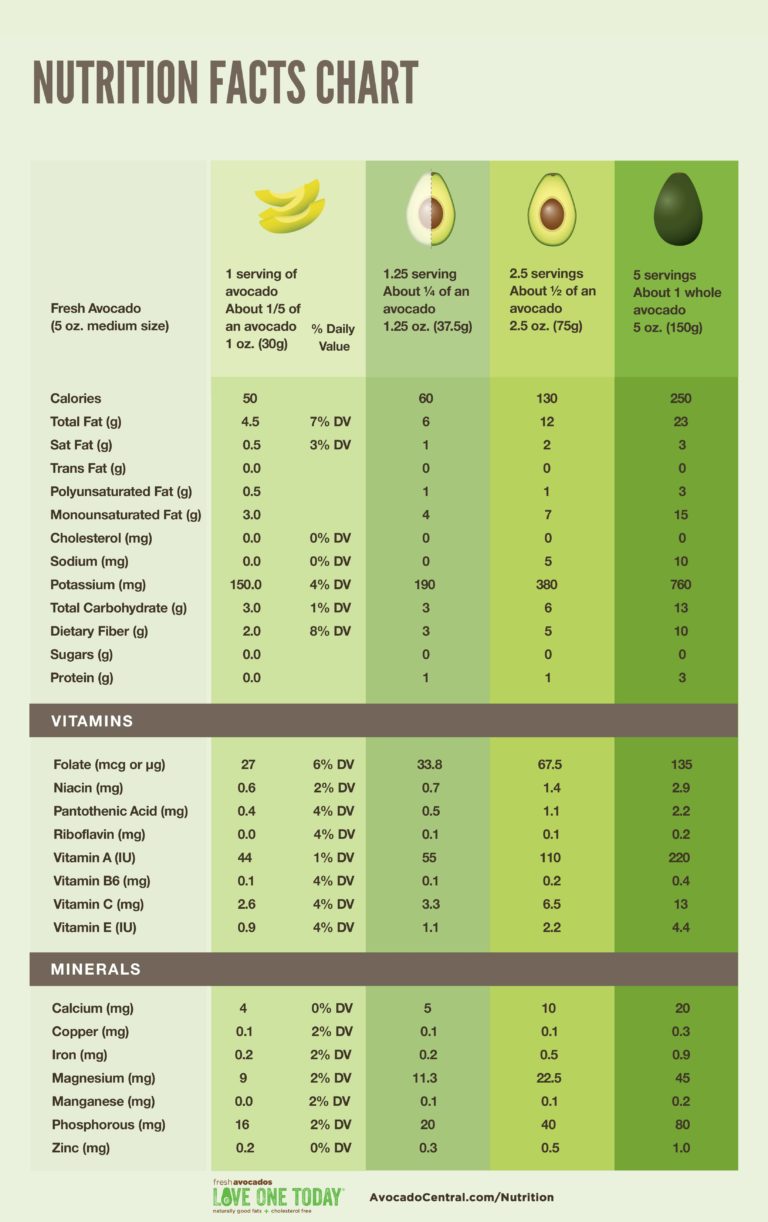 Click on the image below to enlarge