Welcome to Our
Twenty Sixth
Issue!
June; named for the Roman goddess Juno, patroness of marriage and well-being of women. Also from the Latin word juvenis, "young people".
Chef Katie Button was born in the South, raised in the North, and educated in Europe. Now, she has returned to her roots as chef and owner of two unique restaurant concepts in Asheville, North Carolina: Cúrate Tapas Bar and Button & Co. Bagels
Katie Signature Dish
Chickpea - Stew
Sweet ending
Mascarpone Cheese Cake
Chef Katie at the Atlanta Food & Wine Festival
Chef Katie Host a Cooking Class in Savannah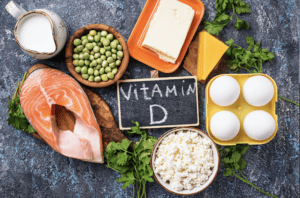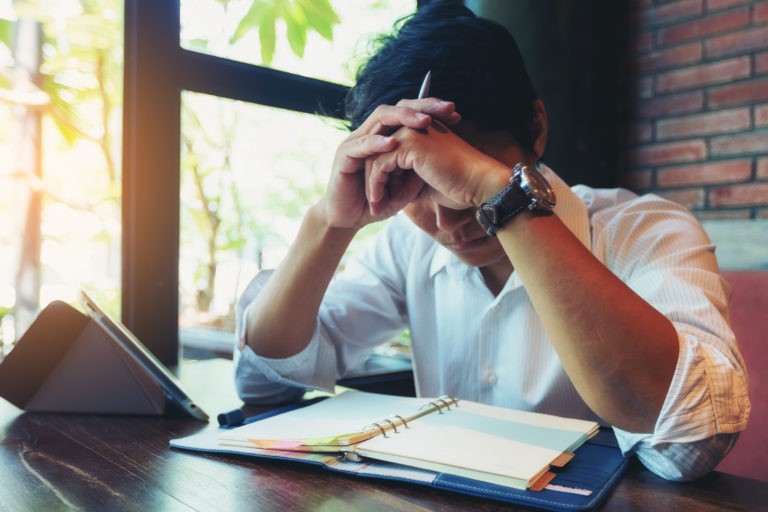 If you're feeling forgetful, it could be due to a lack of sleep or a number of other reasons, including genetics, level of physical activity and lifestyle and environmental factors. However, there's no doubt that diet plays a major role in brain health. 
Do you have the skills to make a great coach?

Hire the right fit for your open position

Allowing this new employee(s) to adjust to your company culture

Seeing their potential

Begin grooming them to take positions that are higher than yours in the industry

Be open to their ideas
Mentorship
"Mentorship is the number one reason for success", says Daymond John, CEO of FUBU and The Shark Tank, TV Personality on ABC Shark Tank.He believes life is a series of mentors and advises not to get caught up in thinking that your mentor needs to be a celebrity. Some of the most influential people/mentors in his life were his mother, a teacher, stepfather, and a neighborhood store owner. Daymond says it will be on of the best decisions you could ever make for yourself and your business/career.
7 ways to reduce stress and keep blood pressure down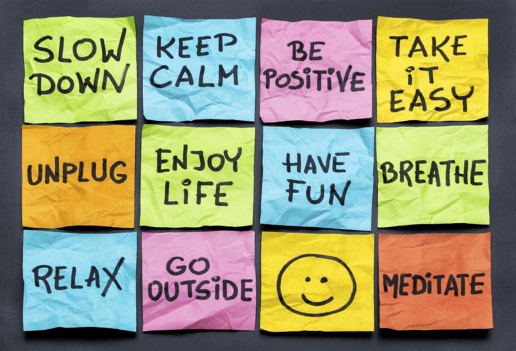 A helpful sheet for accuracy in recipe costing/ click below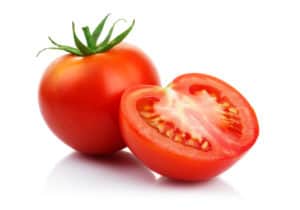 Lycopene is a carotenoid that is present in tomatoes, processed tomato products and other fruits. It is one of the most potent antioxidants among dietary carotenoids. Dietary intake of tomatoes and tomato products containing lycopene has been shown to be associated with a decreased risk of chronic diseases, such as cancer and cardiovascular disease. Serum and tissue lycopene levels have been found to be inversely related to the incidence of several types of cancer, including breast cancer and prostate cancer. Although the antioxidant properties of lycopene are thought to be primarily responsible for its beneficial effects, evidence is accumulating to suggest that other mechanisms may also be involved. In this article, we outline the possible mechanisms of action of lycopene and review the current understanding of its role in human health and disease prevention.
CDC Sodium Reduction Initiative
The 2015-2020 Dietary Guidelines recommend that Americans limit their sodium intake to no more than 2,300 mg a day, and no more than 1,500 mg a day for those suffering from hypertension. This is not an easy task to achieve considering our busy schedules, our consumption of processed foods and regularly dining out. According to the CDC,  good tips for sodium reduction usually include cooking at home from scratch and replacing salt by herbs and salt –free spices, as well as using garlic, and citrus juices in the cooking process.  When at the grocery store, try to buy "low sodium" versions of packaged foods and read labels, choosing foods with no more than 600 mg of sodium per meal.  Avoid cured, smoked and other processed meats. Our InfoodSys App will help you ensure that when choosing recipes to cook for your family, you will not exceed the 600 mg of sodium per meal, making it quick and easy to find healthier options for everyone.
Information provided by Aminta Martínez-Hermosilla, MS
Verrine of Shrimps and Baby greens
Yield: 28 oz. 6 portions Shrimp 21/25tail on 24 ea. Baby spinach 5 oz. Peppery Baby arugula 2 oz. Extra Virgin olive oil 4 fluid oz. Lemon juice 1 each Egg yolk 1 ea. Sea salt 1 oz. Freshly cracked pepper ½ oz.
1- Shell the shrimp, clean and leave the tail on. Sauté them in a little olive oil; 2 minutes on each side. Set on absorbing paper. 2- In a small salad bowl, whip the egg yolk, lemon juice and add oil, a little at the time. Season with salt and pepper to taste. 3- Garnish the verines with the baby greens. Add 3 shrimps in each glass, some sauce on each to taste. 4- Serve immediately. Serving size 6oz. / Calories per serving: 273.2 The Nutrition Facts for this Recipe was done utilizing the INFOODSYS Recipe App.

Think Positively (Leadership)

Is the guiding force that will help you identify your path to success by providing a strong foundation for all strategic decision-making.
Definition: Leadership is getting results in a way that inspire trust, it is maximizing both your current contribution and your ability to contribute in the future by establishing the trust that make it possible. Lead on!
That will help you stay ahead of the game.
Participative Theories of Leadership
As you think about how you exhibit genuine empathy here are five questions for you to contemplate. For more information visit: patrickmckenna.com

Form the American Culinary Federation, your chance to create spectacular dishes and contribute with inspirational new ideas.
Click below for more information:
The 2016 Menus of Change Annual Report was released at the fourth annual Menus of Change leadership summit on June 14. It includes an analysis of issues at the convergence of public health, the environment, and the business of food, plus and updated Dashboard of how the food and foodservice industries have progressed—or not—since last year's report was issued.
The World Culinary Arts Video Series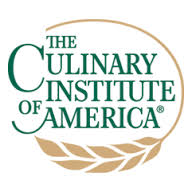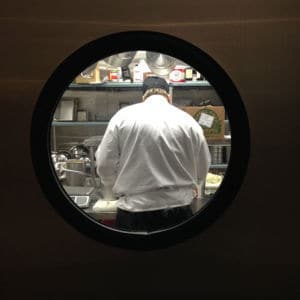 Just like fashion, food trends come and go in the blink of an eye. Every year, we see a rise in these fads that inevitably affect the way we eat and plan our meals. From superfoods to juice cleanses, the modern dining pattern has undeniably been influenced by the presence of a health-conscious effort, which we see continuing into 2019.
Hungry for more? Visit 2019 Food Trend Predictions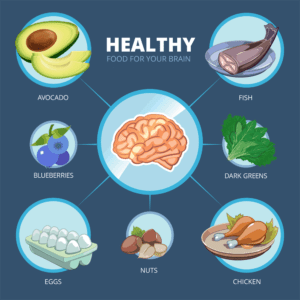 If you're feeling forgetful, it could be due to a lack of sleep or a number of other reasons, including genetics, level of physical activity and lifestyle and environmental factors. However, there's no doubt that diet plays a major role in brain health.
The best menu for boosting memory and brain function encourages good blood flow to the brain — much like what you'd eat to nourish and protect your heart. Research found the Mediterranean Diet helps keep aging brains sharp, and a growing body of evidence links foods such as those in the Mediterranean diet with better cognitive function, memory and alertness
Learn more by visiting: Types of Foods to Help Boost Your Memory
Meeting the Demand for Safe, Natural Products
Lately, while shopping at my local grocery store, I have noticed the increasing number of food products marketed as organic or preservative-free. More and more, consumers are demanding green labels and ingredient lists they can understand. Yet food safety — preventing food spoilage and contamination from microbial pathogens — must remain a top priority for food producers. The food safety industry faces many challenges if it is to transition away from the use of refined chemicals toward more label-friendly preservatives.
By Suzanne Osborne, PhD
Wednesday, 30 April 2014
Kale is one of the cruciferous vegetables, cancer fighters full of fiber and antioxidants. great addition to salads or you can bake it with a spritz of extra virgin-olive oil and sea salt for a crispy potato chip alternative.
Salt, Consuming the right amount, Most Americans consume more sodium than is good for their health, according to the Centers for Disease Control and Prevention. Learn more!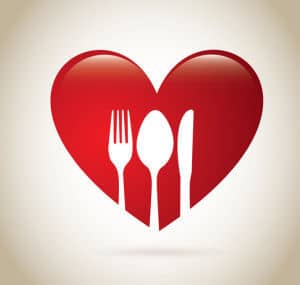 8 Tips For Avoiding Gluten Cross Contamination – PrimoHealthCoach
▪ Oils that have been used to deep fry battered foods will contaminate foods like French fries. Use separate oils, and ask the chef when dining out if the same oil is used for battered foods.
▪ Cutlery, utensils and potsand pans must be thoroughly cleaned before cooking gluten-free to avoid cross-contamination.
▪ Toasters and ovens that have been used for glutenous breads can contaminate gluten-free breads. At home try to keep two separate toasters.
▪ Grills and barbecues can easily cross-contaminate foods if not properly cleaned. Many sauces used to barbecue have gluten.
▪ Sifters used for both glutenous and gluten-free flours will cross-contaminate. At home if you use both types of flour, keep separate properly labeled sifters.
▪ Your mayonnaise, peanut butter jar, jams and jellies are easily contaminated when making sandwiches.
▪ Glutenous flours have a tendency to stay airborne for some time after use. Cooking in a kitchen shortly after preparing foods with glutenous flours is risky for the sensitive person. Because of this I find it very hard to believe that you can get a truly gluten-free pizza from a pizza restaurant that makes regular pizza as well.
▪ Any foods not prepared in a gluten-free facility, including your own home, runs the risk of getting cross-contaminated.
Avocado oil; this silky fruit oil helps fight joint condition and promoted soft skin.